A Salute To Those Who Served
Remembering the remarkable life of World War II veteran Charlie Dukes (1923-2021)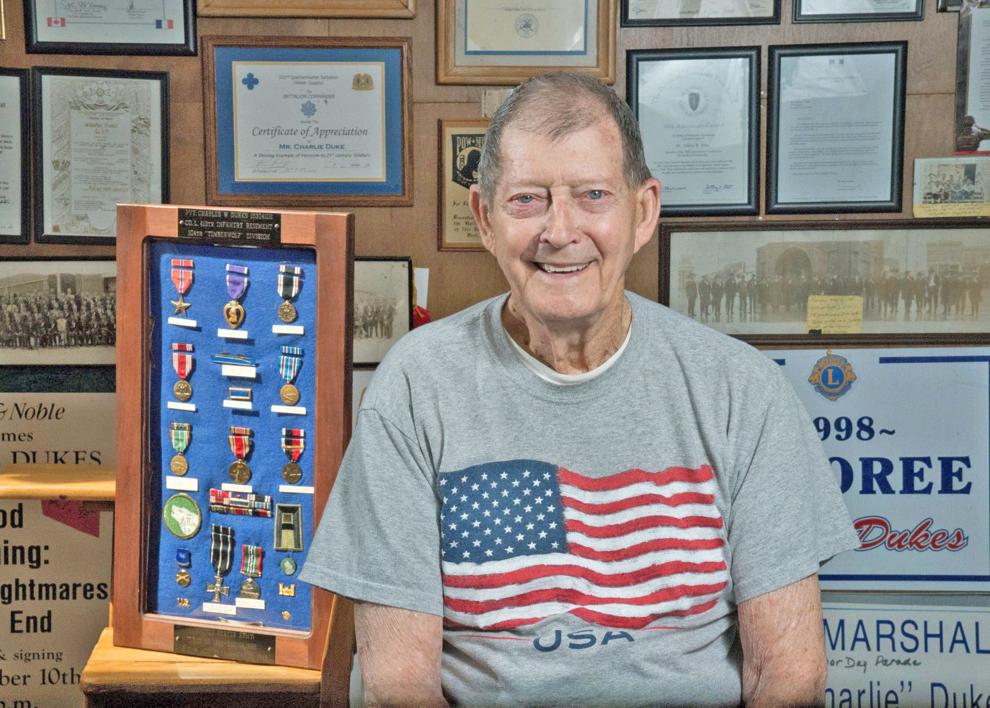 "If you don't want to be forgotten as soon as you are dead, either write things worth reading or do things worth writing about." — Benjamin Franklin
Charlie Dukes, a 98-year-old World War II veteran who fought with the 104th Wolfhound Division in Holland, Belgium and Germany, spent nearly six months as a prisoner of war and wrote about it in his memoir, "Good Morning But the Nightmares Never End," died last week at the VA hospital in Danville after doing things both worth reading and writing about throughout his life.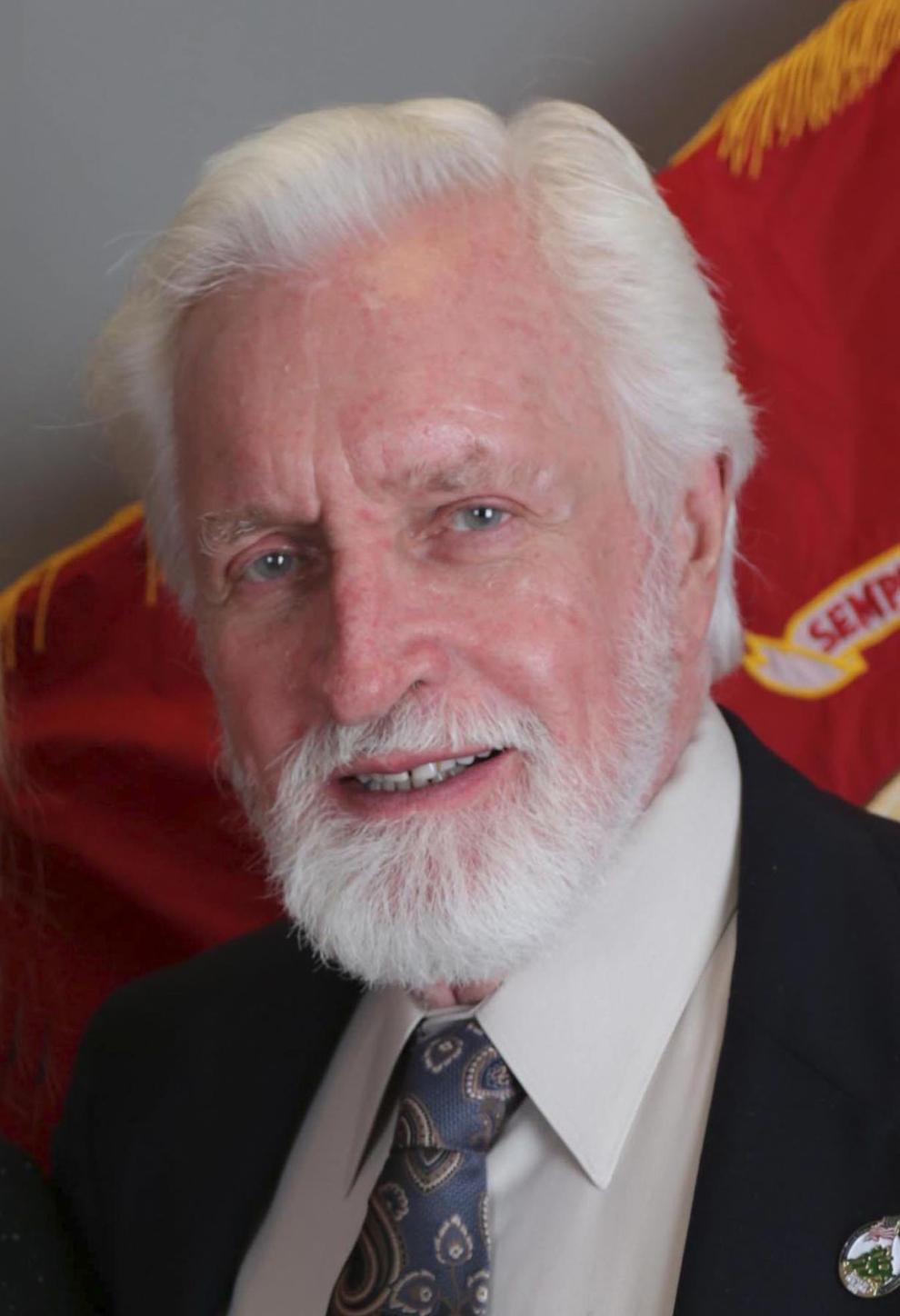 As lead scout on a platoon-strength patrol in Holland, he was pinned down between American and German lines in the fall of 1944 and lay in a shallow ditch all night. The second scout, a few yards behind him, was killed instantly when the Germans initially opened fire.
Charlie said during his prayers that night, he "made a promise that if (God) would allow me to survive the night and witness the light of another day, I would say, 'Good morning,' for the rest of my life, regardless of how long it was or what time of day."
He did see the sun come up the next morning and said, "Good morning ... in greeting 24 hours of every day (since) without explaining (his) reason — except to those who seem truly interested without being concerned about the criticism."
If he were conscious at all on the morning he died, I'm sure he was still greeting people with a hearty, "Good morning." The first time I spoke with him, I returned his call late one afternoon and thought he must be a shift worker and had his nights and days mixed up when he answered the phone.
"No sir," he said. "It's always good morning to me."
A few weeks after being pinned down all night in Holland, Charlie and some of his company were taken prisoner on Thanksgiving Day 1944 and taken to a small work camp in Runddorf, Germany, northeast of Dresden. He stayed there until the Russians were advancing from the east and the Germans came to the American prisoners and offered to help get them through German lines if the Americans would help them get through American lines. The 35 POWs agreed and headed west with their former prison guards.
The Russians caught up with them a couple of days later in the small town of Rosenthal as they all were sleeping in a schoolhouse. They lined the Germans up against a wall and invited the Americans to kill them. When they wouldn't shoot the six guards who had helped them get through German lines, the Russians simply shot them themselves and left the liberated Americans free to make their way on west.
The former POWs split up and headed out. Emaciated and disoriented, Charlie reached the Americans at the Elbe River — the West/East dividing line — in Wittenberg, Germany, on May 27, 1944, 20 days after the official V-E Day.
When he finally made it back to Georgetown, Ill., in the fall of 1945 and a happy homecoming, Charlie said, "Lots of memories came flooding back. I was home. 'There's nothing 'twixt life and death save to enjoy the interval,'" he said he thought, remembering a quote from George Santayana.
After the slow process of regaining his strength and relaxing and enjoying Christmas, he went back to college at Indiana University, married Gracie Schwab (who survives) in 1949, had four children (two sons and two daughters), and celebrated 72 years of marriage on Sept. 17.
After college, he worked at and then managed the First National Bank in Georgetown, where his father was president, and had many side interests — running farm auctions, selling lumber and Tennessee stone, and developing and selling subdivision lots. The bank was his main source of income, but he always kept busy and looked for new things to do.
While life was good to him through the years, "the nightmares from those days in World War II and German prison camps" never ended (although he has said since he wrote his memoir that they virtually stopped occurring). Before writing the book, he began speaking to history classes in junior and senior high schools.
Students were receptive to his stories and he said, "I speak to these classes because our young people need to know just how their precious freedom was secured and how important it is for them to be ever vigilant. History books don't contain facts such as those I share with them. And I intend to remain a 'living link to history,' as one reporter called me, as long as I have breath to do so."
Charlie's breath is gone now, but as one student who heard him speak to his class said, "I'll remember the things Charlie had to say for the rest of my life." And the book he wrote, which he arranged for a third printing, is still that "link to history."
Charlie Dukes did, indeed, write things worth reading and did things worth writing about. And now he truly rests in peace.
Marine Corps veteran Ray Elliott is an author and former high school teacher who lives in rural Urbana. He can be reached at rayelliott23@att.net.