Jim Dey | Minimal tax-revenue gains complicate gambling picture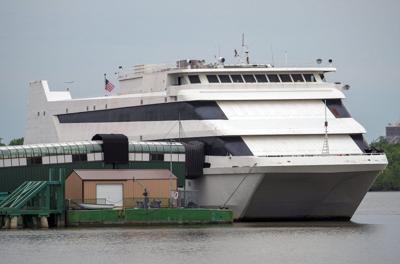 Gov. J.B. Pritzker and the legislators who passed a massive gambling-expansion bill this summer are hoping their move will produce a gusher of new revenue that will ease the state's financial problems.
But a recent state report shows that, while video-gambling revenue continues to increase at a brisk pace, other gambling options are struggling.
Indeed, video-gambling parlors, the ones sprinkled liberally throughout the state, are stealing big business from the state's casinos, raising questions about the potential success of six new casinos approved by legislators. One of them is slated for Danville.
While tax revenue from casinos fell by just 1.1 percent between fiscal years 2018 and 2019 — from $272 million to $269 million — a report from the state's Commission on Government Forecasting and Accountability shows it's part of a significant decline over the years.
Casinos generated $699 million in tax revenue in 2005 and have been in a free-fall ever since.
At the same time, revenue from the state lottery increased from $732 million in 2018 to $735 million in 2019. Both numbers are down from their all-time high of $815 million in 2014.
Horse racing remains on life support, generating just $6 million in 2019, the same as in 2018, as the number of tracks have dwindled to three. The high point for tax revenue from horse racing came in 1979, when it generated $79 million.
Video gambling was legalized in 2009, generating $24 million in 2013, its first year of operation. Since then, that number has steadily increased from $347 million in 2018 to $396 million in 2019.
"Soon, even more revenue will materialize for the gaming industry due to the recent enactment" of new legislation, the report states. "This act, among other items, authorizes six new casinos in Illinois, allows casinos at horse tracks, raises position limits at casinos and video gaming establishments, and authorizes sports wagering across the state."
Illinois currently authorizes gambling for the lottery as well as at video-gambling parlors, racetracks and casinos.
It soon will have a new form of gambling — sports betting. While the commission estimated that sports wagering will generate "relatively small (less than $100 million)" new tax revenue, it will be pervasive.
"This new gaming format will soon be available at casinos, racetracks, OTBs, the internet and potentially at lottery retailers across the state," the report stated.
While Illinois has steadily expanded gambling options and repeatedly raised taxes to generate new revenues, it has consistently fallen deeper into the financial hole because of its failure to limit spending increases.
Just two weeks ago, the state's Comprehensive Annual Financial Report disclosed that Illinois' "net position," meaning its net worth, has declined to negative $184 billion.
In that context, the state's gambling industry is financially marginal. Illinois' total tax revenue from all forms of gambling was $1.35 billion in 2018, increasing 3.5 percent to $1.40 billion in 2019.
The question going forward, of course, is what impact will be felt from the six new casinos, the 10 existing casinos and the three new "racinos" in the face of the strong and expanding video-gambling empire that has spread across the state.
There already are problems related to a proposed casino in Chicago, which will have 4,000 gaming "positions."
New Mayor Lori Lightfoot contends that the Legislature has imposed so many taxes on the Chicago site that potential operators don't consider it economically viable.
Lightfoot has asked lawmakers to revisit that issue when they convene for their fall session.
"How the Gaming Board, lawmakers and potential operators will respond ... remains to be seen," the commission stated.
The commission's report, however, makes it clear that there are a limited number of gamblers, that convenience of play affects where they play and that increasing the number of venues for gambling spreads the revenue picture thinner than what legislators anticipated.