Jim Dey | Public helpless in face of official incompetence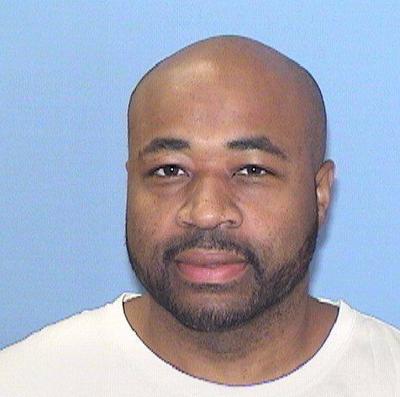 Ralph Eubanks has been held in Illinois prison system since 2009.
But he probably won't be there much longer, thanks to a recent Illinois Supreme Court decision that overturned his most serious convictions after concluding, without saying so explicitly, that the Cook County trial judge and Chicago police pretty much screwed up his prosecution from A-Z.
The trial judge — Timothy Joyce — improperly admitted into evidence information that should have been excluded because it was improperly obtained by police. Compounding that error, he mistakenly denied a defense request to allow the jury to consider a lesser offense — reckless homicide — to the murder charge with which Eubanks was charged and, ultimately, convicted.
Even more serious than the judge's egregious errors, Chicago Police undermined their case from the get-go. They decided not to get a search warrant to collect blood and urine samples after they took Eubanks into custody in connection with a drunk driving crash that left a woman dead and her son seriously injured.
Police claimed they didn't need to get a warrant because of extenuating "exigent" circumstances that left them pressed for time.
But appellate Justice Aurelia Pucinski scoffed at that argument.
"There are about 400 judges in Cook County. The state's attorney's felony review unit operates 24 hours a day, seven days per week. It is simply not credible that the police could not find some way to find a judge to hear the question of the warrant between 9:05 p.m., when (Eubanks) was arrested, and 5:20 a.m., when the urine sample was collected under pressure," she wrote.
The facts of this case are not just horrendous, but clearly show that Eubanks was the driver of the car that struck and killed Martha Worthon in Chicago's Rogers Park neighborhood. Further, the evidence introduced at trial show he was in an inebriated state and driving like a mad man.
If this decision stands for anything, it's that the police, prosecutors and judges have hugely important jobs to do and that failures on any of their parts can have terrible consequences.
'Precisely the problem'
The case was decided earlier this month by the Illinois Supreme Court because, in overturning Eubanks' convictions, a state appeals court in 2017 struck down as unconstitutional a state law that allows authorities to obtain blood and urine samples without a warrant under emergency circumstances.
The high court upheld the statute's general constitutional validity allowing warrantless searches under unique circumstances. But they ruled that it was unconstitutionally applied to Eubanks.
The defendant refused to voluntarily provide the samples, forcibly doing so only after he was transported to a hospital and restrained by security guards. Because the fluids were improperly obtained, both the appellate and Supreme Court ruled they should have been stricken from evidence.
The case might have been salvageable even without that evidence. A passenger in Eubanks' company and eyewitnesses described his erratic driving and his flight from the scene of the accident. But the trial judge delivered the coup de grace when he denied a defense request that jurors be allowed to consider whether Eubanks was guilty of reckless homicide, a lesser offense of murder.
The judge said jurors could only consider whether Eubanks was guilty or not guilty of murder. In doing so, he intruded on a prerogative of the jury to consider, based on the evidence, whether Eubanks' behavior was either reckless or intentional. If it was reckless, Eubanks could be convicted of reckless homicide. If it was intentional, he would be convicted of murder.
"I believed then and I believe now that there is a line past which reckless homicide becomes (intentional) conduct. ... I will admit ... I don't know where that line is," the trial judge said.
Writing for the court's 5-1 majority, Justice Robert Thomas said the judge's words reflect "precisely the problem."
"The jury may well have drawn the line in a different places. ... We will never know what this jury would have done if instructed on reckless homicide, as the court took that decision away from the jury," he wrote.
A gross disservice
The 40-year-old Eubanks is being held at the Illinois River Correctional Center in Canton. Sentenced to 30 years for murder, he faced a November 2044 release date.
As circumstances now stand, he's likely to negotiate a plea agreement in which he would plead guilty to time served or have the charges dismissed outright.
Here's one more problem with the case: the lengthy period of time it took from Eubanks' arrest (2009) to the Supreme Court's decision (2019). That kind of delay in the appellate process is a gross disservice to all concerned and reaffirms previous complaints from judges about how the state appellate defender's offices handles its heavy caseload.
Jim Dey, a member of The News-Gazette staff, can be reached by email at jdey@news-gazette.com or by phone at 217-351-5369.