Jim Dey | Wrongly accused man down to his last shot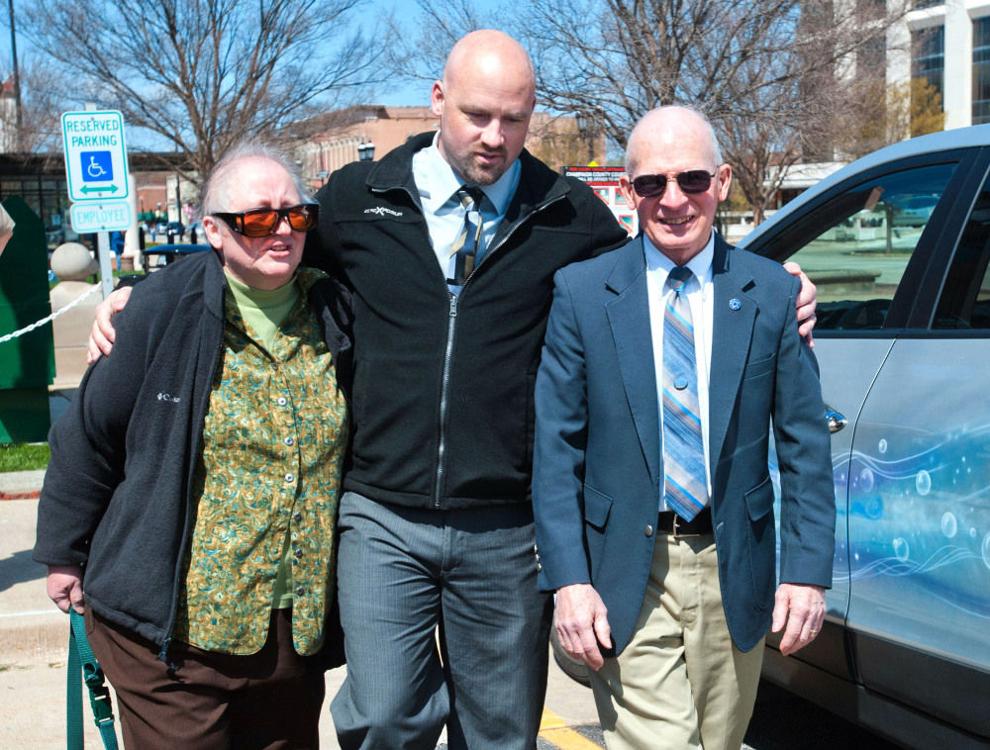 Like a ping-pong ball flying back and forth, the wrongful conviction lawsuit filed by a former Illinois Wesleyan student is headed back to the Illinois Supreme Court.
Lawyers for Alan Beaman, convicted of the 1993 murder of a former girlfriend but exonerated years later by DNA evidence, are asking the high court to review and reverse a December decision by a state appeals court to dismiss Beaman's lawsuit against the City of Normal and three police officers.
Beaman, now approaching 50, was 20 years old when he became a suspect in the August 1993 murder of Decatur's Jennifer Lockmiller. He served 13 years in prison before the Illinois Supreme Court reversed his conviction because McLean County prosecutors failed to provide the defense information about a possible suspect in the case.
Prosecutors, ultimately, decided not to re-try the case. When Beaman subsequently sought a certificate of innocence, they did not oppose the request and announced that new testing revealed DNA material from two unidentified suspects was recovered from the victim's body.
Although twice recognize as innocent — first by the courts and then in a pardon issued by former Gov. Pat Quinn — Beaman has encountered nothing but defeat in his efforts to win compensation for what he contends authorities wrongfully and maliciously put him through.
One lawsuit was dismissed by the federal court on the grounds of prosecutorial immunity.
In his state court filing, Beaman is asking for a ruling that he's entitled to a trial on the issue of police misconduct.
In a December unanimous ruling, appellate Justice James Knecht concluded that authorities had proper grounds to arrest Beaman for the murder and "the existence of probable cause is a complete defense to a claim of malicious prosecution."
Beaman's lawyers said the "appellate court's opinion revolutionizes state law by holding that a wrongfully-convicted plaintiff automatically loses a malicious prosecution claim unless a court made a finding of insufficient evidence for the conviction in criminal proceedings."
They call that assertion a "radical change in the law" at odds with federal law.
Beaman's lawyers also argued the court should grant review because of the profound injustice visited upon him.
"A college student at the time of his arrest, petitioner languished in prison for over a dozen years for a crime he manifestly did not commit. This court unanimously reversed the appellate court and threw out the conviction in 2008, and again unanimously reversed the appellate court in this civil case last year. Beaman deserves a day in court to seek justice from the men who robbed him of his youth through a bad faith investigation," they wrote.
The Supreme Court hears only a small percentage of the cases it's asked to review.
However, the Beaman case has proved to be a burr under the justices' saddles, starting when they originally reversed his conviction.
It subsequently confronted complicated civil lawsuit issues involving charges that police improperly focused their attention on Beaman by excluding other suspects from scrutiny and shading the evidence to fit their theory of guilt.
If that wasn't enough, Beaman's cause also has drawn the attention and support from a group of high profile former prosecutors that includes former Gov. James Thompson.
One of the ironies in Beaman's appeal is that it goes on at length about the failure of police to consider other male friends and acquaintances of the victim who might have been responsible for her death.
But DNA revelations have made it clear that none of the potential suspect originally linked to the case were sources of the material found on the victim's body.
From the outset, Beaman adamantly denied any role in Lockmiller's death. On summer vacation, he was living in Rockford with his parents at the time of her death.
Authorities argued, however, that Beaman, acting out of jealousy, could have driven to Normal, killed Lockmiller and made it back home in time to fit within the time parameters outlined in the case.
Now married, working and the father of two daughters, Beaman lives in Rockford. Represented by lawyers from the MacArthur Justice Center at Northwestern University, Beaman has said he won't give up until he runs out of legal option.
If the high court declines to grant his request to review the case, it'll close the door on any further appeals.
Jim Dey, a member of The News-Gazette staff, can be reached by email at jdey@news-gazette.com or by phone at 217-351-3569.