RANTOUL — Bridget Rogers no doubt was glad Rantoul received a heavy downpour of rain this summer. It likely helped to steer her and her husband, Ariel, co-owners of Shear Excellence Salon, away from the wrong building, where they originally hoped to expand their business.
The week after the EDA Revolving Loan Committee voted to recommend approval of a $500,000 loan to the couple in July, Rantoul got 4 inches of rain in about an hour.
The original plans were to move the business to the former Logan's Pub building at 424 S. Century Blvd..
"I knew the building was not in excellent condition before," Bridget Rogers said.
When she and village inspectors went to the building, they couldn't enter the back dining room.
"All the light fixtures were on the ground. Most of the ceiling tile was on the ground, and it was completely flooded," she said.
So Rogers looked elsewhere. The answer was just across the street at the former Action Rents building at 417 S. Century Blvd.
The committee last week agreed to recommend a change in the building location for the salon. The approval was necessary because the building will be used as collateral. Final approval lies with the village board.
The committee also heard a loan request from Nana's Day Care.
Ron Loy owns the former Action Rents site, which has been completely renovated and is equipped with three-phase electrical and all new heating and air-conditioning. It also has Americans with Disabilities Act-compliant bathrooms, parking lots and entry doors plus new windows and paint.
Shear Excellence is currently located at 105 S. Century Blvd., a former restaurant building. The Rogers renovated the building and have seen the business grow.
Bridget Rogers said there would be "minimal" cost to move to the new location.
She hopes a pre-Christmas move can be completed.
Rogers estimates it will cost between $253,000 to $353,000 to purchase and ready the building. Another $41,650 will be needed for equipment.
Village Administrator Scott Eisenhauer said Shear Excellence might not need the entire $500,000 loan, so the remaining amount would be kept by the village.
Earlier, Rogers said the major problem with the current location is limited parking. There are only five parking spaces. Shear Excellence operates two shifts seven days a week.
She said their business grew by 56 percent the first year and has been trending at 28 percent growth annually since then. She said in July, the business brought in $57,000 with part of the business being closed due to the pandemic.
The business will have 16 double-sided stations. With double shifting, Shear Excellence could employ 40 stylists. There will be six spa rooms with 15 potential positions, four to five retail support positions and a spray tan room.
The Rogers also own Body Bronze Sunless Spa, Champaign, which creates its own product that it distributes wholesale to 10 salons. That business employs eight.
Bridget Rogers said they might explore bringing that business to Rantoul.
Rogers is a licensed cosmetology teacher. She said Shear Excellence could hold classes in the new building.
The committee recommended 4-0 to approve the loan with the understanding that details will be provided for expenditures. Present were Koleen Roseman, Denny Long, Connie Nelson and Herman Fogal. Brian Schurter and Jim Smith were absent.
Nana's Day Care
Pamela Henricks, owner of Nana's Day Care, asked for a $200,000, 10-year loan at zero percent interest. The committee, however, said more information is needed before it will act on the request.
Henricks said she has been in business for 12 years, operating a day care out of her home. She said parents are in desperate need of day care facilities in Rantoul.
"Everybody's had to cut back on clientele" due to the pandemic, Henricks said. "There is a demand for day care service in Rantoul just so parents can go back to work."
She hopes to move her business to the lobby area of the former Shields Auto building at 225 S. Meyers St.
Henricks would lease the building from Shields. The committee said for a 10-year loan, Henricks should have at least a 10-year lease on the building. She was also asked to provide "solid estimates on what the costs will be" for her to renovate and move into the property.
Henricks would offer day care 5 a.m. to 11 p.m. Monday through Friday.
Her financial records show Henricks has a negative net worth.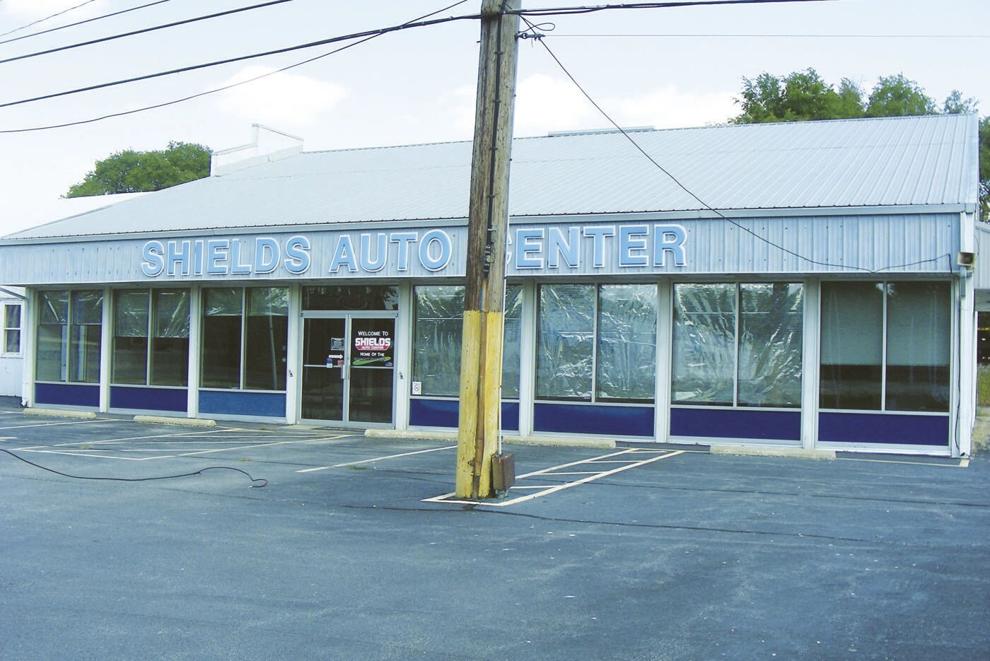 According to her business plan, her expanded services would generate $708,000 revenue the first year for a profit of $273,000, with a year-two profit of $522,000.
Her collateral would be the equipment that she plans to buy valued at $28,028.
Initially, Henricks' day care was open only during the day during the pandemic.
"I had parents begging" for her to open more. She opened a night shift a couple of weeks ago "to help parents go back to work."
"It's hard out there right now if you have kids," she said.
Henricks employs six, five of whom are full time, and has two youth aides.
The day care has three classrooms for school-age, preschool and younger children.
Henricks said she plans to be "Head Start-collaborative" and will take care of more children through that program.