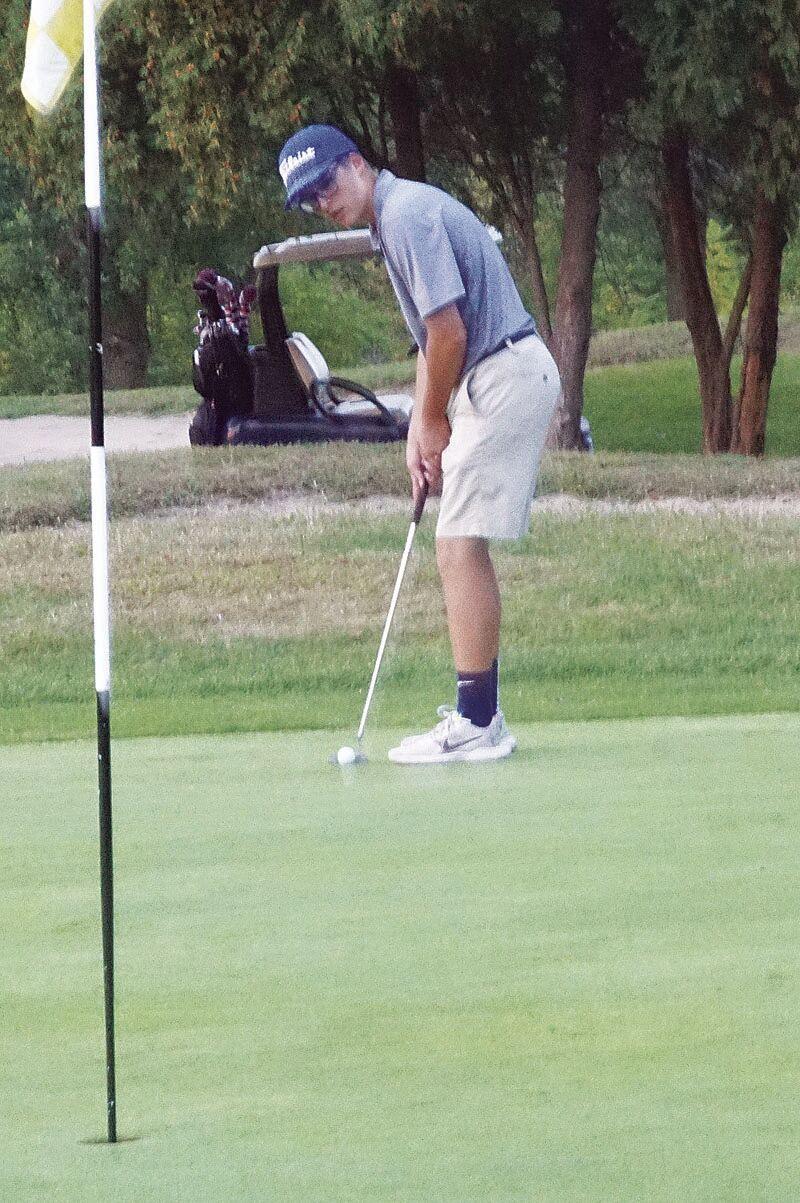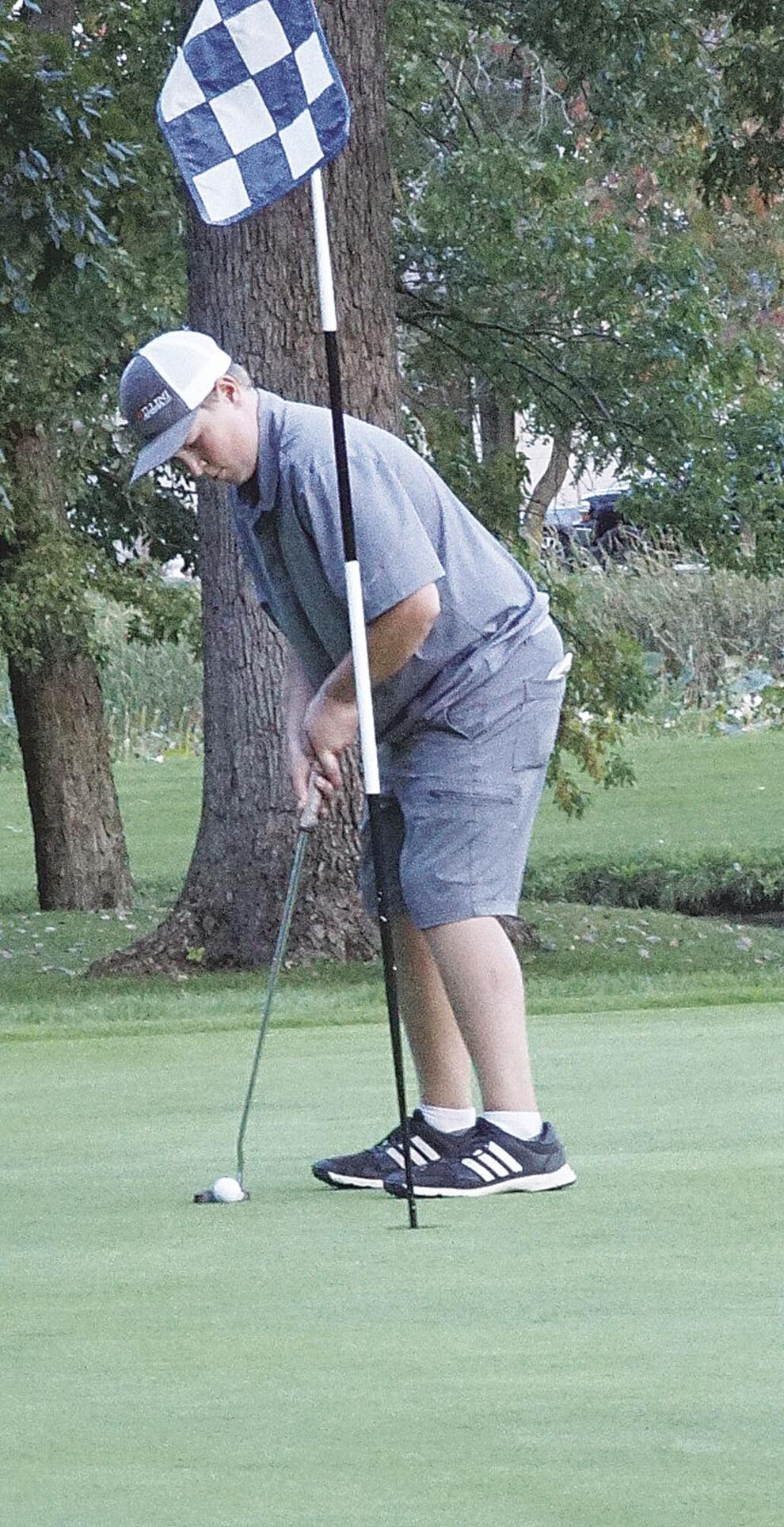 Fisher results
On Sept. 21, at Rantoul's Willow Pond Golf Course, Iroquois West reached the 20-win mark with its 36-stroke victory against Fisher.
The Raiders' Ryan Tilstra was medalist with a 5-over 41, while Ryan Coulter led the Bunnies with a 49.
Other Fisher varsity scores: Jacob Reynolds (52), Jordan Claxton (57), Andrew Ferguson (59), Isabella Smith (61) and Max Bruggman (66).
IW also won the junior varsity contest, 213-271.
Fisher JV scores: Ryan Sorey (65), Luke Hurley and Ryan Grieser (68) and Noah Hurley (70).
Bunnies down Cissna Park
Last Wednesday at Willow Pond, Fisher's Jacob Reynolds and Cissna Park's Cale Clauss shared the medalist award with a 53 over nine holes, but it was the Bunnies who earned a 219-234 team win over the Timberwolves.
Jordan Claxton and Ryan Coulter each added a 55 for Fisher, while Cissna Park's No. 2 score was Bryce Bruens, who had a 58.
Isabella Smith turned in a 56, while Ryan Coulter and Max Bruggman had 55 and 60, respectively, for Fisher.
The Bunnies also won the JV contest, 252-265.
Shaughn McGuire turned in the low round for Fisher with a 59.
Other Fisher JV scores: Ryan Grieser and Ryan Score (64), Noah Hurley (65) and Luke Hurley (70).
At Tuscola on Thursday, Sullivan had four of the top five scores during a quadrangular match also featuring St. Teresa, Tuscola and Fisher at Ironhorse Golf Club, helping Sullivan top the field with a 169, 19 strokes better than runner-up St. Teresa.
Logan Westjohn of Sullivan won medalist honors with a 38, while teammates Drew Rogers (43), Camden Dwyer (44) and Leyton Ellis (44) put forth competitive scores.
Corey Dunn led Tuscola, which finished third with a team score of 195, by shooting a 47 and Ty Thomason added a 48 for the Warriors. Ryan Coulter carded a team-best 54 for Fisher, with the Bunnies compiling a 228.
Rantoul/PBL golf
Last Wednesday, Hayden Schall's 42 landed him in runner-up position for Rantoul/Paxton-Buckley-Loda during a nine-hole Illini Prairie Conference dual with Olympia last Wednesday, but the Eagles suffered a 176-185 defeat at Brookhill Golf Course.
Schall wound up 2 shots off the lead. Rantoul/PBL also received matching 47s from Ethan Donaldson and Mason Uden.
On Thursday at Mahomet's Lake of the Woods course,
Caleb McCullough of Judah Christian took home medalist honors with a 39 during a triangular match that also featured Rantoul/Paxton-Buckley-Loda and Cornerstone.
Despite McCullough's low round, Judah Christian was third with a team score of 202. Rantoul/PBL finished second with a 179, 11 strokes behind Cornerstone.
Ethan Donaldson recorded a 40 for the Eagles' top score, while teammates Hayden Schall and Mason Uden each contributed a 46.