Saving your best for last is an often overused cliche.  
But in Jonathan Gossett's track career, it might be totally true. In the final track meet of his career, Gossett found himself running at a track on which he will have many opportunities to run: the University of Illinois Indoor Track Facility, also known as The Armory. The former Rantoul Eagle cross country and track runner, now a freshman at Illinois, ran to an indoor personal best time of 4 minutes, 48.70 seconds.
While it was his best indoor effort in the metric mile, he could have run even faster. For most of the race, he was frozen in the second lane. He was only two seconds from his outdoor best time of 4:46.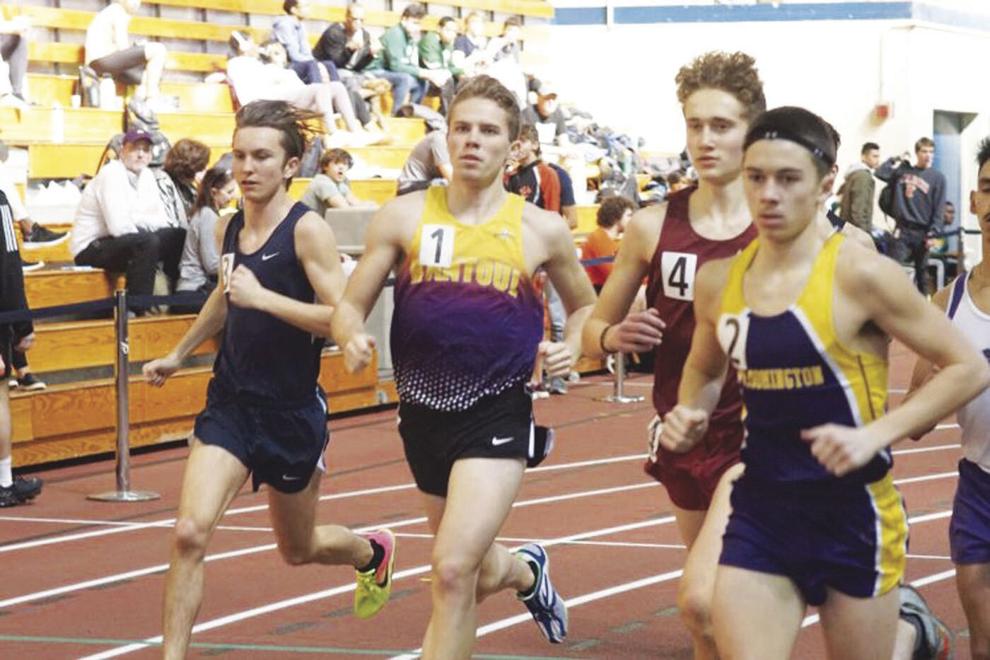 "The 1,600-meter run was my favorite event on the track," Gossett said, reflecting on his career. "To me it was simply the perfect combination and balance of speed and distance. The only low point of my entire career was the fact that my final season was canceled due to this pandemic. I was hoping to make the state prelims in the 1,600-meter. I was hoping to run faster than 4:30 during the outdoor season."
During his track career, Gossett not only competed in the 1,600-meter, but the 3,200-meter and the 800-meter run. He posted respective career best times of 10:28 and 2:08. He was also a regular participant in the 3,200-meter relay and the 1,600-meter relay. He has a split of 0:55 in the 400-meter, when he was a member of the 1,600-meter relay.
"Indoor season got me in good shape, as I did not miss any practices and attended all meets, and before that cross country did that," Gossett said. "I will continue running and working out to stay in good physical shape, but not being a member of a team or a group."
He was also a member of the cross country team for four years and posted a career best time of 16:10.
"I had some great experiences at RTHS," Gossett said. "I was able to have a myriad of experiences, not only in track and field and cross country, but yearbook, band and other groups. I was able to do that and still keep my grades up. The coaches I was fortunate to have were able to help me do well in both sports. I plan on running some 5,000-meter races and build up to a marathon. But it will not be the same as competing with a team like it was in high school."
Because of his combined success in athletics and academics, Gossett exits Rantoul Township High School with many awards. Athletically, he was the RTHS most valuable runner in 2019. He was also a team captain for one year on the cross country team and three years running on the track team. In 2016, as a freshman, he was named the most improved runner. He was also named RTHS Athlete of the Week during 2018, 2019 and 2020. He also earned the United States Marine Corps Distinguished Athlete Award and three-sport athlete award from 2017-2020.
Academically, the Gossett earned RTHS Scholar Athlete Awards for four years running. Also from RTHS, he was honored as a Pursuit of Excellence Student-Athlete Exemplar Award in 2018, 2019 and 2020, Sons of the American Revolution Award, Student of the Month and Larry Weaver Social Science Award and Excellence in Modern Media.