Episode 55: Our beat writer's bad, Bezhanishvili undoubtedly a starter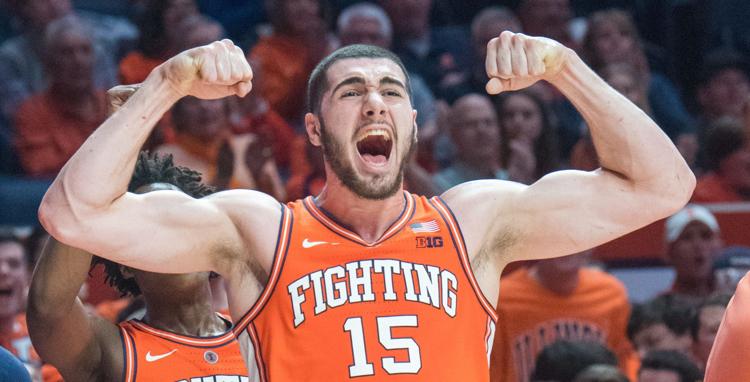 Not long ago, Scott Richey tried to convince us that Giorgi Bezhanishvili would be coming off the bench in Year 2. Well, he was wrong. He explains in his weekly podcast and also chimes in on freshman numbers (Kofi is 21), recruiting targets (they're playing in Greece) and Meyers Leonard (he's gonna like Miami).
Related
Illinois men's basketball player Giorgi Bezhanishvili was a guest for 'Monday Night SportsTa…
As featured on
CHAMPAIGN — Illinois men's basketball coach Brad Underwood has every intention of playing Gi…
Welcome to "Good Morning, Illini Nation," your daily dose of college basketball news from Il…
Griffin stayed on campus while most of the other Illini were away, looking to get a head start on his training for next season.