In his 30th year on the Illinois football beat, AP Top 25 voter Bob Asmussen is on call 24/7. Submit your questions BY CLICKING HERE and he'll chase down answers.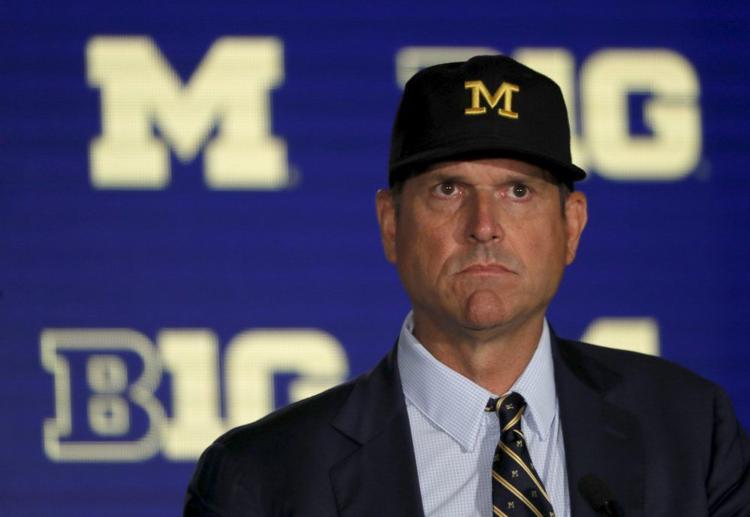 Today
What's up with you and Jim Harbaugh?
Bob says ...
During Friday's Big Ten media kickoff, I asked the Michigan coach a fair question for a story that will appear in Sunday's paper: The Big Ten has missed the last two playoffs. What's wrong?
Earlier, I had asked Penn State's James Franklin and Northwestern's Pat Fitzgerald the same question and they both came up with thoughtful answers.
Not Harbaugh.
"Should I drop the mic? I don't have all the answers to that. Maybe would be something that would be worthy of you researching, studying. A worthy question though."
This time to @BobAsmussen 's "What's wrong" question, Harbaugh says "Is that a 'drop the mic'" (question)? lol Doesn't answer and says to find out through research. 🤷‍♀️

— Shannon Ryan (@sryantribune) July 19, 2019
The exchange played out on BTN.
Harbaugh didn't answer every question like that. But he was short on his responses to a few other questions. Like when he was asked if he thinks the Wolverines are the team to beat in the Big Ten East?
"I think that's where I would pick us."
I will get to talk to Harbaugh later in the season. The Wolverines play at Illinois on Oct. 12.