Ask Bob: What's your take on today's AP Top 25?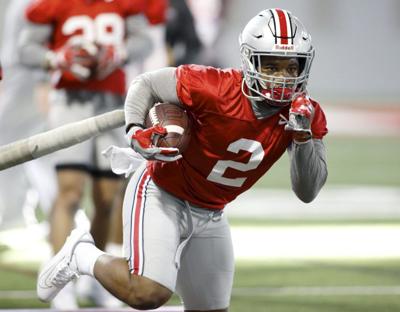 In his 31st year on the Illinois football beat, AP Top 25 voter Bob Asmussen is on call 24/7. Submit your questions BY CLICKING HERE and he'll chase down answers.
Today
What do you think about The Associated Press preseason Top 25?
Bob says ...
Being one of the 62 voters, there is usually a team or two to quibble about. But this time, I think my cohorts did a great job evaluating the teams and deciding where they should start the season.
Remember, this is a guess. Based mostly on what each team brings back, plus some analysis of the additions they made.
To me, the top three teams are obvious: Clemson, Alabama and Georgia. I am not surprised the Tigers picked up the bulk of the first-place votes. If the title game score had been reversed, then Alabama would be the team getting all the ballot love.
I like Ohio State and Texas a bit better than many of the other voters. And I don't have a pair of Big Ten teams, Nebraska and Wisconsin, in my preseason Top 25. Both are on my "also considered list" and will move in if they get off to good starts.
Mississippi State and Army were left off the AP ballot. But both are just outside the Top 25 and will have a chance to move in.
The AP encourages us to make changes in our ballots each week and I plan to follow that guidance. Here is my list with first opponent:
1. Clemson vs. Georgia Tech (TH)
2. Alabama vs. Duke
3. Georgia at Vandy
4. Ohio State vs. Florida Atlantic
5. Texas vs. La. Tech
6. Florida vs. Miami (Aug. 24)
7. Oklahoma vs. Houston (SU)
8. Texas A&M vs. Texas State (TH)
9. Oregon vs. Auburn
10. LSU vs. Georgia Southern
11. UCF vs. FAMU (TH)
12. Notre Dame at Louisville (MO)
13. Michigan vs. Middle Tennessee
14. Penn State vs. Idaho
15. Utah at BYU (TH)
16. Michigan State vs. Tulsa (FR)
17. Washington vs. EWU
18. Syracuse at Liberty
19. Iowa vs.. Miami Ohio
20. Auburn vs. Oregon
21. Iowa State vs. Northern Iowa
22. Washington State vs. NMM State
23. Stanford vs. Northwestern
24. Mississippi State vs. Louisiana
25. Army vs.. Rice (FR)