In his 30th year on the Illinois football beat, AP Top 25 voter Bob Asmussen is on call 24/7. Submit your questions BY CLICKING HERE and he'll chase down answers.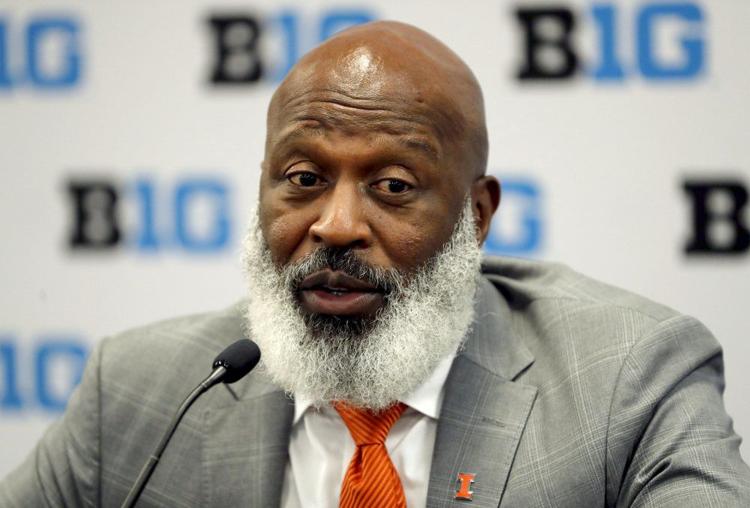 Today
What are possible defensive schemes that Lovie may employ with his defense, especially in tapping into the strengths of the defensive backfield? You may have heard about Iowa State's 3-3-5 formation that put three defensive linemen, three linebackers and five defensive backs in the lineup in dealing with teams that creates match-ups that put their defenders in the best position as opposed to reacting to what the offense does. What are possible schemes that Lovie may tap into? — Charley Lane
Bob says ...
I don't believe it's the scheme as much as it's the players performing in that scheme. If you gave the Alabama defenders to Lovie Smith, my guess is the unit would be stellar. So, the first part of the solution is raising the talent level.
Lovie Smith has a system he believes in and one that worked in the NFL for a long time. Obviously the players in the NFL are better than those in college. but I think adjusting to the different and at timesunconventional college offenses has been a problem for the Illinois head coach.
It is now on him. He is in charge of the defense. If it fails, there will be nobody else to blame.
I think he should consider all options. Maybe go against his usual plan, which might throw off some of the offensive coordinators he faces.
And I think he needs to be willing to listen to the guys around him, like new hires Keynodo Hudson and Miles Smith, who is working with the linebackers.
Self scouting is a term coaches often talk about. If Lovie Smith looked at his defense from last season and is brutally honest, he will realize changes must be made.
There is always a chance to improve if the coach is willing to try something new.