In his 30th year on the Illinois football beat, AP Top 25 voter Bob Asmussen is on call 24/7. Submit your questions BY CLICKING HERE and he'll chase down answers.
As one of 62 voters in The Associated Press Top 25 college football poll, I pay special attention to the sport 24/7, 365 days a year. While the rest of you were swimming and golfing this summer, I was reading every college football preview magazine I could get my hands on.
The season started Saturday with a handful of games and gets into full swing starting Thursday. Here are 10 questions asked and answered by your resident college football fan: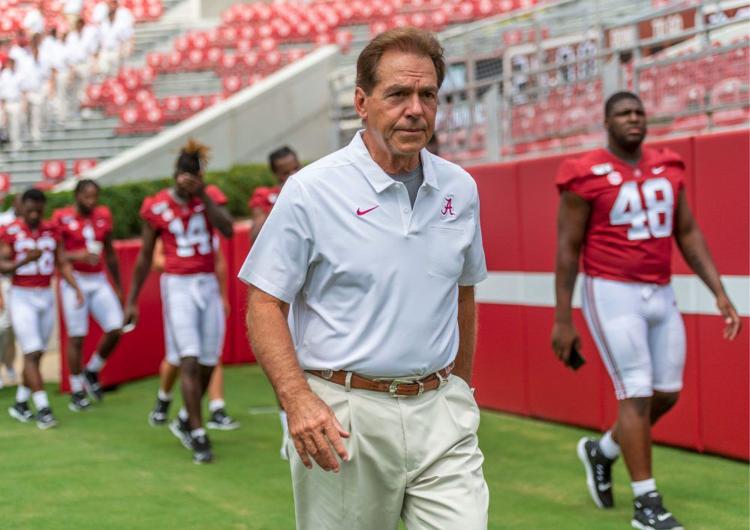 1. Who will be going 
to the College Football Playoff?
Half of it is easy: Clemson and Alabama. Barring major injuries to key players (that means you Trevor Lawrence and Tua Tagovailoa) the Tigers and Tide are on their way back to the big postseason. For the other two spots, I'm going with Ohio State and Oregon. Yes, I believe in Justin Fields and Ryan Day. And Justin Herbert will force his way into Heisman contention.
2. Who else has a shot?
Georgia and Oklahoma are at the top of the list going into the season. The Bulldogs unfortunately play in the same conference as Alabama and will likely have to beat the Crimson Tide to earn a bid. Oklahoma replaces a Heisman Trophy winning quarterback for the second consectutive year. Is Jalen Hurts up for the job? Probably. Oklahoma's unusually mediocre nonconference schedule will hurt it in the playoff committee room.
3. Which school outside the Top 10 is a playoff sleeper?
Let's go with Utah. The Utes have 15 starters back, a soft nonconference schedule and won't play Oregon during the regular season. Plus, Kyle Whittingham is a really good coach.
4. Who is walking off with the Heisman in December?
Travis Etienne, Clemson. Tagovailoa and Lawrence are the early favorites, which seems logical. Great quarterbacks on playoff-bound teams. But Etienne is coming off a monster season and figures to be just as busy. Wisconsin tailback Jonathan Taylor would have been my first choice if not for the fact he will be working behind a mostly new offensive line.
5. What is the best conference?
SEC. Four teams in the top eight make it an easy call. The Big Ten is a solid No. 2, followed by the Big 12, Pac-12 and ACC. Other than Clemson, the ACC is a basketball league. No offense.
6. Which coach is on the hottest seat?
Clay Helton, Southern Cal. Trojan alums apparently love to sit around and talk about the good old days. But, frankly, that seems like a long time ago. Helton might pay the price with his job. Unless the Trojans can win nine or 10 games against a nasty schedule.
7. Which coach is ready to move up?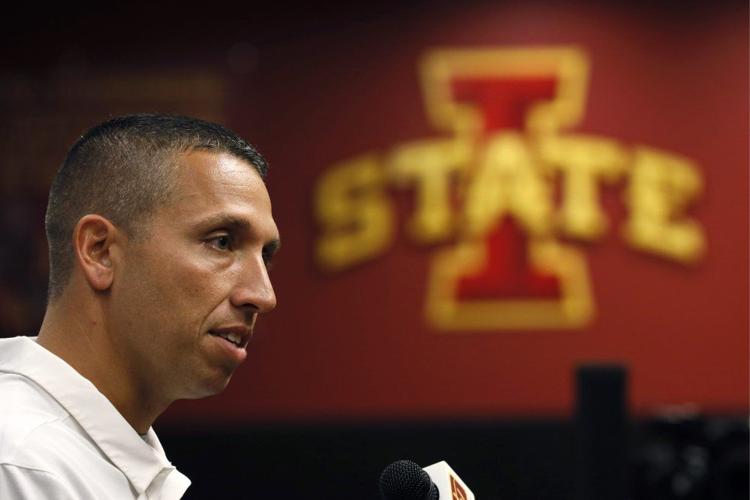 Matt Campbell, Iowa State. My friends in Ames found the perfect guy to run their program. Maybe Campbell can reach the CFP with the Cyclones, but it will be easier at a high-profile program. Ohio State apparently kicked the tires and won't be the last school to scout Campbell, who even had some interest from NFL teams.
8. Which school has the most difficult schedule?
Stanford. In a close call over South Carolina and Southern Cal. In the nonconference, the Cardinal host Northwestern and Notre Dame to open and close the season. In between, Stanford travels to UCF, Southern Cal and Washington State and hosts Oregon, Washington, UCLA and Arizona. Yikes.
9. How about the easiest?
Washington. In in a close call over Washington State (please don't tell Mike Leach he lost to his Pac-12 rival again). The Huskies have to rebuild their defense, which lost nine starters. Good thing they will get to warm up against Eastern Washington, Hawaii and BYU. The best teams on the schedule — Oregon and Utah — visit Seattle.
10. What is the must-see game of the season?
Oklahoma vs. Texas, Oct. 12 in Dallas. Both teams are ranked in the Top 10. No surprise for the Sooners, who are annually contending for the CFP. But it's a surprise for the Longhorns, who have been rebuilt into a winner by Tom Herman. Nice to have this game at the Cotton Bowl matter for both schools again.
Bob Asmussen can be reached at 217-351-5233 or by email as asmussen@news-gazette.com.