URBANA — My Associated Press Preseason All-American team was due Monday. It included six players from the Big Ten: two from Wisconsin and one each from Iowa, Michigan, Ohio State and Purdue.
And nobody from Illinois. Again.
It's been eight years since Illinois had a player selected as a consensus All-American, with defensive end Whitney Mercilus pulling it off before a successful NFL run.
It's been nine years since the Illini last had a player receive All-American mention on offense. Tailback Mikel Leshoure was picked for multiple teams after his record-breaking season in 2010. Ask Northwestern.
The last Illini consensus All-American on offense was receiver David Williams. In 1985. That's too long for a Power 5 school.
Don't blame the voters. They reward players based on merit, with the guys on winning teams receiving the bulk of the honors.
Winning consistently has been an issue for the Illini since John Mackovic left for Texas after the 1991 season. Illinois has seven winning seasons post-Mackovic and the same number of bowl appearances.
Big Ten West rivals Iowa and Wisconsin are going to the postseason almost every year. Which helps explain why the Hawkeyes and Badgers have All-American contenders.
Been there, done that
New Illini running backs coach Mike Bellamy knows what's it like to get the fancy plaque in the mail with the cool certificate that reads "All-American."
Thirty years ago, the Illinois receiver landed a spot on the AP second team as a kick returner. He averaged a gaudy 28.7 yards per return.
It was a big deal then. And it is a big deal today.
"I think it gave recognition to the team," Bellamy said on Monday after the Illini wrapped up their ninth practice of training camp at the Campus Recreation Fields. "You remember that team, we filled both sides, offense and defense. Whenever you get personal achievements like that, of course it feels good. The thing that was more exciting was the success the team had that year."
Five of Bellamy's teammates received All-American recognition, including consensus first-team nose tackle Moe Gardner. The quarterback, Jeff George, was the first pick in the 1990 NFL draft.
"The voters are going to acknowledge the teams that are winning," Bellamy said. "Fortunately, I was one of the guys who contributed."
Bellamy played a big part in the 10-2 finish. His work as a receiver helped his All-American candidacy because he caught 59 passes for 927 yards and eight touchdowns. Versatility is appealing to All-American voters.
Bellamy said one All-American selection can quickly turn into several. Players want to go where they will get the most attention.
"Once you get it rolling, it's like a snowball," Bellamy said. "You have to change the mindset.
"I asked Reggie (Corbin), 'How many yards did you have last year?' and he spit it out. I said 'How many yards do you have this year? Zero.' You've got to start all over."
Bellamy picked Illinois because of Williams, who enters the school's Hall of Fame in September.
"I'm from Chicago. You see Illinois winning and you want to know why they're winning," Bellamy said. "That was the big sales pitch Mike White and Shawn Watson were selling of, 'This is what we're going to do with David Williams and this is what we're going to do with you.' That was my big deal. Why wouldn't I follow someone like him?"
Planning ahead
Is there All-American potential on the current Illinois team? The correct answer is you never know.
Mercilus was a talented defender going into his junior season. But he became an All-American by tackling all of the quarterbacks. He had 16 sacks in 2011, tying Simeon Rice's school record he first set in 1994.
Second-year Illinois offensive coordinator Rod Smith wants to end the All-American drought as soon as possible.
"It would be nice," he said. "It's always good for your program, for your recruiting, for everything when you have somebody that can break through that kind of stature."
The answer is simple: win. Then, the honors will pile up.
"When you start winning that's saying you have somebody playing outstanding ball at a high level," Illinois coach Lovie Smith said.
All-Americans need to have talent, of course. But Rod Smith and Lovie Smith said there is usually an extra ingredient. Or two.
"A lot of times they are self-driven," Rod Smith said. "They are always constantly trying to prove that they are the best. Best in practice, best in games, best in the conference, best in the country."
"Every special player I've been around like that has been a football junkie," Lovie Smith said. "Living ball always. Studying the game. Becoming a coach on the field. Taking care of your body, getting it in the top physical condition. Then, making plays."
The votes are in
The deadline to turn in ballots for the Associated Press preseason All-American team was Monday. Illinois beat writer Bob Asmussen is a voting member, and here's who he picked: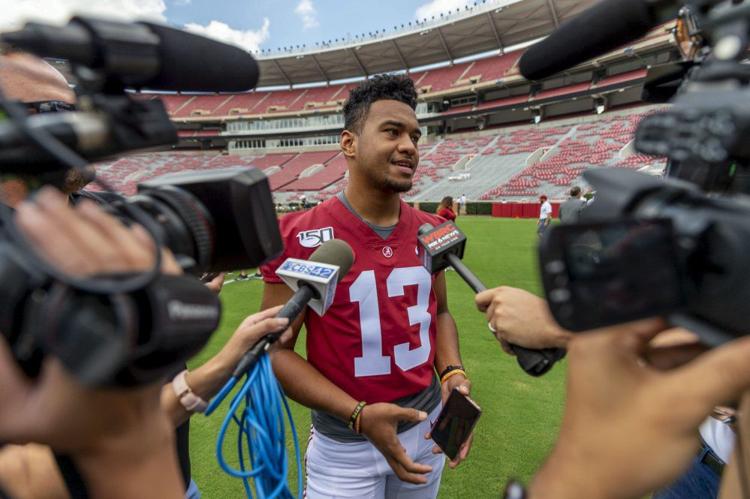 OFFENSE
POS. NAME SCHOOL
QB Tua Tagovailoa Alabama
RB Jonathan Taylor Wisconsin
RB Travis Etienne Clemson
OT Trey Adams Washington
OG Alex Leatherwood Alabama
C Tyler Biadasz Wisconsin
OG Ben Bredeson Michigan
OT Andrew Thomas Georgia
TE Albert Okwuegbunam Missouri
WR Tylan Wallace Oklahoma State
WR Jerry Jeudy Alabama
All-purpose Rondale Moore Purdue
K Andre Szymt Syracuse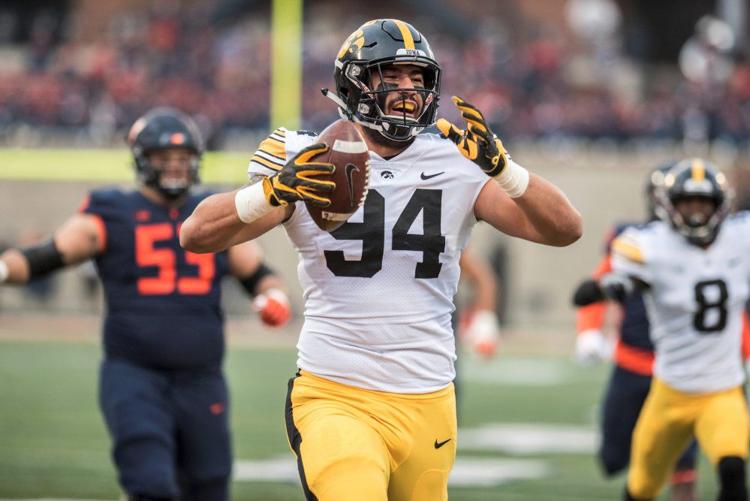 DEFENSE
POS. NAME SCHOOL
DE A.J. Epenesa Iowa
DT Derrick Brown Auburn
DT Raekwon Davis Alabama
DE Chase Young Ohio State
LB Dylan Moses Alabama
LB Isaiah Simmons Clemson
LB Evan Weaver California
CB C.J. Henderson Florida
S Grant Delpit LSU
S Andre Cisco Syracuse
CB Bryce Hall Virginia Tech
P Braden Mann Texas A&M