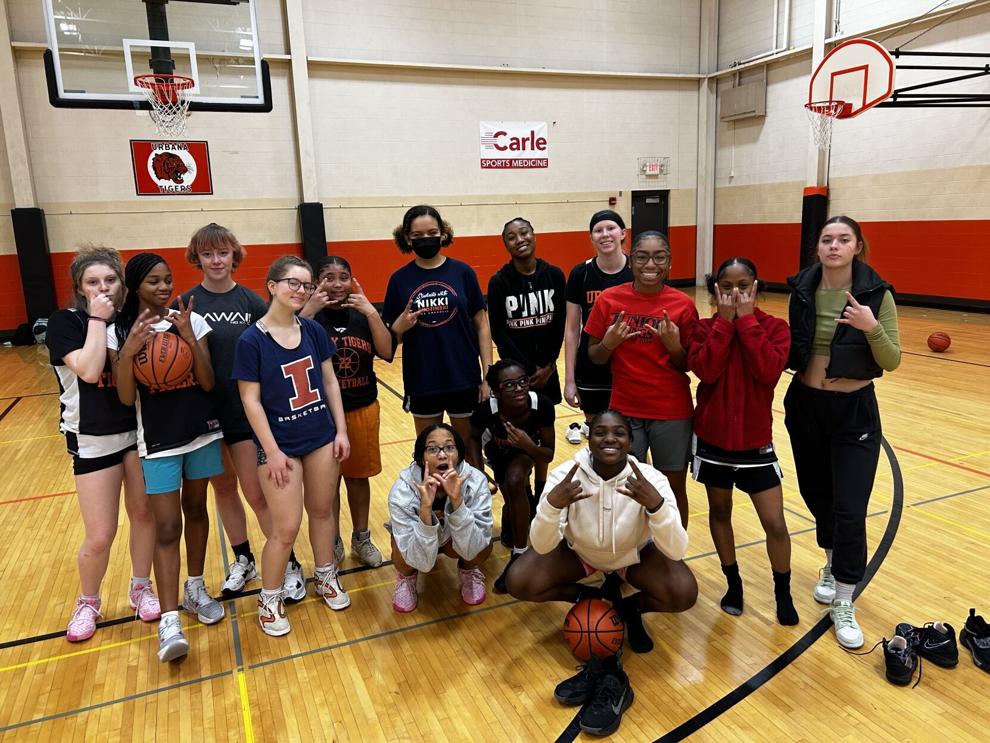 Gabby Mboyo | Urbana girls' basketball
➜ Why she's Athlete of the Week: Mboyo celebrated her senior night in style during Monday's 43-41 win against Rantoul. Her game-high 20 points paced the Tigers, and she made six steals as well. In other recent action, Mboyo provided 11 points against St. Teresa and a season-best 16 rebounds versus Peoria Manual. She's also helped Urbana triple its win total from the previous season, from one victory to three.
➜ From Mboyo: "(Winning on senior night) was pretty important because we didn't have as many wins this season. Also, because it was senior night, I think that made a huge difference. At first, I kind of wasn't really in it mentally. But I feel like how loud the crowd was motivated everybody on the team and made everybody play harder. I feel like a lot of us didn't have as much faith coming into this season because of last year, but the couple wins we've got (this season) did give us more courage and motivation."
➜ I need tickets to see ... an NBA game. It's very exciting, and I've always wanted to see Russell Westbrook play in person.
➜ One TV show I could watch over and over is ... "The Good Doctor." It's about a doctor who has autism but still ends up working in the medical industry and doing better as a doctor.
➜ If I could choose one superpower, it would be ... super speed. I feel like it's kind of cool.
➜ The social media platforms I use most often are ... TikTok and Instagram. TikTok has a lot of posts you want to see, and Instagram is really entertaining.
➜ My biggest pet peeve is ... when people honk their car horns.
➜ My favorite basketball memory is ... when I was trying out for the team freshman year, and there were people watching outside the gym doors. When we went for a break, there were people coming up to me telling me I'm going to make the team and that I'm good at (basketball).
➜ My most embarrassing basketball memory is ... a tournament in Mahomet my sophomore year. I overslept and everybody was calling me, and my brother drove me there. I got there, and it was the third quarter. But I still got put in the game, and as soon as I got in I got fouled and airballed the free throw.
➜ Before a game ... I shoot from both sides of the basket, then in the middle. I shoot close up, then around mid-range, and then I go to the three-point line.
➜ After a game ... if it's an away game, I sleep on the bus. Sometimes I'll watch film, depending on when Coach (Bobby Boykin) puts the game on Hudl.
➜ In five years, I see myself ... in law school at the U of I and graduating.
➜ Honorable mention: Mikayla Blanke, Uni High basketball; Kendyl Hurt, Salt Fork basketball; Kennedy Ramshaw, Champaign Central basketball; Ava Swartz, Watseka basketball; Loran Tate, Heritage basketball.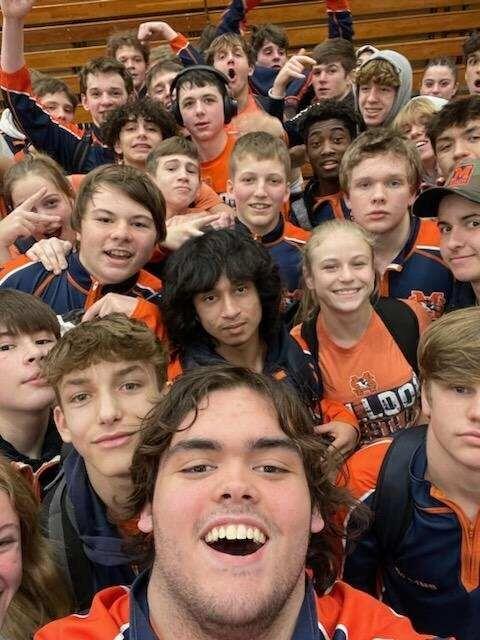 Camden Harms | Mahomet-Seymour wrestling
➜ Why he's Athlete of the Week: The senior heavyweight picked up five contested wins at The Clash XX in Wisconsin and placed first in the 285-pound bracket at the Bulldogs' Marty Williams Invitational, securing five more victories in the latter tournament. Harms added three match wins in M-S's first two Apollo Conference triangulars of the season, and he snagged two more triumphs on Thursday versus Champaign Central and Pontiac.
➜ From Harms: "I definitely have figured out my type of style and my type of pace. I'm wrestling smart and how I like to wrestle. During Granite City (on Dec. 29 and 30), I recognized I was competing at a higher level than I was last year. I felt more excited because it mentally opened the door that I can achieve whatever I want with wrestling and how I'm performing. My championship match during the Marty Williams tournament (against Chatham Glenwood's Mark Helm), that kid beat me during the first dual we had. And then I beat him just by a point down in Chatham. Being able to pin him (in the tournament), that just makes me feel like I've improved."
➜ I need tickets to see ... a My Chemical Romance concert. I went to an event this summer, and I loved the atmosphere. Everybody there was super nice and chill.
➜ One movie I could watch over and over is ... "Dead Poets Society." The main group of guys was exploring how they feel and their way of life, and I feel like it really connects with me right now. Getting ready for college, I'm just trying to figure out who I am.
➜ If I could choose one superpower, it would be ... time travel. Not really to change anything I've done in the past that I regret, because I feel those are good building blocks to have, but to see what life was like from other people's perspectives.
➜ The social media platform I use most often is ... Instagram, just because most of my friends are on it and I can always see things that are going on.
➜ My biggest pet peeve is ... when somebody's not being genuine with themselves — saying something, but they don't follow through with it themselves.
➜ My favorite wrestling memory is ... winning the last match we had last year in team state, for our third-place dual. it's a good memory because everybody's excited, everybody's cheering and it's high-energy.
➜ My most embarrassing wrestling memory is ... my first match. I had no idea what I was doing when I went on the mat.
➜ Before a meet ... I go around to everybody who's wrestling and get them hyped up as much as I can. As it gets closer to my match, I start listening to music and moving around.
➜ After a meet ... typically shower, and then after that I try to recuperate and drink water and get a good meal in.
➜ In five years, I see myself ... graduating from college with a master's in mechanical engineering.
➜ Honorable mention: Gage Martin, Gibson City-Melvin-Sibley/Fisher wrestling; Brett Meidel, Bismarck-Henning/Rossville-Alvin basketball; Kyson Pflum, Arthur Christian basketball; Adin Portwood, Milford basketball; Jesse Wald, Urbana swimming and diving.