Bob's buzzer-beaters: Bouncing back in reunion game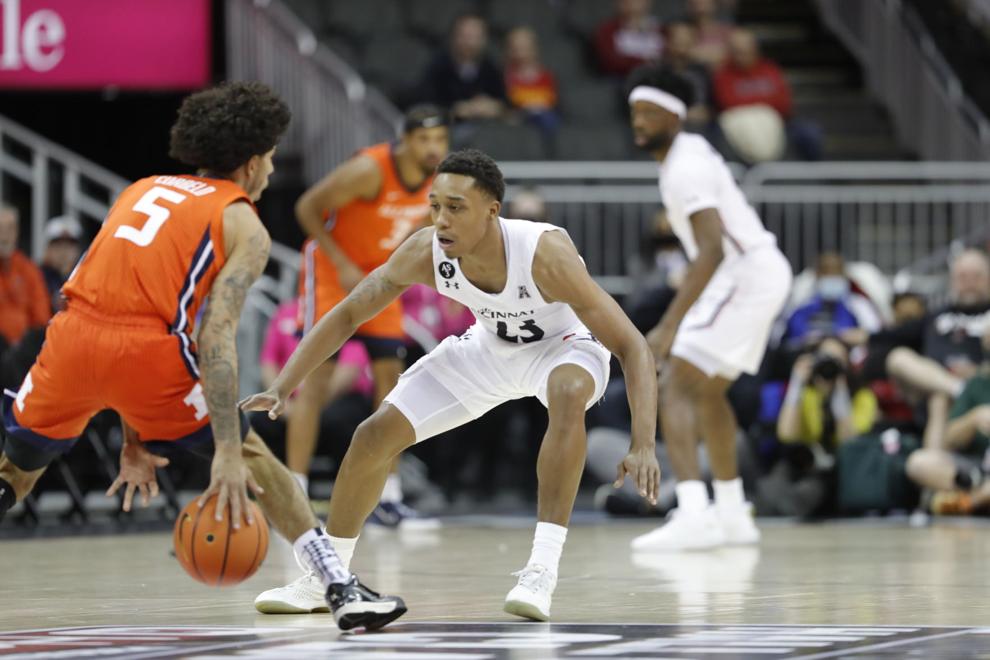 After Illinois basketball games this season, News-Gazette columnist Bob Asmussen weighs in with instant reaction. Here are his thoughts after the Illini knocked off Kansas State 72-64 at the Hall of Fame Classic in Kansas City, Mo.:
FINAL: No. 14 Illinois 72, Kansas State 64

The #Illini losing streak ends at two with Kofi Cockburn (23 points, 13 rebounds) and Alfonso Plummer (21 points on seven 3s) leading the way.

— Scott Richey (@srrichey) November 24, 2021
1
Bruuuuuuuccce. It was great to see Bruce Weber work against his former school. Hard to believe it has taken almost a decade for it to happen.
Next, I would like a home-and-home series between the Wildcats and Illini. First game in Champaign-Urbana. Imagine the ovation for Weber when he returns to State Farm Center. And as a bonus, Brad Underwood will get to venture back to his college home, Manhattan.
2
There are some Illinois fans who have an issue with Weber. Probably because his last few years didn't match the first few. But the naysayers are wrong. Did any other coach lead Illinois to the national title game? Didn't think so.
Weber did a fantastic job during his time in C-U.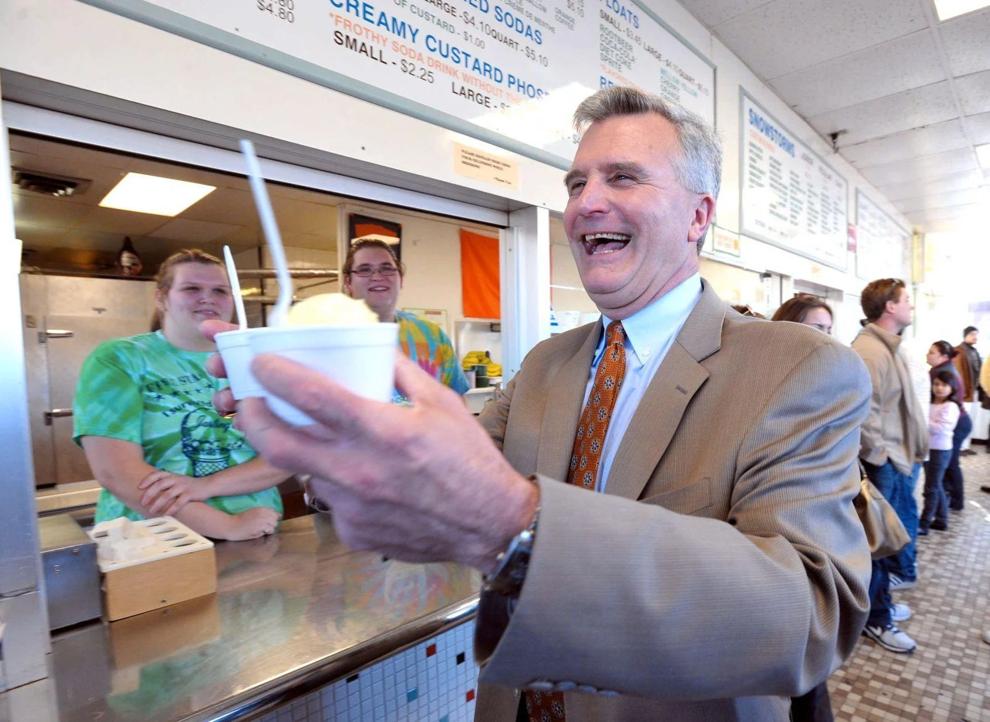 3
One last item on Weber: He helped save Jarling's Custard Cup. Along with Ron Turner, Kurt Kittner and Tony Pashos. Without their intervention, the iconic frozen custard stand would likely be another coffee house or gas station. I'll take cold fudge and raspberries in a waffle cone every time (give it a try).
4
ESPN analyst Mark Adams doesn't call many Illinois games and that's a shame. He handled both of them this week. The former coach is a gem, using technology to help make his points. He is forceful with his opinion too, saying "no confidence in that shot" after an Illinois miss.
He was also critical of the Illini for not diving on the court for a loose ball. He was right.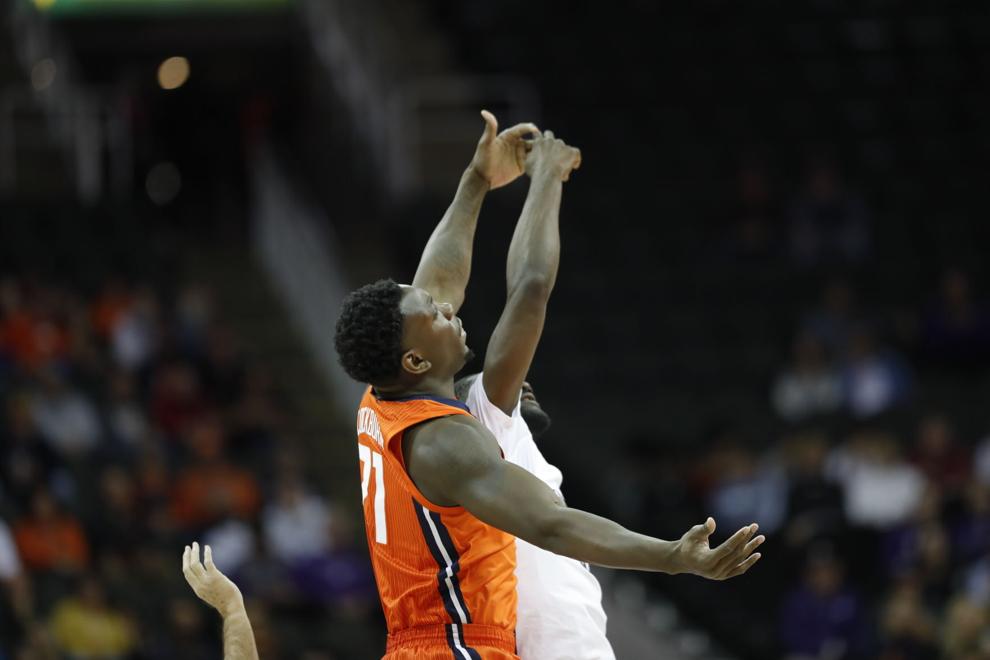 5
Man-mountain Kofi Cockburn looked more in sync with his teammates his second game of the season.
That makes sense. It will take time for the Illini to get used to playing with him.
Cockburn was dominant early against Cincinnati. He kept the great work going much longer against the Wildcats.
The expectations are so large this season for Cockburn. Might be impossible to live up to them. But if he keeps performing like he did Tuesday (another double-double), Cockburn will realize many of his lofty goals. And help his team win oodles of games.
Brad vs. Bruce goes to the #Illini

After coverage wraps in KC it's the Fasteners Etc. Postgame Show.

Call 217-356-9397
Text 217-351-5357

— NewsTalk 1400 & 93.9-FM WDWS (@wdws1400) November 24, 2021
6
Before Trent Frazier got helped off the court in the final 10 minutes, he was again struggling from the field. But the super senior contributed with assists and defense.
The team needs him back on the court ASAP.
7
If it's a question of points vs. assists for Andre Curbelo, the correct answer is assists. Check the statistics at the end of the year and his passing will be more important than his scoring.
Does that mean he shouldn't shoot? Of course not. But he must find his points while thinking first as a distributor.
8
Hard to know after Tuesday exactly how Illinois fans feel about Mark Smith, but I have a guess. Not on his side.
Smith, who spent his first year at Illinois before transferring to Missouri, is now at his third school.
Good news: The Braggin' Rights game won't be just boos from Illinois fans when Smith touches the ball.
9
The freshmen are hardly getting any run, so I'm going to change up one segment and call it "Newcomer of the Game."
That gives me a few more options and allows me to praise the work of Utah transfer Alfonso Plummer, who hit three three-pointers in a row during a first-half stretch. He finished with 21 points, hitting 7 of 9 treys.
I'm getting an Andres Feliz vibe from Plummer. He's a sparkplug that will be important to the team's success this season.
Illini outwork K-State to get much-needed victory, 72-64

Kofi Cockburn recorded his first double-double of the season and Alfonso Plummer came off the bench to drill 7 three-pointers as 14th ranked Illinois got a much-needed win over Kansas State, 72-64.https://t.co/FErY1A2EbK

— IlliniGuys (@Illini_Guys) November 24, 2021
10
Underwood joined Brian Barnhart and Deon Thomas after the game on WDWS. His mood was much better than after Monday's blowout loss.
"I'm really proud of that lockerroom," he said. "Those kids are fighting for so much and they want to be all about all of the right things and they want to be really, really good. They're fighting for it and it's not coming easy."