Bob's buzzer-beaters: Holding on for dear life
After Illinois basketball games this season, News-Gazette columnist Bob Asmussen weighs in with instant reaction.
Here are his thoughts after the Illini held on for a 94-85 victory against Texas-Rio Grande Valley:
1
You know toward end of "Rocky" when Apollo Creed's trainer says to him "He doesn't know it's a show. He thinks it's a (darn) fight"? That's what Friday night felt like. The Vaqueros were supposed to come in, take their licking and go home with a nice check. Instead, they scared the bejabbers out of the home team.
Well done.
Now, should Illinois schedule Texas-Rio Grande Valley again? Might want to give it a few years. Let the team's reputation catch up to its reality. To those who didn't watch, the name reads like another hyphenated also ran. Not so much.
2
Vaqueros' coach Matt Figger clearly had his team ready for its golden opportunity. If I'm a big-time program with an opening, I am giving him a long look. Maybe the most impressive part was how the Vaqueros kept coming back after falling behind. Until late in the game, the biggest Illinois lead was four points.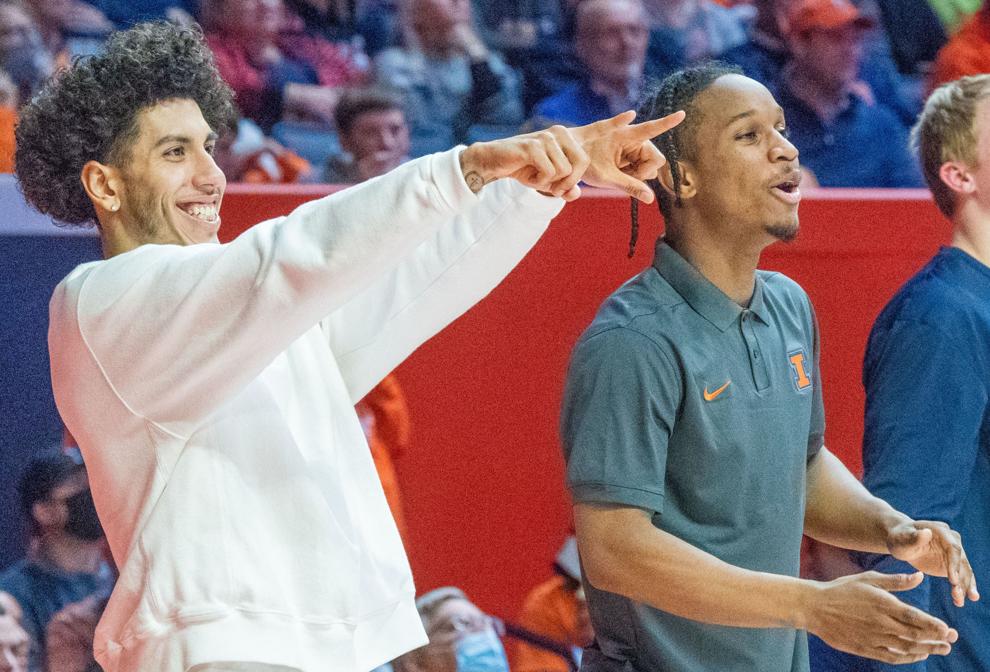 3
Illinois played without standouts Trent Frazier and Andre Curbelo — and survived.
Will the team be able to keep winning without them? It might not have any choice.
Illinois coach Brad Underwood is afraid to pick up the phone, thinking it might be more bad injury news. Hard to blame him.
4
Not a trap game. Simply the day after Thanksgiving. Watch, you will see other ranked teams struggle this weekend. It is an unusual time, with no classes and games jammed together. Weird travel schedules can lead to upsets. Illinois was coming off a Monday-Tuesday doubleheader in Kansas City against good programs. That's a big week without adding a third contest.
5
Kofi Cockburn (career-high 38 points) is going to hit 50 points in a game this season. Maybe more than once. Dave Downey's school-record 53 points might be in jeopardy.
My guess is the Illini legend will be cheering the loudest if/when it happens.
Y'all really gotta stop disrespecting Kofi like he not the best player in college basketball….. #JL4L

— Ayo Dosunmu (@AyoDos_11) November 27, 2021
6
Cockburn's free throw shooting is so much better. NBA scouts need to take note. Hack-a-Kofi isn't going to work for Illinois opponents this season.
If Cockburn hits 8 of 11 freebies every game, it will be a good year for Illinois.
Omar Payne, Benjamin Bosmans-Verdonk and Brandon Lieb going through a PnR and then kick out pass drill with Alfonso Plummer getting the corner 3s up.

A good drill to work on. Especially if Plummer keeps shooting like he did Tuesday night (7 of 9 from 3pt range). #Illini

— Scott Richey (@srrichey) November 26, 2021
7
Alfonso Plummer did it again. For the second consecutive game, the Utah transfer saved his new school from suffering another loss. Eventually, the opponents are going to give him extra attention, but I don't think it will matter. His range seems to start after he crosses midcourt.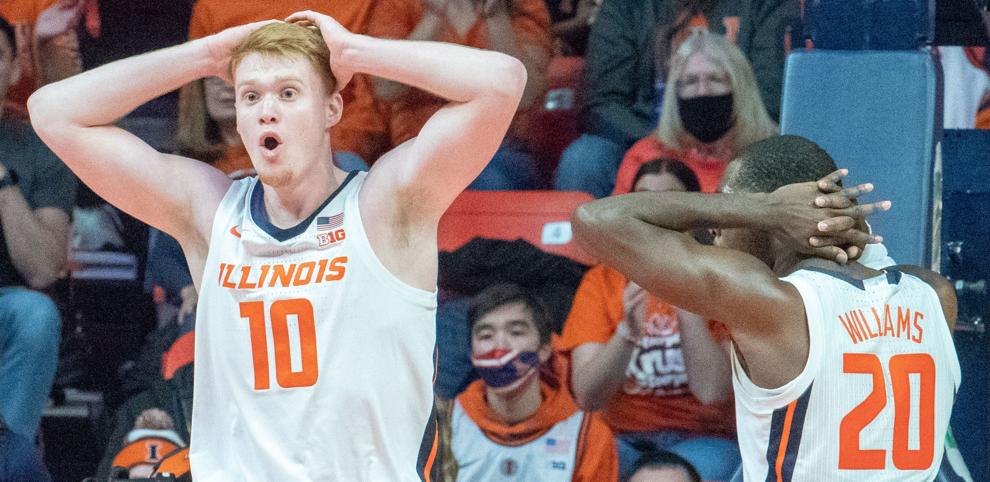 8
It's the return of "Freshman of the Game" and the winner is Luke Goode. After sitting out in Kansas City, Goode scored five points and added three rebounds.
Afterward, Kofi raved about the rookie. Impressive.
9
Trent Meacham, who served as analyst on BTN-Plus's broadcast, praised the late play of Coleman Hawkins. The Californian had a particularly impressive feed in the final minutes to Cockburn for a dunk.
Hawkins finished with 13 points, four rebounds and four assists. He missed one shot.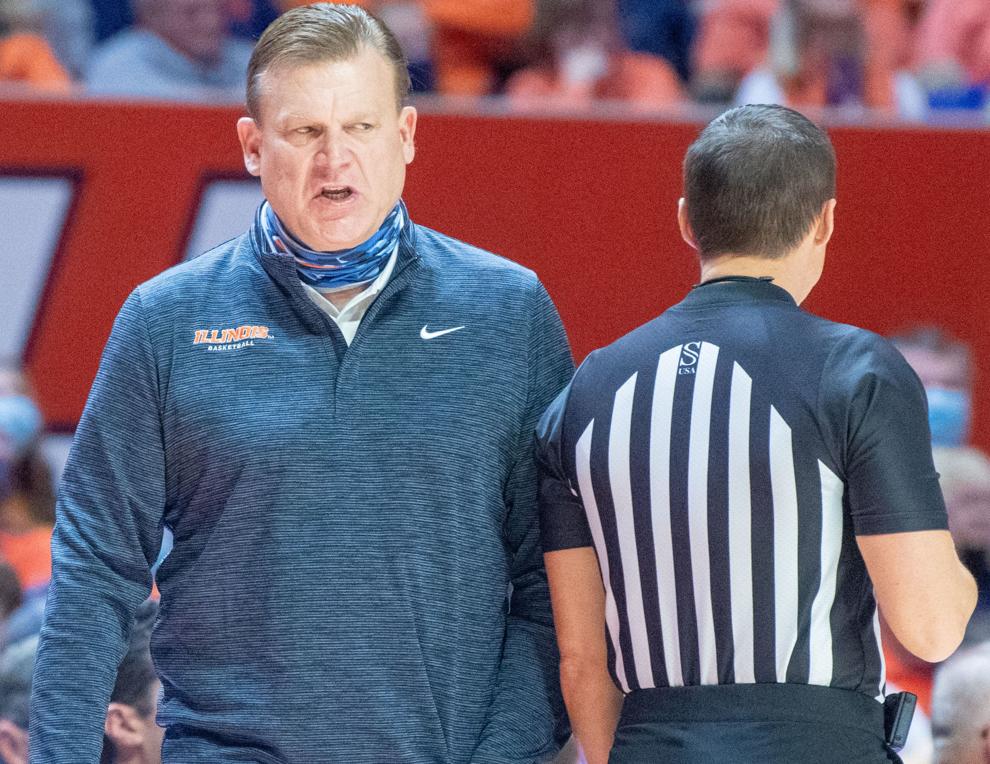 10
Underwood joined Brian Barnhart and Doug Altenberger after the game on WDWS. Yes, he sounded relieved. And hoarse.
"Give Matt Figger, give Rio Grande Valley, a big pat on the back. We just happened to have a horse in the middle that was pretty tough to stop," Underwood said.