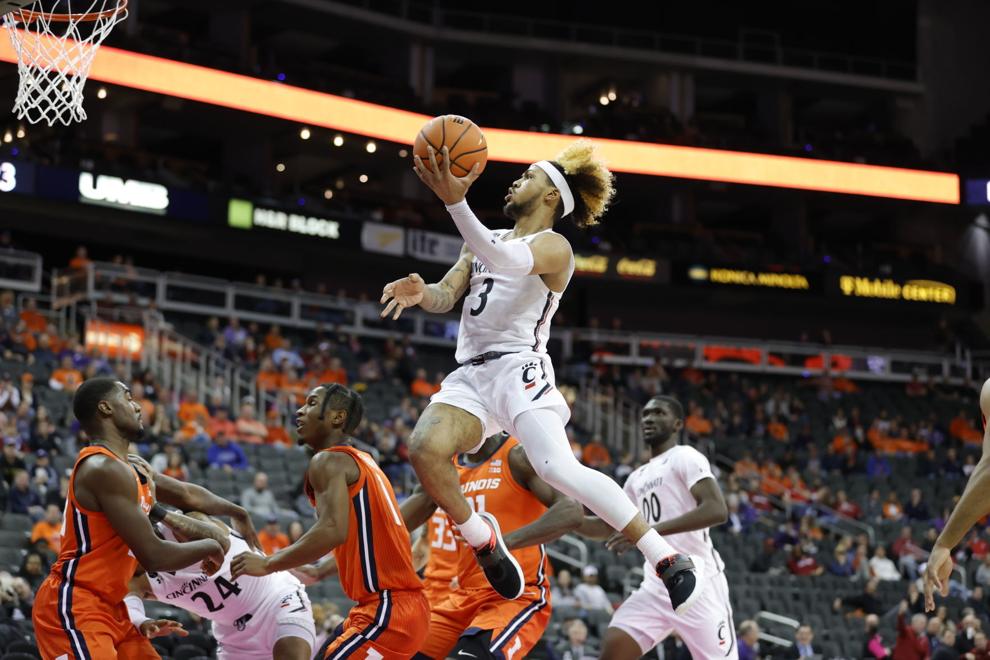 After Illinois basketball games this season, News-Gazette columnist Bob Asmussen weighs in with instant reaction. Here are his thoughts after Cincinnati's 71-51 rout at the Hall of Fame Classic in Kansas City, Mo.:
FINAL: Cincinnati 71, No. 14 Illinois 51

Honestly, what else is there to say. #Illini

— Scott Richey (@srrichey) November 23, 2021
1
Panic, Illini fans. The basketball sky is officially falling. Some felt that way after last Monday's loss to Marquette. In hindsight, that was nothing.
Up 15 in the early going against the Bearcats, Illinois fell apart in a way folks around here haven't seen in awhile. Certainly not in the past two seasons.
Asked #illini Brad Underwood who he's looking to for leadership: "Anybody."

— Jeremy Werner (@JWerner247) November 23, 2021
2
Of course, I'm going to credit Wes Miller's undefeated team, which was supposed to be easy fodder for the Illini. Not so much. Miller is a terrific young coach. The Bearcats deserve serious consideration for the next AP Top 25. The News-Gazette's voter (Scott Richey) certainly noticed.
3
Will Illinois be included in next week's Top 25? Maybe, maybe not. The only two wins so far came at home against teams that will struggle to finish above .500. The two good teams on the schedule so far swept Brad Undeerwood's team.
Wins Tuesday in the consolation game and Friday against UT-Rio Grand Valley won't help the cause much. Take both and the Illini stay ranked. Barely.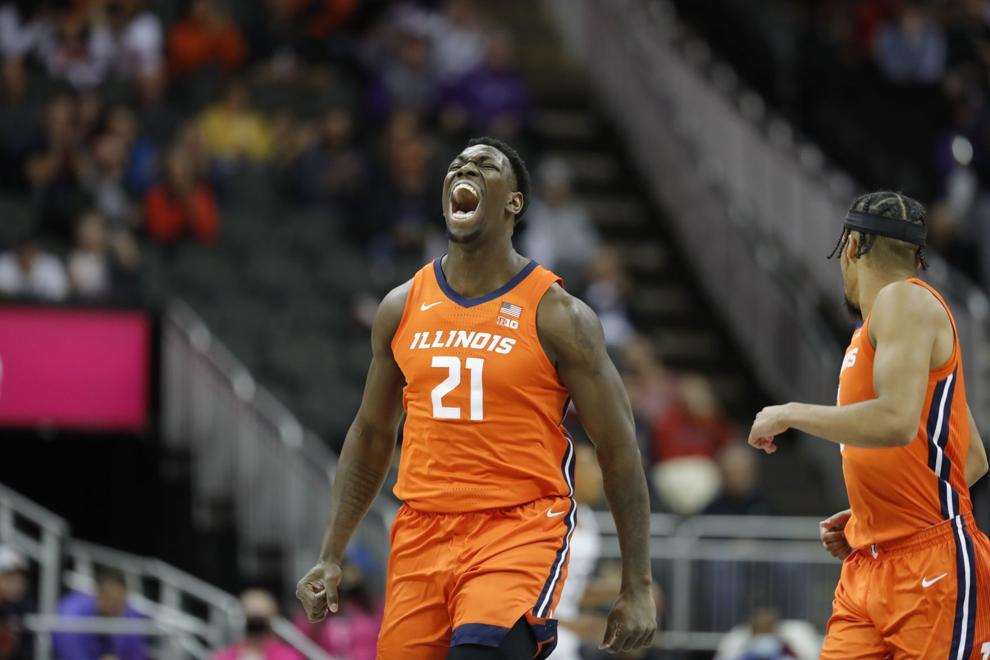 4
This was supposed to be all about Kofi Cockburn's return to the court after a ridiculous three-game NCAA suspension.
Cockburn was solid, especially early. He led the team in scoring and rebounds, but fell short of a double-double.
Cincinnati seemed to frustrate Cockburn at times, sending waves of players after him. That's a blueprint for the rest of the teams on the Illini schedule.
Last years team played with a chip on their shoulder every game. Felt like they had some to prove every night out. This team needs to find that again. There is a target on the Illini this year, there wasn't last year. https://t.co/5ch8IWepgj

— Sean Harrington (@smharrington24) November 23, 2021
5
No doubt, Illinois will need to get used to playing with Cockburn again. That might take a few ganes. And remember he no longer has Ayo Dosunmu around to hit him with pass after pass.
The ball didn't move enough Monday. That will be a talking point ahead of Tuesday's game and going forward.
6
One more gripe about the NCAA penalty: It put Illinois at an disadvantage to start the season. We will never know if Illinois would have won at Marquette with Cockburn in the lineup, but it's a fair guess that would have been the case. And that would have carried over to Monday's game against Cincinnati. Potentially.
After the Marquette game, I wrote that it was a chance for Illinois to learn about itself.
Nobody is going to feel sorry for Illinois, which entered the season with dreams of glory. That isn't gone after two losses, but it looks far less likely.
In the coming weeks, the team will need to show resolve it didn't appear to have against the Bearcats.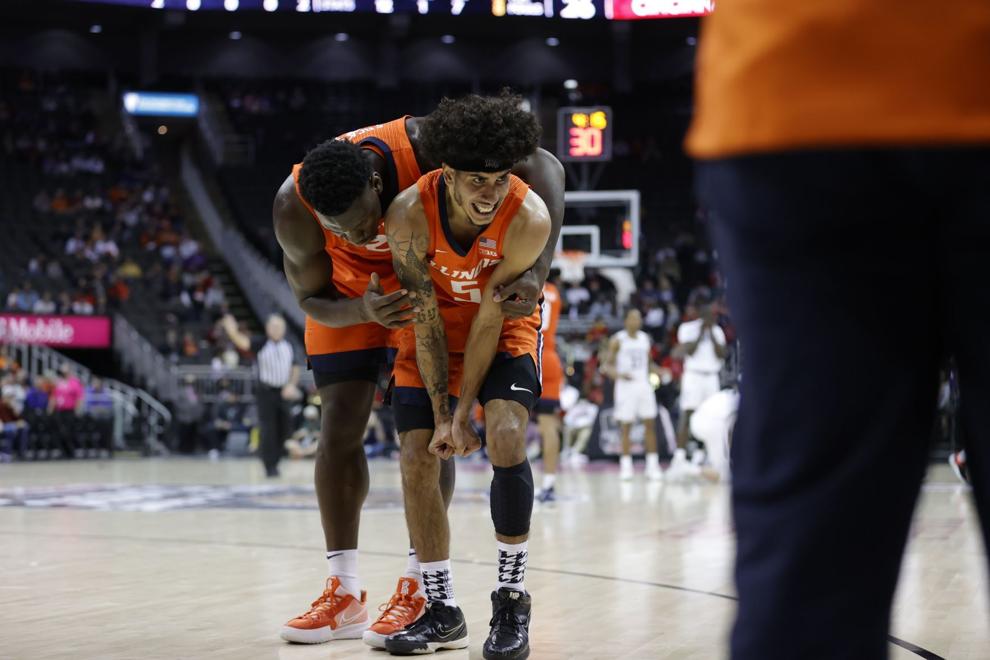 7
On to the point guard, who took a large share of the blame for last Monday's loss at Marquette.
Andre Curbelo is a talented, dynamic player. Who is still very young.
He doesn't intentionally turn the ball over.
Like Cockburn, Curbelo was strong at the start before fading. His missed 8 of 12 shots from the field.
Curbelo can't keep picking up technical fouls. It's great to see him express his feelings, but it shouldn't be strong enough to draw a whistle. Yes, the officials are taking the anti-taunting rules too far. But the players must adapt.
8
I am a big fan of the T-Mobile Center, which used to be the Sprint Center.
Not many of you likely remember Kemper Arena, Kansas City's former basketball building that was home to the Big Eight/Big 12 tournaments. Nothing much to look at. To me, it was the place where the roof collapsed. Fortunately, not during a game. So, T-Mobile is a huge improvement.
Of course, it looks a lot better with more fans inside. Ther sparse crowd at the beginning Monday reminded us neither team was from nearby.
Kansas State and Arkansas drew more fans.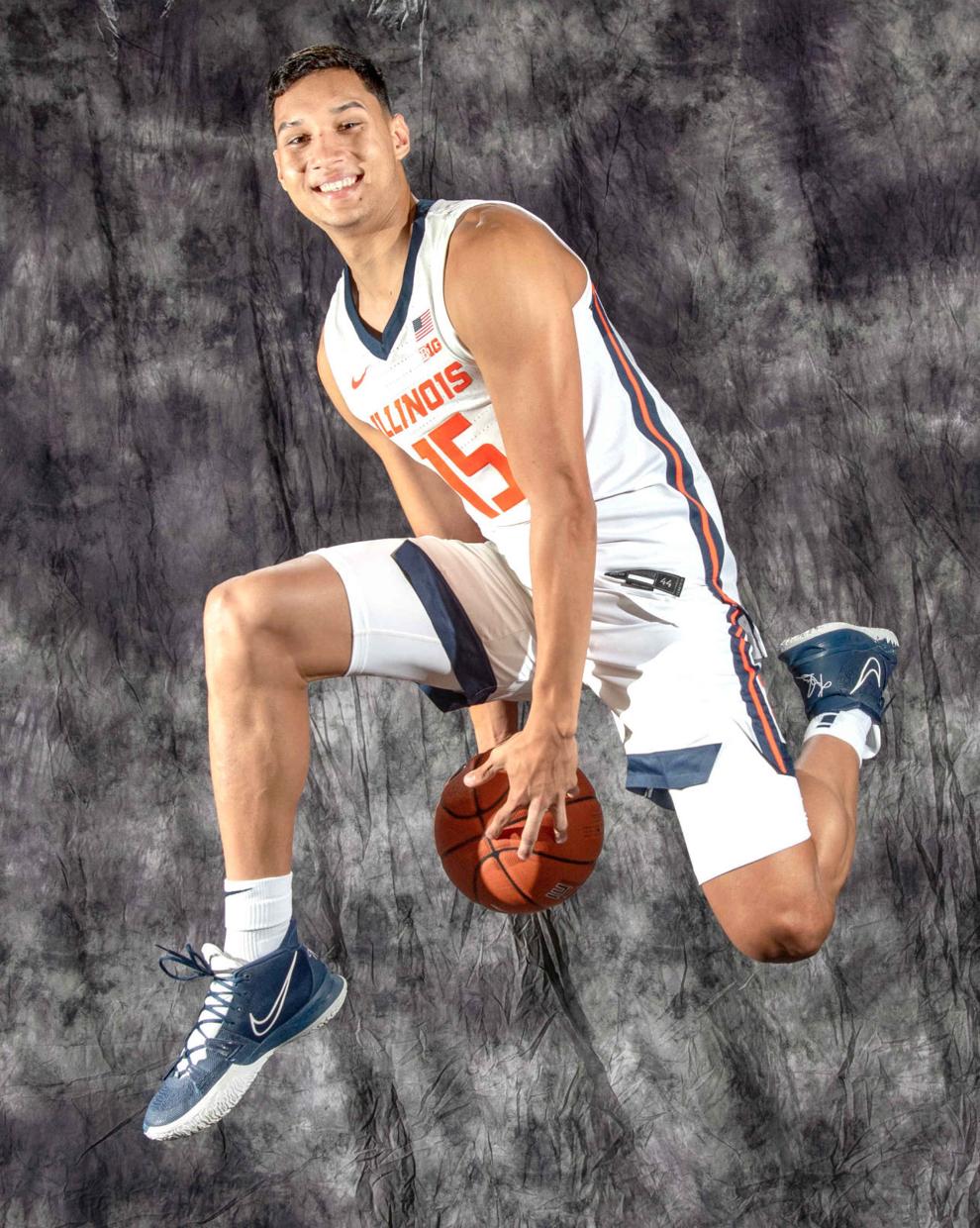 9
My Freshman of the Game honor goes to RJ Melendez, who led the rookies with two points. He hit 1 of 2 from the field and finished second on the team with three rebounds.
It's only November, right?

After coverage wraps from Kansas City, it's the Fastener's Etc. Postgame Show with Evan Conn.

Call 217-356-9397
Text 217-351-5357#Illini

— NewsTalk 1400 & 93.9-FM WDWS (@wdws1400) November 23, 2021
10
Underwood had to call in to join the postgame radio coverage on WDWS. The crowd noise from Arkanas-Kansas State made it necessary.
"We get Kofi back and all of the sudden, we don't rebound," Underwood said. "It just shows the disconnect we have now.
"I'm the most disappointed in the fact that we didn't compete."