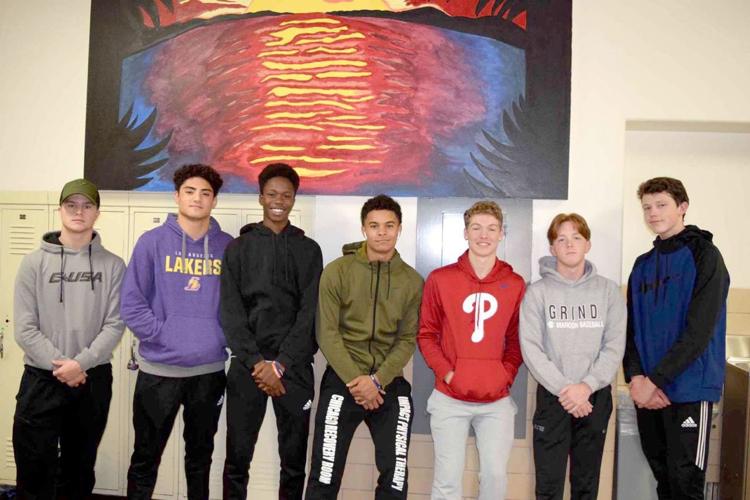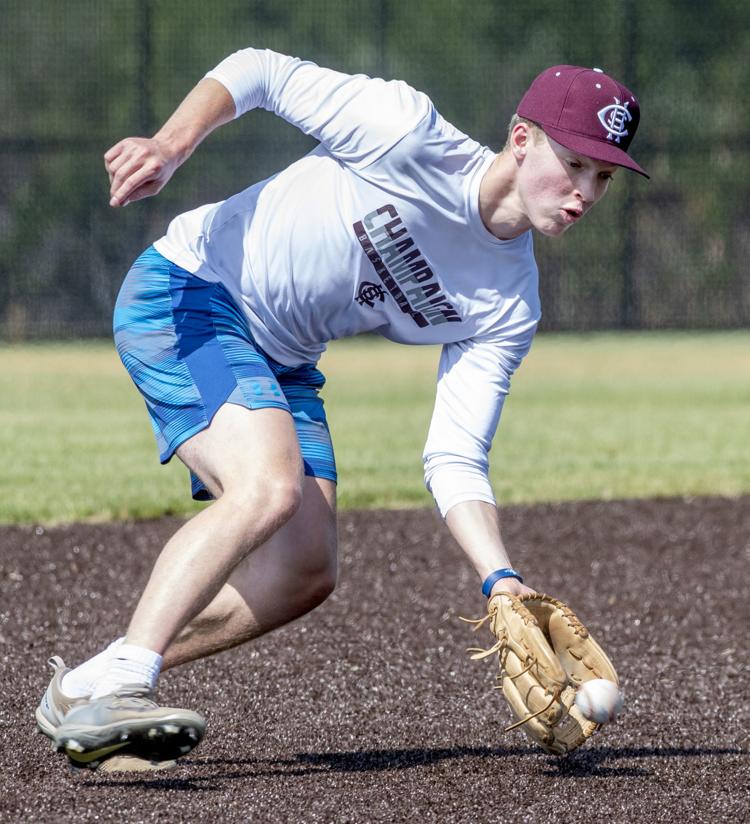 CHAMPAIGN — Caleb Pyrz's mind was racing the day Drew Adams died.
The pair of 2020 Champaign Central graduates — achieving that status less than a week before 18-year-old Drew died in King, Wis., on May 30 when a canoe Drew was riding in capsized on a lake about 75 miles outside of Green Bay — were close friends and competed together on the Maroons' baseball team.
"I just really didn't want him to be another person who passed away too early," Pyrz said. "I wanted his legacy to be honored in a tangible way.
"And so I thought about it for a little bit, I talked about it with these guys, and we came up with the idea to have the scholarship instead."
Pyrz and fellow Central Class of 2020 members Connor Milton, Nik Johnson, Brett Barcus, Chase Vickers and Umar Sallah next year will decide the first recipient of the Drew Adams Memorial Scholarship.
The scholarship will be funded through donations to Champaign Urbana Schools Foundation. Drew's dad, Harold Adams, said the goal is for $1,000 to be awarded to one person each year via the scholarship.
Pyrz, Milton and Johnson all played baseball with Drew at Central, while Vickers and Sallah — along with Milton and Johnson — suited up with Drew in football.
"This is a great way to honor Drew and make sure he is remembered forever," said Milton, an Illinois baseball signee. "Caleb did a great job to have this idea and to get this rolling, and I think that this is just the start of what we're going to do for Drew."
To that point, numerous 2020 Central alums — Pyrz, Milton, Johnson and Sallah among them — were out at Champaign's Spalding Park on Wednesday afternoon to prepare for an upcoming baseball showcase.
They're part of "Team Drew" in a Decatur-based Diamond Sports Promotions tournament, being held July 2-5. T-shirts bearing that name and the No. 1 that Drew's athletic jerseys often sported were being sold through Wednesday night, with proceeds going toward the new scholarship.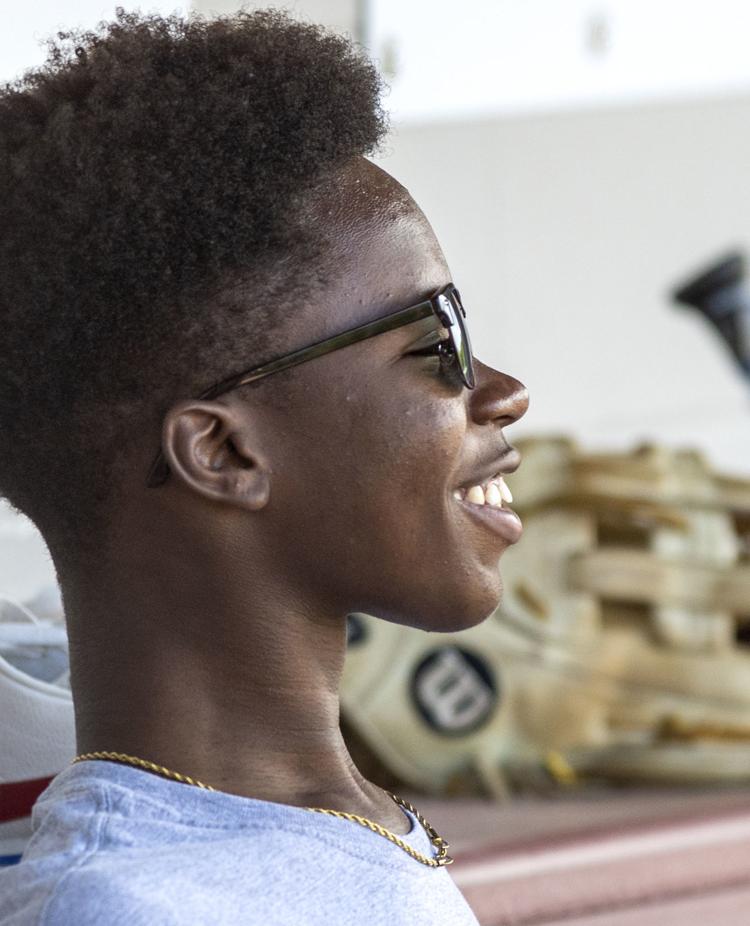 "We all didn't want just for a few weeks people to mourn and then forget," Sallah said. "We wanted (Drew) to leave an imprint on not just our lives but other people's lives, even if they didn't know who he was.
"It's going to be a mission for the rest of our lives to fulfill the idea that Drew's still with us."
Harold and Drew's mother, Prudence Adams, are 100 percent on board with both the scholarship and baseball team.
"We loved it," Prudence said. "We also loved the fact that it was his friends that wanted to set it up, and they want the person who receives these scholarships to be just like Drew and the kind of person that he was."
Once Pyrz and Co. formulated the scholarship idea, they took it to Central principal Joe Williams. He directed them to CUSF, which made Drew's memorial scholarship its sixth such sort of scholarship it operates.
"People are obviously shocked and saddened and want to do something immediately," said Kelly Hill, CUSF's executive director. "He was an outstanding individual and was liked and loved. We're really proud to be part of keeping his legacy alive."
Hill engaged in a Zoom call with the Pyrz-led group of Drew's friends, then had another conversation with Harold and Prudence. From those chats, the entire group best determined how to recognize Drew's memory through a scholarship.
Prudence said it was the friends' idea to hand out the scholarship to someone who best personifies Drew.
"It's someone who has a positive attitude, who really enjoys their life," Prudence said. "Someone who maybe played some sports like he did. Really just someone with his outlook on life — someone who gave to his community, his church. Someone who lives their life to fullest, like Drew did."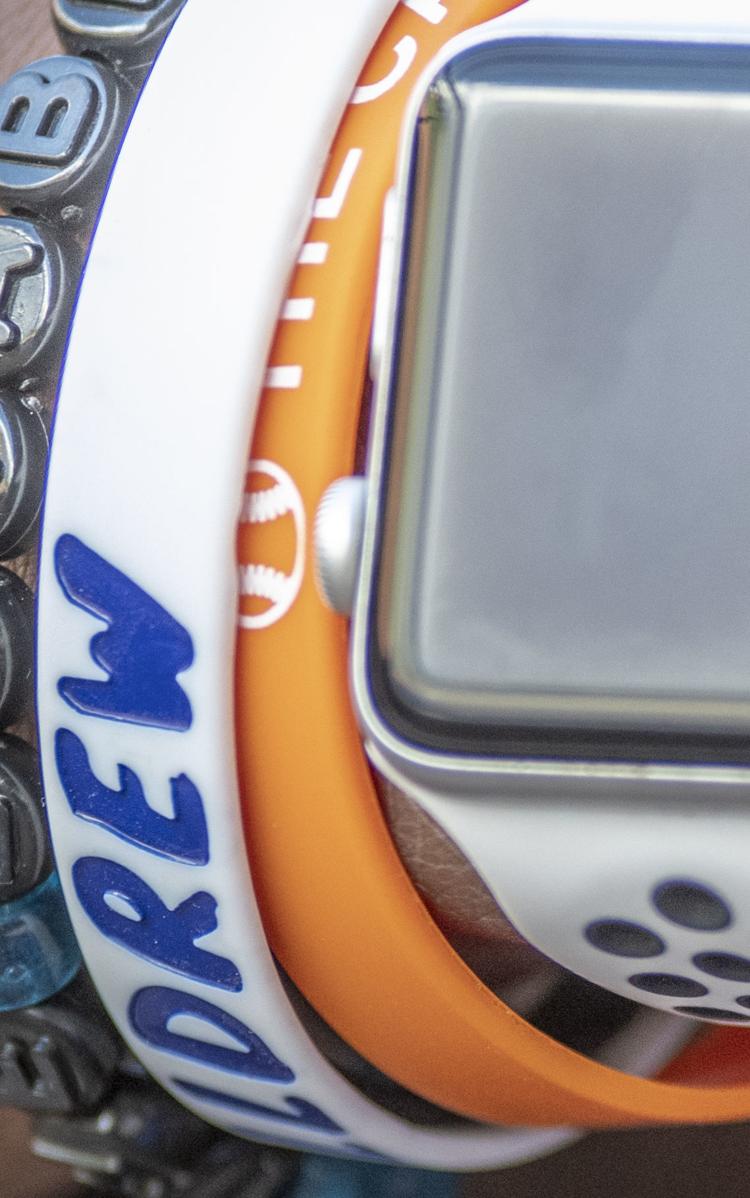 "Dedication, hard work and then compassion toward others," Johnson added. "We want to make sure it goes to someone who approached every single person they meet with no bias or no judgment. Just 100 percent seeing the person for who they are on the inside, because that's what Drew did to everyone he met."
Those who wish to donate to the memorial scholarship fund can visit this website. Once there, click on "Specific Programs," then "Scholarships," then "Student Scholarships and Awards" and then "Drew Adams Memorial Scholarship." Donations also can be mailed to CUSF at PO Box 1166, Champaign, IL, 61824, with "Drew Adams" in the check's memo line.
Specific language pertaining to scholarship application will be drafted in the fall before the first scholarship is awarded in May 2021.
This scholarship pairs with previously established memorials in Drew's name — to the Carle Food Allergy Education Program (Drew had a lifelong peanut allergy) and Champaign's Faith United Methodist Church Appalachian Service Project.
Harold said the family wants to focus more on funding the scholarship at this time, with the other two elements drawing plenty of donations already.
"To me, it just kind of fills my heart with joy," Harold said of the scholarship. "It really makes me proud that Drew had a group of friends like that. ... I'm thrilled to be his dad."
"I'm just really proud of who he was," added Prudence, her voice breaking. "I'm so happy that his friends have done this for him, and it means a lot to us."
Harold also will be in the third base coach's box for the aforementioned Decatur baseball tournament next week. He's resuming coaching many of the boys he led from age 5 or 6 up until they reached high school.
"It's a summer league game," Harold said, "so I can't screw it up too bad."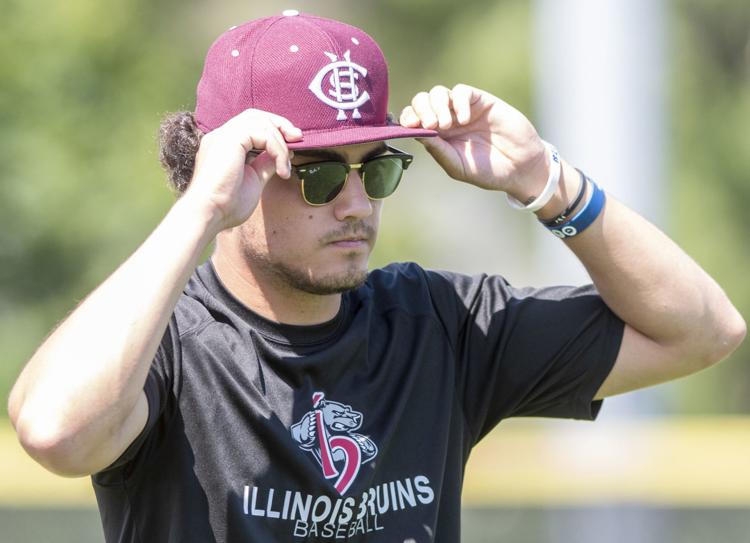 Central baseball coach John Staab also is on the all-Class of 2020 team's staff, getting one last chance to oversee many of the outgoing seniors he didn't get much of a chance to work with during a recent IHSA campaign shortened by the COVID-19 pandemic.
"It would've been emotional probably enough with just the COVID, and now you throw Drew on top of it," Staab said. "Hopefully we can bring a little bit of light and fun and some closure one last time."
Johnson confirmed the emotions will be there when the boys hit the diamond next week. He said he's played on the same summer league team as Drew since the two were 9 years old.
"It's going to be a little different," Johnson said.
Despite the heartbreak, some positivity will shine through. Just like Drew would have wanted.
"(Drew) played a lot of sports, but he really enjoyed baseball," Pyrz said, "and to have his dad here and the whole family surrounding us, that's kind of how we all got to meet Drew at the beginning.
"It's really special to take the field one last time with his name on our back — just play for him."