CHAT RECAP: On assistant coaches, Giorgi's future and surprisingly tall beat writers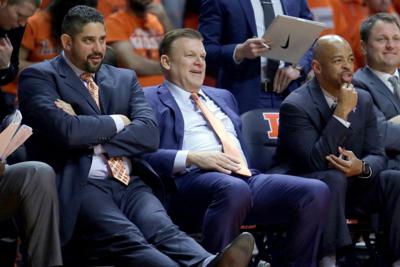 After a one-week hiatus for our weekly chat (low numbers honestly dictating such), we're back! Still, it's not going to be a long chat. Hopefully as Illinois basketball spins into high gear in a few weeks the chat will return to form. I also understand the new format has probably changed things a bit. 
Anyway, I've got some basketball questions to answer so let's get to it.
Regarding the Jamal Walker/Stephen Gentry thing, isn't there a limit to the number of coaches a team can have? They obviously added the one without putting the other on IR or waiving him or anything. -- Tom in San Diego
A basketball team can only have three assistant coaches. Those would be the guys that can go out and recruit and also coach during the game. So for Illinois, that's now Orlando Antigua, Chin Coleman and Stephen Gentry.
The total size of the staff can be whatever the athletic department is willing to pay for. When it comes to Brad Underwood's staff that now means two assistants to the head coach (Geoff Alexander and Jamall Walker), a director of operations (Joey Biggs), a video coordinator (Zach Hamer), a strength and conditioning coach (Adam Fletcher), an athletic trainer (Paul Schmidt), a director of creative media (Kelsea Garthoff) and an office administrator (Nicole Anderson).
Fletcher and Schmidt technically fall under strength and conditioning and sports medicine, respectively, but are basically permanently assigned to men's basketball. That's the only sport they cover.
Giorgi had a breakout freshman year. I recently heard talk about him potentially playing one more year after this year (three total). Is GB really a first round potential talent or would he leave school early to play pro ball in Europe? -- Craig V.
Right now Giorgi Bezhanishvili's pro basketball future probably lies in Europe. I actually spoke with Sports Illustrated's Jeremy Woo (who covers the NBA and the draft) this summer about Illinois' draft prospects. Here's what he had to say about Bezhanishvili: "I liked watching (Giorgi) Bezhanishvili last year. I don't think he's an NBA player, but I enjoyed watching him. He plays hard, and I appreciate his passion."
Now, should Bezhanishvili show in the next season or two that he's a legitimate stretch 4 then I think his pro potential increases. Being a shooter along with his strong passing ability and post moves is a nice mix. Of course, he's also got to rebound better, too. The one thing that might hurt him the most, though, in terms of NBA potential is his age since he's going to turn 21 this November.
I was shocked listening to the podcast to hear Jim say that you're 6'4". For some reason, I had you pictured as just average height (for normal people, not basketball players). Have you ever dunked on a regulation rim? -- T. Caruso
First of all, thanks for listening to the podcast. For other readers, new episodes of "Inside Illini Basketball" are available every Monday here at
IlliniHQ.com
and also on
Apple Podcasts
,
Stitcher
and
Podbean
.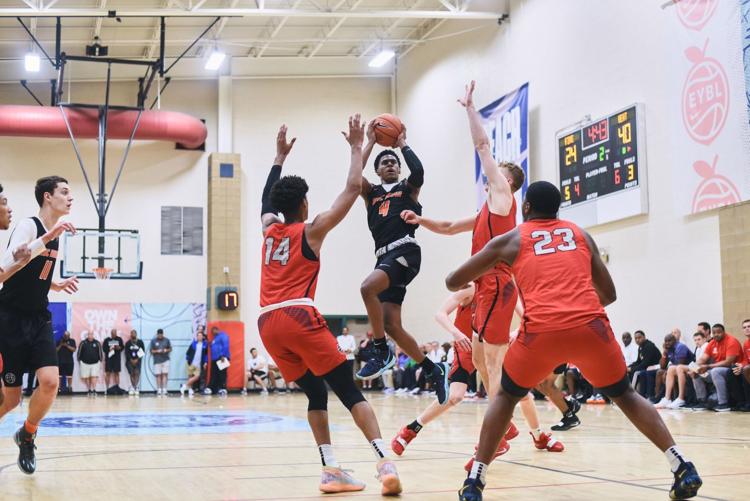 And, yeah, I am 6-foot-4. I was the tallest Illinois beat writer for a couple years, but if I'm being honest with myself Joey Wagner from the Decatur Herald & Review is just a bit taller than I am. 
When it comes to dunking on a regulation rim, well, I wish I could say I have. It's kind of a dream goal. But I was in high school the last time I played competitive basketball and was maybe 6-foot at the time. I grew four inches in four months during my freshman year at Eastern Illinois. Take the current 6-4 me and give me my high school athleticism, and I would 100 percent me dunking on everyone.