CHAT RECAP: On recruiting, the coming season and beat writer kicks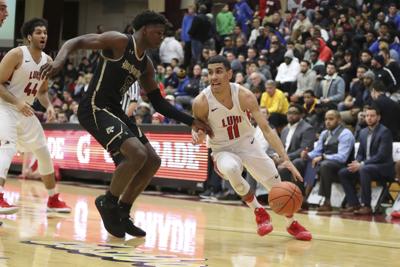 Good afternoon everybody. I'm back in Champaign (at least temporarily) after spending essentially all day Wednesday covering Big Ten Media Day in Rosemont. You'll find the fruits of those particular labors attached here to the chat.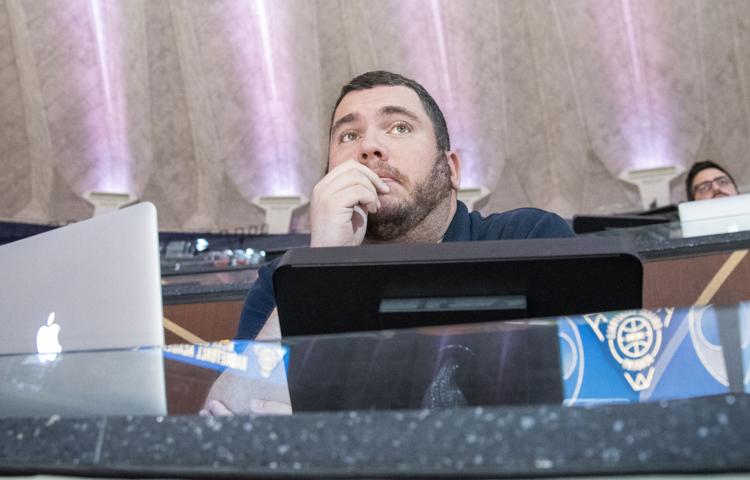 I'm headed back north this weekend to cover Illinois football at Minnesota. But, per usual, this is a basketball-centric chat. So let's jump right in.
Hey Scott,
Big push for Andre Curbelo. Do you read anything into that concerning Adam Miller (i.e. he gone!)? Normally, a Samson Ruzhentsev canceled visit means he's dropped the Illini. Also, what's your thoughts on all these recruits putting the Illini in their top 5 but not committing? Pro or con? Lastly, I can't help my self but to mention these NCAA infraction probes, I read that the Kansas Selfies have no concerns at all. Business as usual. -- Sam B.
Lots of questions from Sam this week, which is just fine by me. Illinois' push for Andre Curbelo isn't a negative when it comes to Adam Miller. The Illini want to add two guards in the 2020 class. Curbelo is a pure point guard (who can also score). Miller is a scoring guard (who can also run the point). It's basically the same situation Miller has played in at Morgan Park/Mac Irvin Fire with Marcus Watson running the point.
I'd have to say that a canceled Samson Ruzhentsev visit does, in fact, mean he's off the board for Illinois. It makes sense if you consider the Illini added a pair of wings this offseason in Austin Hutcherson and Jacob Grandison that will sit out and then basically be the wing additions to the 2020 class.
I honestly don't read a whole lot into top 5s or 7s or 9s or 13s (of which all I've seen). Under Brad Underwood, Illinois has offered a slew of players in each class. The odds are high the Illini will then wind up in some top lists, but scholarships are a finite number. Not going to get 55 guys signed, and there's honestly not telling which avenue Underwood will explore next to fill out his roster. He's tapped into about every potential source of players so far.
There's really no telling what will happen to Kansas after the NCAA allegations levied against the Jayhawks, but Georgia Tech just got pretty well hammered for doing (allegedly) less. I don't know that Kansas will escape this unscathed.
If Brad Underwood were to choose a theme song for the upcoming season, based upon what you heard yesterday, what would it be? I think it's "Winds of Change" from the Scorpions. -- Craig V.
If Brad Underwood was picking the song? He'd probably go with some classic rock. At least that's my take on his musical leanings. So maybe it is the Scorpions. To modernize that a little bit, I think you have to go with something that illustrates just how hype the fan base (and this team) is on the potential this season. As I simply feed into that growing feeling, I think everyone would be pleased by "Big Rings" by Drake & Future.
That's based on hype. Now the Illini have to back it up on the court.
Is Benjamin Bosmans-Verdonk still slated to play this season? -- Rick S.
The last update I got on the freshman out of Belgium was last last week, and the next step for him was another MRI. The results of that would determine when Bosmans-Verdonk would get back on the court. Because, yes, Illinois expects him to play this year. I don't ask Brad Underwood about BBV every time I see him, but I will during Illinois' media day next week.
Long-time listener, first-time caller. How does it feel to have the best shoe game of any reporters on the #Illini beat? -- Isaac T.
Honestly, it feels pretty good. Now, this isn't a title I've given myself. It's been bestowed upon me, and it hasn't been reaffirmed by just other media members. Nebraska guard Cam Mack complimented me on my shoes twice yesterday at Big Ten Media Day, so I must be doing something right. 
I'm wearing the same shoes again today. In case you're interested, they're a size 14 white Air Force 1 '07 LV8 with purple/pink gradient accents. (Insert fire emoji)