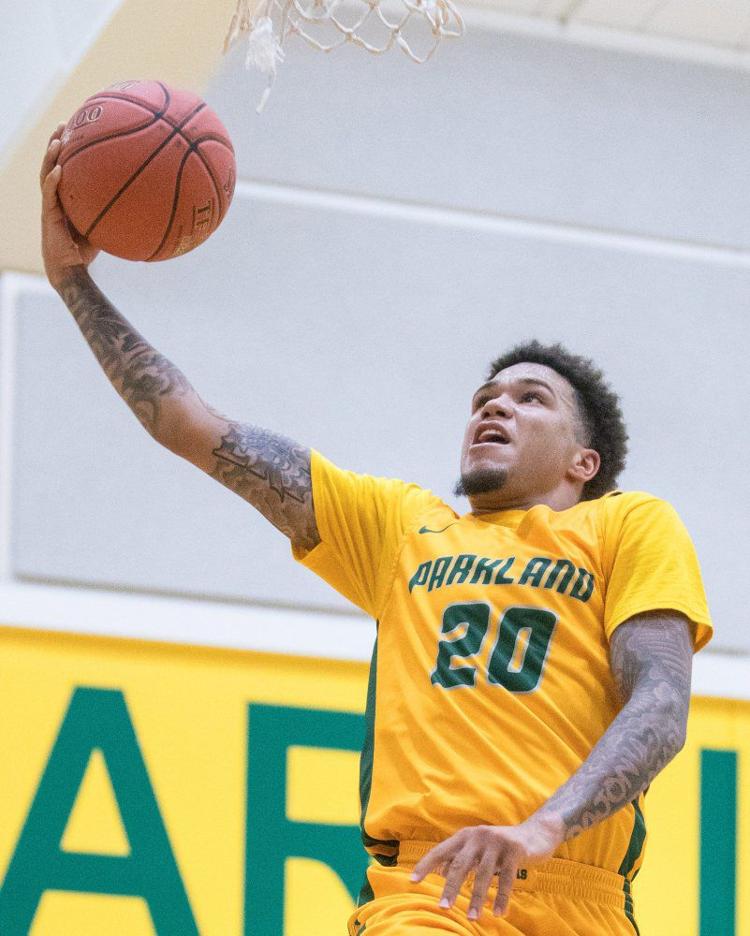 Men's preview
DACC (10-9) at No. 14 Parkland (16-4), 7:30 p.m., Wednesday
Scoring balance is key for Parkland. Coach Anthony Figueroa's Cobras have four sophomores averaging double figures, led by 6-foot-5 guard Carter Jeffries. The native of Niles, Mich., averages 16.1 points, followed by 6-4 wing Bruno Williams Jr. (14.2 points, team-best 6.7 rebounds), 6-3 guard Charles Campbell Jr. (11.2 points) and 6-8 center Joey Saracco (11.2 points). Guard Armon Brummett, a Decatur native who played at Bradley last season, leads the Jaguars by averaging 16 points.
Local products are playing key roles for both teams. Sophomore guard Tommy Makabu, a Centennial graduate, averages 7.4 points and a team-high 3.4 assists for Parkland. Sophomore guard Bailey Dee, a Champaign Central product, is third at DACC in scoring at 10.6 points. Daylen Davis-Williams, a Danville graduate, averages 6.9 points and 4.2 rebounds for the Jaguars.
Expect a high-scoring game. Parkland is averaging 78.3 points and has hit at least 80 points in 11 different games this season. DACC, meanwhile, averages 75.6 points. During a recent six-game win streak that was snapped Saturday with a loss at John Wood, the Jaguars topped 80 points in four different games.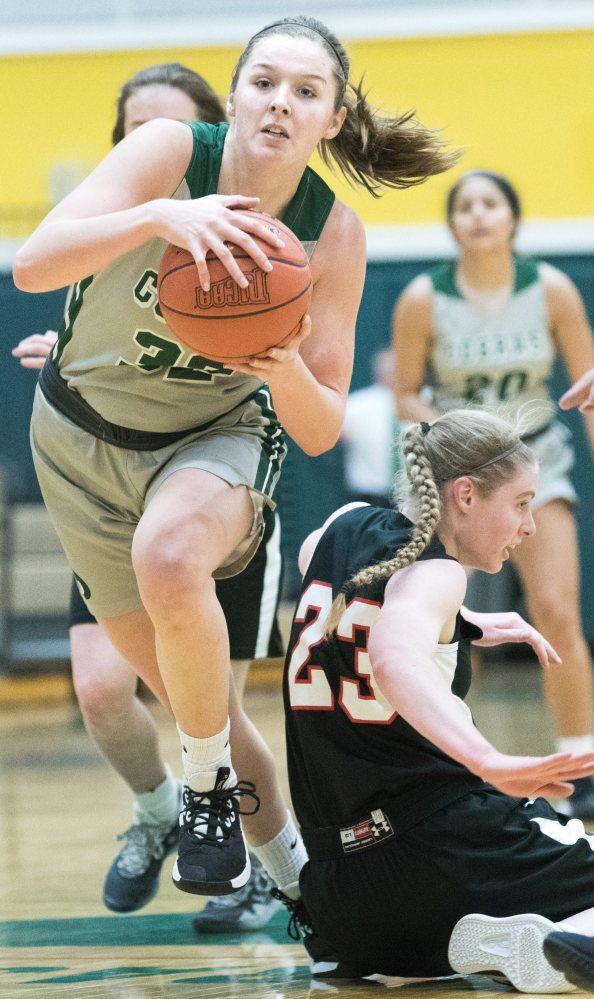 Women's preview
DACC (4-10) at Parkland (18-3), 5:30 p.m., Wednesday
Danville Area, which is riding a three-game losing streak, will need to stifle Parkland sophomore Emily Meinert if it wants to leave Champaign with an upset win. Meinert, a 6-foot native of Galesburg, is averaging a double-double with 16.1 points and 11.3 rebounds for the Cobras.
Five former area standouts are on Parkland's roster. Freshman guard Peyton Crowe and freshman forward Bree Trimble, both St. Joseph-Ogden graduates, are second and fourth, respectively in scoring for the Cobras. Crowe has started all 21 games and averages 10.1 points, while Trimble checks in at 9.2 points and 4.1 rebounds. Sophomore forward Cassie Russo (Tuscola) averages 8.5 points and 6.5 rebounds while starting all 21 games for Parkland. Sophomore center Alex Specht (Blue Ridge) and freshman forward Kiersten Price-Wilson (Tri-County) also contribute for Parkland.
Freshman forward Jasman Severado (Westville) averages 4.6 points for DACC, the best scoring mark among four area players the Jaguars have. Feshman forward Hunter Edwards(Bismarck-Henning/Rossville-Alvin), sophomore wing Anaiya Robinson (Danville) and sophomore center Aria Johnson (Danville) also chip in for DACC.