Decision day: Where will Nesbitt land?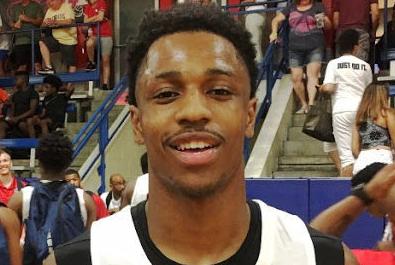 Jordan Nesbitt will celebrate his birthday by choosing from one of Illinois, Memphis and Saint Louis at 2 p.m. Thursday. Landing the 6-foot-6, 205-pound four-star wing would be notable for all three. Beat writer Scott Richey breaks down Nesbitt's fit at each of his final three possible destinations:
Illinois
The sales pitch is a simple one for the Illini to Nesbitt. As in, see everything Ayo Dosunmu has done? That could be you. They're not the same player, of course. Dosunmu has a bit more "lead guard" in him than Nesbitt, but they're both a legitimate playmaker and scorer with the ball in their hands.
Illinois coach Brad Underwood and Co. saw Nesbitt at his best last November when he dropped 37 points going head-to-head with five-star guard Jalen Green in St. Louis Christian Academy's loss to Prolific Prep in Champaign. Nesbitt got to see the Illini at their peak, too, during a March 1 unofficial visit. State Farm Center was sold out, and Illinois topped rival Indiana in a one-point game.
While the Illini already have a wing commit in the 2021 class, Nesbitt could easily play alongside four-star guard Luke Goode. The St. Louis product would be the slasher to the shooter out of Fort Wayne, Ind.
Memphis
Penny Hardaway has made a late play for Nesbitt, with the Memphis coach not offering a scholarship until early August. That's the type of recruitment the Tigers can now pull off, however, with a four-time NBA All-star and former Memphis All-American at the helm. Hardaway signed three five-star recruits and five four-star recruits combined in the 2019 and 2020 classes, with James Wiseman and Precious Achiuwa both likely NBA lottery picks come November. The Tigers are also on the board in 2021 with four-star forwards Josh Minott and John Camden.
The Memphis backcourt wouldn't be uncrowded, though. Even in the 2021-22 season. There's a chance Landers Nolley II might be gone to the draft, but Nesbitt would still have to contend with the likes of Boogie Ellis, Damion Baugh and Lester Quinones. What helps, of course, is Hardaway's penchant — at least so far — for regularly utilizing a nine-man rotation and playing a lot of guards.
Saint Louis
The pitch from Saint Louis coach Travis Ford is equally as straightforward as Underwood and the Illini's. Instead of Dosunmu, the Billikens can simply point to all that Jordan Goodwin has accomplished in his first three seasons. The 2016 News-Gazette All-State Player of the Year out of Belleville Althoff stayed close to home and immediately had the ball in his hands as a freshman at Saint Louis.
Goodwin blossomed last season for a 23-8 team. The physical 6-3 guard set career-highs in scoring (15.5 ppg), rebounds (10.4 rpg) and steals (2.1 spg) and did so with a career-high usage rate, too. Of note, Goodwin's graduation will coincide with Nesbitt's arrival should he pick the Billikens.
Sticking close to home is clearly some sort of priority for Nesbitt, with Champaign less than three hours away and Memphis just four. He couldn't get any closer than Saint Louis, though, with the Billikens' campus only 1 mile from St. Louis Christian Academy.
Scott Richey is a reporter covering college basketball at The News-Gazette. His email is srichey@news-gazette.com, and you can follow him on Twitter (@srrichey).