Good Morning, Illini Nation: A 2026 offer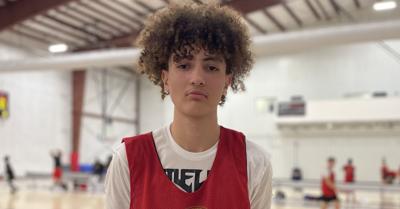 Welcome to "Good Morning, Illini Nation," your daily dose of college basketball news from Illini beat writer and AP Top 25 voter Scott Richey. He'll offer up insights every morning on Brad Underwood's team:
Brad Underwood hiring former Illinois guard Chester Frazier as an assistant coach has given the Illini a recruiting foothold in the talent-rich DMV. It's already led to signing four-star guard Jayden Epps (Virginia) and getting a commitment from four-star forward Amani Hansberry (Maryland).
The latest DMV recruiting news for Illinois came Sunday evening with an offer to Class of 2026 prospect Adam Oumiddoch. The 6-foot-6 guard out of Springfield, Va., will play his freshman season this year at Bishop O'Connell High School in nearby Arlington, Va.
The Illinois offer isn't the first for Oumiddoch. Bryant got in first in June, which really isn't all that surprising given Bulldogs coach Jared Grasso's aggressive recruiting style. The offer for Oumiddoch also isn't the first for Illinois in the Class of 2026. The Illini were among the first to offer 6-6 Bergen Catholic (N.J.) guard Chidi Nwigwe in July.
Scott Richey is a reporter covering college basketball at The News-Gazette. His email is srichey@news-gazette.com, and you can follow him on Twitter (@srrichey).