Good Morning, Illini Nation: A name to know?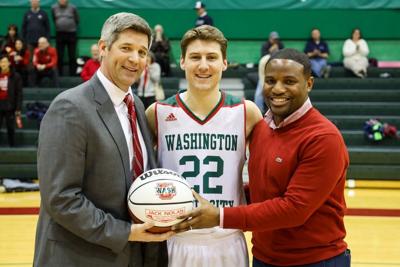 Welcome to "Good Morning, Illini Nation," your daily dose of college basketball news from Illini beat writer and AP Top 25 voter Scott Richey. He'll offer up insights every morning on Brad Underwood's team:
In a world where there's no such thing as too many guards apparently, Illinois at least has some interest in another one available for the 2021-22. Mind you, that's after Trent Frazier and Da'Monte Williams announced they were returning for their "super senior" season, Alfonso Plummer transferred in from Utah and Brandin Podziemski was signed in the Class of 2021.
I believe the proper internet exclamation is ... MOAR!
Nolan has now also heard from Illinois, St. John's, Furman, Hartford, Radford, Denver, Eastern Illinois, among others.He has picked up a handful of mid-major offers so far. https://t.co/ak2T7HP2CI

— jake lieberman (@jakelieberman2) April 26, 2021
So who exactly is Jack Nolan? And why does he reportedly have the strangest collection of teams interested in him? It's not every day Illinois and Iowa are grouped with Denver and Drexel.
Nolan would have played his senior season at Washington University in St. Louis in 2020-21 had the Bears' season actually happened. It didn't. The pandemic got in the way.
Nolan, a Downers Grove native and Benet Academy grad, instead hasn't played since 2019-20 when he was a Division III Third Team All-American. The 6-foot-1, 170-pound guard averaged 18.5 points, 2.7 rebounds and 2.3 assists that season and shot 47.5 percent overall, 40.1 percent from three-point range and 88.7 percent at the free throw line.
Now, will Nolan actually wind up in Champaign? Odds are rather against that most likely. Illinois has more pressing needs when it comes to utilizing its one (maybe two) open scholarships. Like its frontcourt. Especially if Kofi Cockburn doesn't return. But the varied interest in Nolan simply illustrates coaches will look anywhere and everywhere to put a roster together.