Good Morning, Illini Nation: A pair of wild cards
Welcome to "Good Morning, Illini Nation," your daily dose of college basketball news from Illini beat writer and AP Top 25 voter Scott Richey. He'll offer up insights every morning on Brad Underwood's team: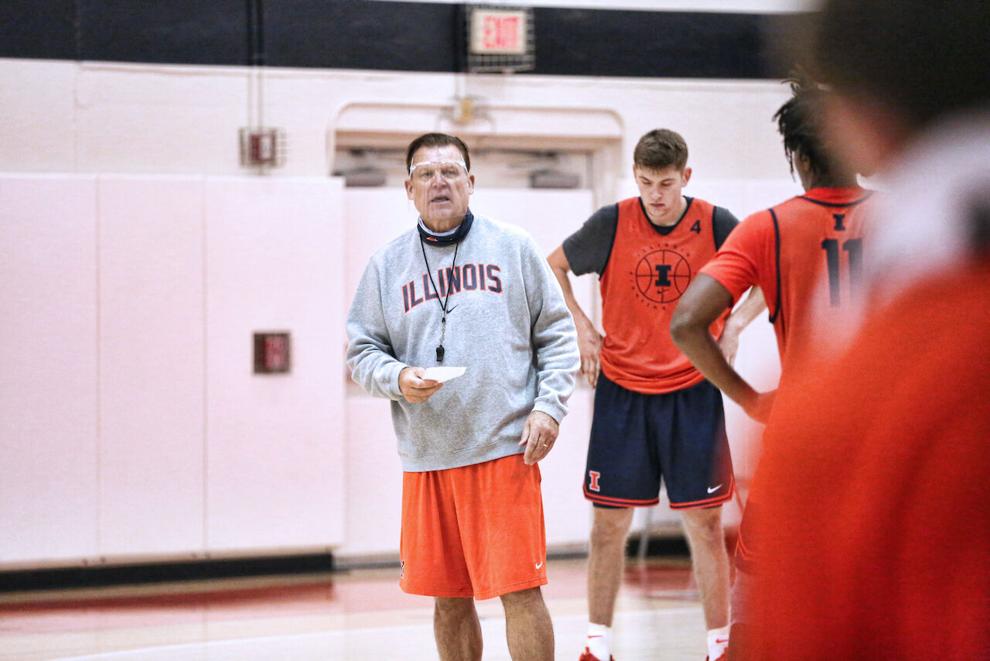 Deon Thomas is confident Illinois can put together another special season in 2021-22. The Illini's all-time leading scorer and Hall of Famer turned radio analyst points to what should be a deep team — particularly in the backcourt and on the wing — as a reason to optimistic about next year. 
That includes two players that haven't gotten a chance to show what they can do on the court. Thomas is high on both Benjamin Bosmans-Verdonk and Austin Hutcherson heading into 2021-22. 
Foot and leg injuries the previous two offseasons set Bosmans-Verdonk back during crucial developmental periods. He never really got healthy during his freshman season and redshirted, and by the time he got healthy last season the rotation was already set for a top 10 team.
"What a lot of people didn't recognize since he's been hurt a lot, Benjamin Verdonk, that kid can play," Thomas said. "He's going to give us another skilled stretch 4 that's going to be really productive for us."
Hutcherson also sat out the 2019-20 season after transferring from Division III Wesleyan University (Conn.), and a back injury cost him the entire 2020-21 season. Based on videos he's shared on Twitter, Hutcherson appears healthy and ready to make his Illinois debut.
⏳🙏🏽... pic.twitter.com/SgxGkU6Pli

— Austin Hutcherson (@ahutch_22) June 5, 2021
"I can't wait, and I think everybody else has been waiting on the emergence of Austin Hutcherson," Thomas said. "I remember the first time I watched the kid in practice and I asked, 'Who is this kid?' He brings some size and athleticism from that wing position we just haven't had in a really long time at a legit 6-7."