Good Morning, Illini Nation: A summer change for the better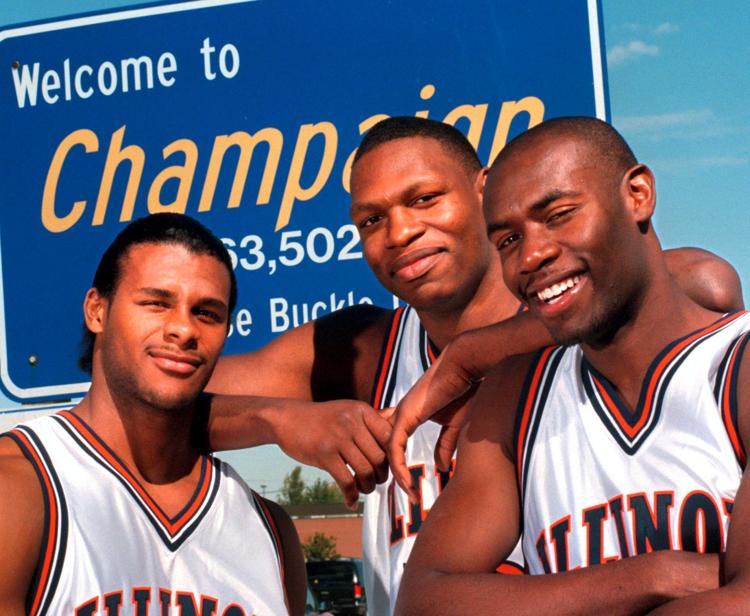 Feedback on the new June evaluation periods was mostly positive.
Illinois coach Brad Underwood appreciated the opportunity to see recruits in a different environment with their high school team where roles are more defined. High school coaches in the state saw the benefit for their players — particularly those not on a lot of college radars even if they should be — simply getting a greater chance to be seen.
TF North's Darrell Reed a 6-6 blue collar big who has been extremely active for Y&R 16s today. Rebounds, defends, keeps balls alive, runs floor, competes.

— Joe Henricksen (@joehoopsreport) July 7, 2019
The top two events in Illinois last month were the annual Riverside-Brookfield Shootout and a similar tournament hosted by Ridgewood. City/Suburban Hoops Report editor and publisher Joe Henricksen was at both. Count the long-time basketball writer as fan of the recruiting calendar change.
"I personally love it," Henricksen said. "I think it gives an opportunity for some of the college coaches to see a little bit more. I get to see them with their high school teams so much, and it's a nice blend between AAU and high school.
"It's a benefit to them to see them more in their comfort zone playing some of their more natural positions sometimes or even some of these kids sitting on loaded AAU benches and playing anywhere from 8-10 minutes a game to now playing full-time and being the guy and being able to showcase more of what they're able to do."
Y&R and Fundamental U in a back-and-forth game at Summer Challenge. Batavia's Jayden Johnson red-hot with five early threes, Westinghouse's Devin Davis with a trio of threes.

— Joe Henricksen (@joehoopsreport) July 7, 2019
While Henricksen liked the new live high school events, that didn't lessen what he felt about evaluating prospects on the various AAU circuits as well. The latter can be more competitive in terms of a typically higher level of competition across the board.
"It's almost a must to evaluate them and see them in both settings," Henricksen said. "My opinion has changed. It used to be where I was 60-40, 70-30, I prefre high school over AAU. That's sort of swapped and flipped. Now it's 60-40 AAU, but that 40, to me, is so critical because it's such a different setting and environment.
"To take it another step further, I really love evaluating them during their high school season, particularly in big moments at holiday tournaments or in postseason games. When the stakes are high, it brings out the best. There's crowds involved. All of that comes into it. You really need to see them play in all these different settings."
This month will provide those alternative evaluation settings. College coaches have another evaluation period starting Wednesday — with Peach Jam in North Augusta, S.C., the preeminent event — and another from July 23-28 in the NCAA youth development camps (including one at Illinois).