Good Morning, Illini Nation: All eyes on DJ Steward (now with a Duke offer)
Welcome to "Good Morning, Illini Nation," your daily dose of college basketball news from Illini beat writer and AP Top 25 voter Scott Richey. He'll offer up insights every morning until practice tips off.
MORE: Click here to reach our beat writer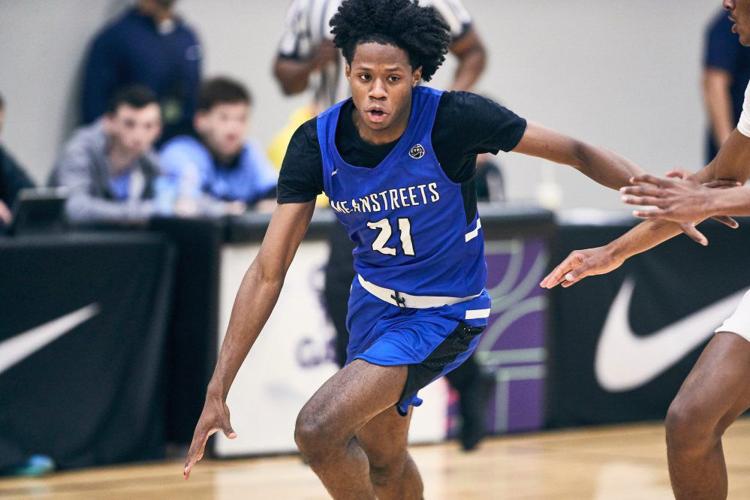 UPDATE:
On Saturday morning, DJ Steward went to Twitter to announce that he had received a scholarship offer from Duke.
Very Blessed and grateful to have received an offer from Coach K and Duke University! #Thebrotherhood👀🔵 pic.twitter.com/iAvs07L3iv

— DJ Steward (@swipasnipa) July 13, 2019
***
It's not like DJ Steward just all of a sudden appeared this spring and summer as a legitimate top 30 prospect. He made a splash as a freshman at Fenwick, averaging 15.1 points for the Class 3A state runners-up. Steward's play at the state tournament really put him on the map. After scoring 23 points in a semifinal win against Bloomington, he was a perfect 10 of 10 from the field and scored 26 points in the championship game while dueling then Morgan Park freshman Nimari Burnett in the Mustangs' eventual overtime victory.
Steward was just as impressive in his final season Fenwick as a sophomore averaging 18.4 points, five rebounds, three assists and two steals. Last season at Whitney Young he was a News-Gazette All-State First Team pick after putting up 24.3 points and 3.2 assists per game.
Illinois was the second high major program to offer Steward nearly two years ago after UAB, DePaul and Illinois State came in first. He's up to 20 high major offers now, but 11 of them didn't come until the last three months.
"What's interesting about Steward is for two or three years, I can't figure out why he was overlooked — particularly nationally," City/Suburban Hoops Report editor and publisher Joe Henricksen said. "Here's a kid who had one of the most productive freshman seasons in high school basketball at Fenwick since John Scheyer at Glenbrook North. He's been continuously ranked among the top two players in his class. He had a sensational junior year at Whitney Young, and yet, the national rankings didn't match up with it nor the interest, either, of the high-major programs."
Steward has just now started to get on various campuses for visits. That included his first unofficial visit to Illinois at the end of June before July — all evaluation or dead periods — started.
"It's starting to percolate with him," Henricksen said. "He hasn't been on a ton of campuses, so he's still in the feeling-out process, but it was to Illinois' advantages to be involved very early and to offer pretty early. It's really heating up. There's so many guys trying to get involved now. He's going to have to do a lot of work between now and August trying to shrink that number to accommodate him and get him back on campuses for some official visits. I would be surprised if anything ended quick with that one."