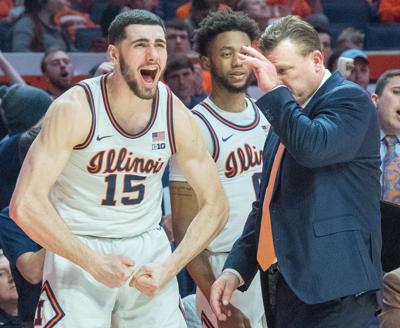 Welcome to "Good Morning, Illini Nation," your daily dose of college basketball news from Illini beat writer and AP Top 25 voter Scott Richey. He'll offer up insights every morning on Brad Underwood's team: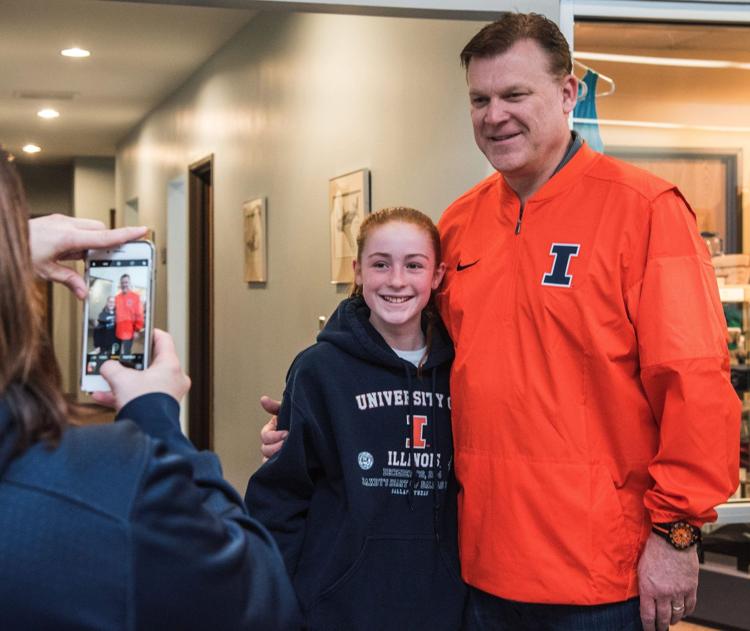 College basketball rosters are (probably, mostly) set for the 2020-21 season now that the NCAA-mandated deadline has passed for NBA draft early entrants to decide their future. The "in or out" moment has come and gone, and some college basketball teams — see Illinois — are in a markedly better place than they might have expected to be.
The next obvious step with games still at least three months from being played (and likely longer) is an updated look at a projected 2021 NCAA tournament field. Joe Lunardi obliged, with a Monday bracketology update for ESPN. 
First of all, Lunardi has Illinois in the 2021 NCAA tournament field. That much, of course, is kind of a given. Where Lunadi had the Illini slotted, though, might be the point up for debate since he had Brad Underwood's squad slotted in as a No. 4 seed in the West.
That seeding — with an opening round matchup with Georgia State — could see Illinois face Louisville in the second round and then top-seeded Gonzaga in the Sweet 16. 
Here's what Lunardi had to say about Illinois in a broader Big Ten sense: "Let's not overreact in anointing the Big Ten as the top conference for 2020-21. Key returnees at Iowa (Luka Garza) and Illinois (Ayo Dosunmu and Kofi Cockburn) have sent shockwaves throughout the country. The Hawkeyes and Illini join Wisconsin, Sparty and Ohio State as potential top four seeds next March, but the Big 12 has just as many in that range. The fivesome of Baylor, Kansas, West Virginia, Texas Tech and Texas is just as formidable as the first five from the Big Ten."