Good Morning, Illini Nation: Another '22 frontcourt option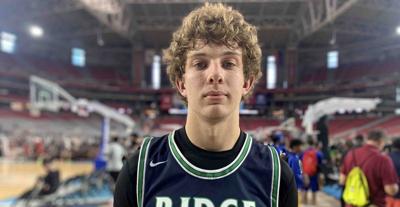 Welcome to "Good Morning, Illini Nation," your daily dose of college basketball news from Illini beat writer and AP Top 25 voter Scott Richey. He'll offer up insights every morning on Brad Underwood's team: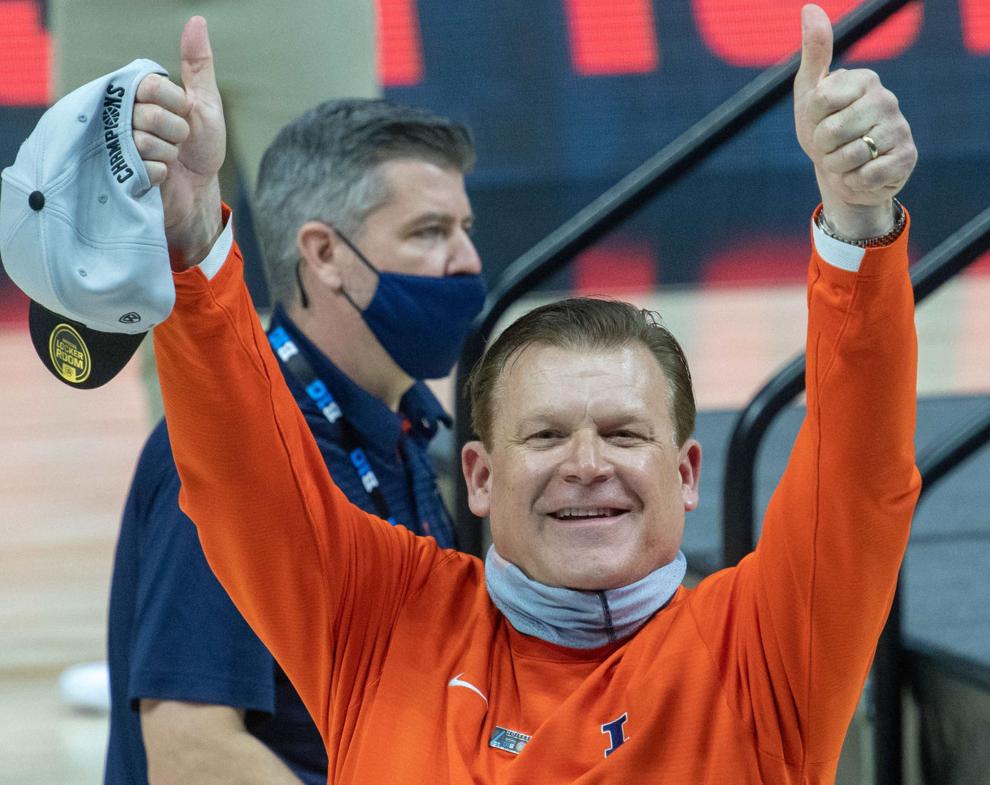 Three guard commitments in the Class of 2022 only shifts Illinois' recruiting focus toward some frontcourt help even more. It was always a priority. Now, with Reggie Bass, Sencire Harris and Jayden Epps on board, the Illini coaches can really hone in on the bigs they've targeted in the class.
Or add another name to the board. Like Zach Keller. The 6-foot-10, 220-pound forward/center out of ThunderRidge (Colo.) is ranked as a four-star recruit and No. 78 overall prospect — and as a power forward — by 247Sports. Rivals has him as a center and a three-star prospect ranked No. 118 overall.
Keller's 247Sports ranking is new. That's where he debuted earlier this summer after being previously unranked. Here's what a pair of 247Sports analysts had to say about him ...
Dushawn London: Keller plays with a high motor, and can play inside out using his size really effectively. Keller is also very effective on the pick and roll, and can play inside out making him very valuable and useful right away at the next level.
Eric Bossi: "He can shoot the three, is a bouncy finisher at the rim and has a great body to build on in a college weight room."
Injuries have derailed some of Keller's high school career. He missed most of his sophomore season after having hip surgery and also missed some games this past season with an ankle injury. He averaged 7.7 points and 4.8 rebounds and shot 47 percent from the field for the Grizzlies in 2020-21 after putting up 6.4 points and 2.1 rebounds in eight games after his return from surgery as a sophomore in 2019-20.
Despite the injuries, Keller has been able to rise in the recruiting rankings and snag plenty of Division I offers. Also involved in his recruitment are Colorado, Arizona State, California, Colorado State, UC Santa Barbara, Utah, Wake Forest, Boise State, Texas Tech, Virginia Tech, Utah State and TCU.
Illinois has, of course, offered a slew of other big men in the Class of 2022. Some of the others:
Dom Barlow, 6-9, 205, PF, St. Benedict's Prep (N.J.)
Dom Campbell, 6-8, 235, PF, Phillips Exeter Academy (N.H.)
AJ Casey, 6-8, 185, PF, Whitney Young
Cameron Corhen, 6-9, 205, C, Sunrise Christian Academy (Kan.)
Christ Essandoko, 7-0, 265, C, Winston Salem Christian (N.C.)
Malique Ewin, 6-9, 220, C, Berkmar (Ga.)
Braden Huff, 6-9, 205, PF, Glenbard West
Mady Traoré, 6-1, 195, PF, National Christian Academy (Md.)
Ernest Udeh Jr., 6-10, 230, C, Dr. Phillips (Fla.)