Good Morning, Illini Nation: Ayo all business ahead of Italy
Welcome to "Good Morning, Illini Nation," your daily dose of college basketball news from Illini beat writer and AP Top 25 voter Scott Richey. He'll offer up insights every morning until practice tips off.
MORE: Reach Scott Richey by clicking here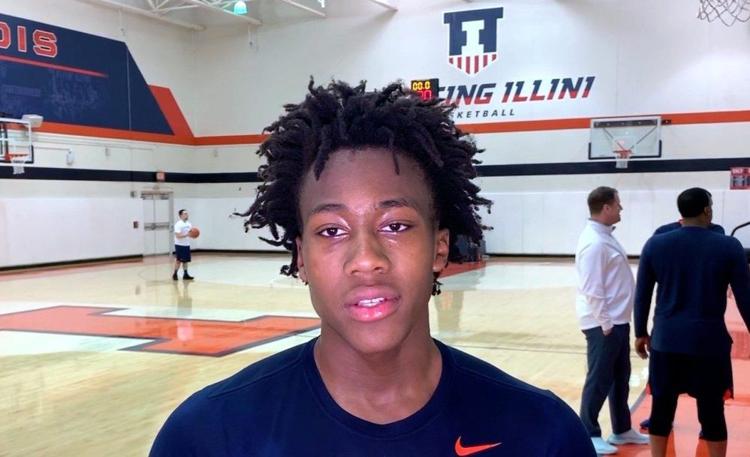 Illinois wrapped up its practice just before 11 a.m. Wednesday at Ubben Basketball Complex. This one was preparation for the trip to Italy — full team (including freshman Benjamin Bosmans-Verdonk) working with the striped, international basketball. And this was just the first of two practices of the day, which was a repeat of Tuesday's schedule.
An hour after Wednesday morning's practice concluded, though? Ayo Dosunmu was still getting shots up under the watchful eye of assistant coach Chin Coleman. The sophomore guard started with free throws, was taking a series of mid-range jumpers at the half hour mark and had extended his range to the three-point line as the hour mark neared.
Dosunmu was nearly automatic on his mid-range attempts from 15 feet straight on and at each elbow. Simple, repeatable mechanics resulting in swish after swish after swish. The extra shots are a Dosunmu staple. Throughout his freshman season, he regularly spent more time after practice honing his still improving jumper.
Bosmans-Verdonk, who spent the end of Wednesday's morning practice doing more watching and learning than participating, was still in the Ubben practice gym for that same extra hour putting shots up of his own. Getting a first look in person at the Belgian freshman, he looks bigger than his listed 6-foot-7 and 220 pounds and looks the part for the role the Illini will need him to play at the 4.