Good Morning, Illini Nation: Bench play still a question mark
Welcome to "Good Morning, Illini Nation," your daily dose of college basketball news from Illini beat writer and AP Top 25 voter Scott Richey. He'll offer up insights every morning on Brad Underwood's team: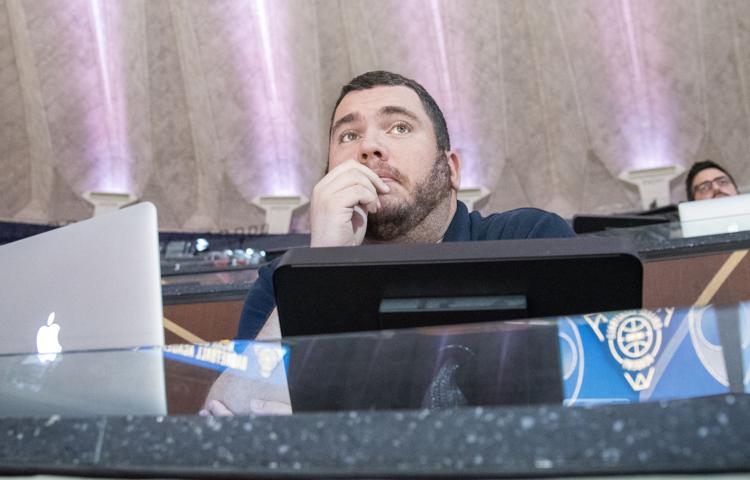 Da'Monte Williams and Alan Griffin gave Illinois solid production off the bench in Monday's 81-79 loss to Miami in the Big Ten/ACC Challenge. Williams didn't match his offensive outburst from the Illini's win against Lindenwood where he set a new career high with 18 points, but he did have five points, seven rebounds, two assists and two steals against the Hurricanes.
Griffin chipped in eight points, three rebounds and two blocks. His defense in the closing minutes helped keep the Illini's comeback hopes alive before they were ultimately extinguished by Miami guard Chris Lykes drawing a charge on Ayo Dosunmu with 2 1/2 seconds to play.
"(Williams) was a vital part of it because, defensively, we were able to switch on him and use him defensively," Underwood said. "He made a couple of key defensive plays. Da'Monte was great. Alan has been terrific. Every time he shoots it, I think it's going in. Then he gets on the offensive glass, he made a key block or two. Both those guys are at a really high level, and that's got to continue."
Production from Griffin and Williams will have to continue if they're the only players Underwood chooses to bring off the bench. That was pretty much the case against Miami. Forwards Kipper Nichols and Benjamin Bosmans-Verdonk played 4 minutes apiece, but none of that time came in the second half Tuesday.
Underwood was able to use his bench as Illinois romped against The Citadel, Hampton and Lindenwood. He played 13 players against the first two and 12 against the third and only 12 because Griffin was serving what amounted to a one-game suspension for being late to the Lindenwood shootaround.
Closer games have meant a tighter rotation. Hawaii was seven. Arizona was eight. Grand Canyon was mostly seven. Nicholls State was eight. It's a departure from how Underwood operated in his first two seasons at Illinois and might indicate his trust in close games only goes so far right now.