Good Morning, Illini Nation: Best atmosphere in the Big Ten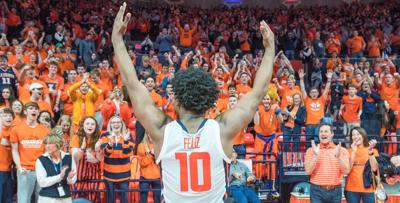 Welcome to "Good Morning, Illini Nation," your daily dose of college basketball news from Illini beat writer and AP Top 25 voter Scott Richey. He'll offer up insights every morning on Brad Underwood's team: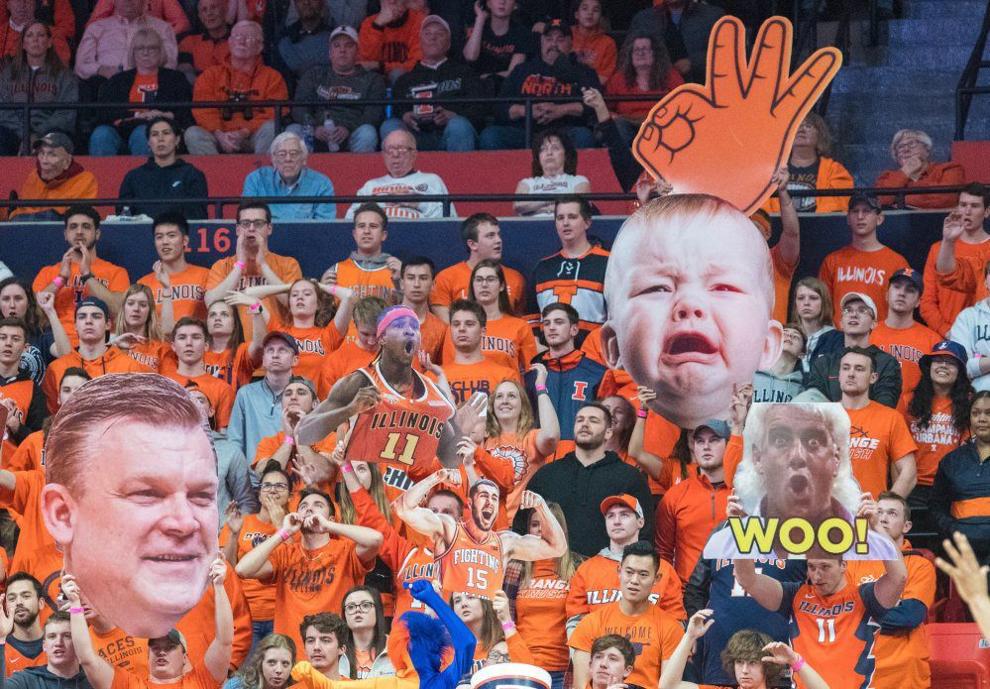 Another day, another ranking from Andy Katz. Sunday saw Katz, who does work for Big Ten Network, FOX Sports, Turner Sports and the NCAA, break down his top five best home court environments in the Big Ten. Katz had State Farm at No. 4 and stirred up the Big Ten fans of the other 13 programs a bit by putting Maryland at No. 2.
More teams are announcing 100 percent capacity next season. So, based on my @B1GMBBall projections, here are my top 5 atmospheres for 2022 for @BigTenNetwork: https://t.co/Jo0O6QZHAg

— Andy Katz (@TheAndyKatz) June 13, 2021
Since it's an entirely subjective exercise, anybody can do it. I've been in all 14 Big Ten basketball venues — pre-pandemic — so I'm going to be "anybody" in this scenario. Here's how I see it ...
14. Bryce Jordan Center, Penn State
This is one of those arenas where they put up black curtains to block off some of the upper level. You rank last if that's case.
13. Welsh-Ryan Arena, Northwestern
The recent renovations were a solid upgrade. Still not a great home atmosphere — particularly when your opponent (Illinois, of course, in my case) outdraws you.
12. Pinnacle Bank Arena, Nebraska
Great arena. Real professional venue vibes. My last trip to Lincoln, Neb., was before the Cornhuskers went in the tank even, but it's a little soulless.
11. Carver-Hawkeye Arena, Iowa
Old school bowl is unique to the Big Ten. That's about all it has going for it if I'm going to be honest. 
10. Kohl Center, Wisconsin
The Badgers do a lot of winning here, but that just might be because they're a solid program. Nothing has really blown me away about my experiences in Madison.
9. Crisler Center, Michigan
The building is almost too big. It's got a cavernous feel to it, which cuts down on just how raucous it can be. 
8. Value City Arena, Ohio State
The Schottenstein Center is another one of those pro-style venues. When fans are allowed, though, the student section is right behind the visiting bench. That's a positive. 
7. Xfinity Center, Maryland
Katz wasn't wrong to think highly of the Terps' home arena. It's an interestingly-designed building, with one baseline section of seats going straight up to the top of the arena filled with students. I just haven't seen it at its peak.
6. The RAC, Rutgers
Conversely, I've only seen the "Trapezoid of Terror" at its very best, which is why it ranks this high. A good Rutgers team brings the fans out. Also, they play a lot of weird music when just the visiting team is on the court for warmups.
5. Williams Arena, Minnesota
Historic place. Points for that. Not to mention a smaller physical building means the 14,000-plus it can hold feel in close proximity. 
4. State Farm Center, Illinois
Don't shoot the messenger here. This is based on my experiences in the building, and 99 percent of the sellouts I've witnessed all came during the 2019-20 season. The previous seasons were ... not ideal.
3. Breslin Center, Michigan State
My opinion of the Spartans' home venue is colored a bit by where I typically sit. My baseline seat just happens to be in front of the Michigan State pep band. My ears ring after the game. But the place is just loud in general.
2. Mackey Arena, Purdue
Speaking of loud, Mackey's low roof actually lends itself to amping up the decibels. Then there's the fact the Boilermakers have been good basically the entire time I've covered the Big Ten and draw a crowd.
1. Assembly Hall, Indiana
The design — both sideline "sections" go straight up — make it feel like the entire crowd is on top of the court. Then there's the seats that are, in fact, right on the court. Most unique venue in the Big Ten from a style perspective and a great atmosphere even with the Hoosiers not playing well enough for Indiana fans' liking. It doesn't hurt. They hate watch just the same.