Good Morning, Illini Nation: Big Ten challenge doesn't lessen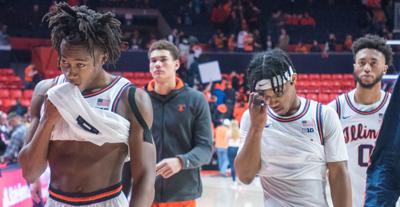 Welcome to "Good Morning, Illini Nation," your daily dose of college basketball news from Illini beat writer and AP Top 25 voter Scott Richey. He'll offer up insights every morning on Brad Underwood's team: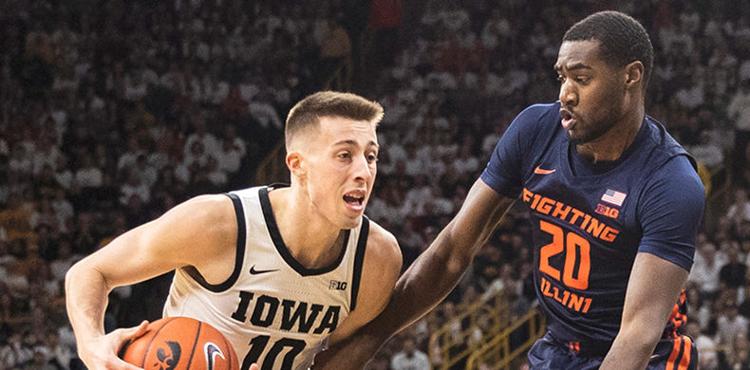 The individual games of Illinois' current two-game losing streak have some similar thematic elements. Like first half foul trouble for key players and inefficient offense against zone defense.
The next eight games to wrap up the regular season have a similarity, too. None of them will be easy. Maybe not even Nebraska and Northwestern. The next three, of course, are the bookend to perhaps the toughest stretch of the season for the Illini. Michigan State, Rutgers and Penn State are all in the top 30 in KenPom, with the Spartans (headed to Champaign for a Tuesday night game) and Nittany Lions (the Illini are headed their way in a week-plus) in the top 15. 
It's the Big Ten. Nothing has come easy this season, and that trend will likely continue through into early March. Illinois coach Brad Underwood might not yet be discussing postseason hoops with his team, but he knows the Illini will certainly be ready for it.
"I don't know how many teams in our league have been ranked at some point this year," Underwood said. "It doesn't matter whether they're ranked now or have been. They're all really good. If you don't perform, you're going to lose.
"That's something that will definitely help you as you move on and get into the postseason is knowing you've been sharpened You've had to perform every night. That's obviously one of the things you have to do in the postseason or you go home."
Snapping this current losing streak comes down to one thing in Underwood's opinion.
"We've got to play better," he said after Friday night's loss to Maryland. "Just play better. … We'll bounce back. This team was great in February last year. We're a game out of first, and you're still playing for a championship. This game doesn't define anything with eight games yet to go."