Good Morning, Illini Nation: Big Ten preview - Wisconsin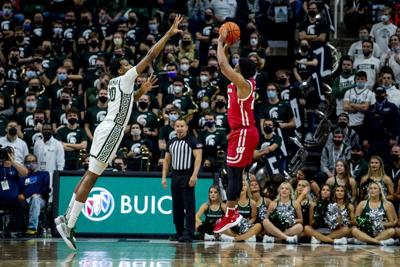 Welcome to "Good Morning, Illini Nation," your daily dose of college basketball news from Illini beat writer and AP Top 25 voter Scott Richey. He'll offer up insights every morning on Brad Underwood's team:
 Am I going to regret having Wisconsin ranked this low when I put together my ballot for the preseason Big Ten poll? Yeah, probably. I think I had the Badgers 10th last year and then they managed to share the regular season title with Illinois. Let's just say I don't see it happening again even if it totally will for no good reason:
Three key departures
- Johnny Davis, Brad Davison, Chris Vogt
More like one key departure. Davis is, not to put too fine a point on things, basically the sole reason Wisconsin outperformed all expectations last season. That breakout performance turned him into a lottery pick, and now the Badgers have to move on without him. Unlike at Iowa, however, there's not as much hype for Jordan Davis as there is for Kris Murray when it comes to twin replacement. Davison's departure might make Wisconsin more likeable, but from a production standpoint it's a loss. (As a disclaimer, Vogt only made the list so we'd hit three).
Two key additions
- Max Klesmit, Connor Essegian
Both Klesmit (a Wofford transfer) and Essegian (a freshman) could provide a boost to the Badgers' backcourt this season. Klesmit averaged 14.9 points last season for the Terriers, but Wisconsin would probably like to see him shoot closer to his freshman percentage from three-point range (37.3 percent) than his sophomore effort (34 percent). On the shooting front, Essegian is from Indiana. Enough said, probably. For real, though, he shot 41 percent from three-point range as a high school senior.
One storyline to follow
It's simple. How will Wisconsin outpace expectations again this season. It's a way of life for the Badgers. From a team-wide individual talent standpoint, they often have no business competing at the top of the Big Ten. Then they do. If it happens this season, look for a breakout sophomore year from Chucky Hepburn and for big man Tyler Wahl to do is best Ethan Happ impression.
Scott Richey is a reporter covering college basketball at The News-Gazette. His email is srichey@news-gazette.com, and you can follow him on Twitter (@srrichey).