Good Morning, Illini Nation: Blue-chippers and their campus visits
Welcome to "Good Morning, Illini Nation," your daily dose of college basketball news from Illini beat writer and AP Top 25 voter Scott Richey. He'll offer up insights every morning until practice tips off.
On Sundays, we'll dip into our vast News-Gazette archives and stroll Memory Lane. Today: With blue-chipper Adam Miller in town on his official visit, a look back at when other soon-to-be college stars — and even NBA regulars — checked on the UI during the recruiting process.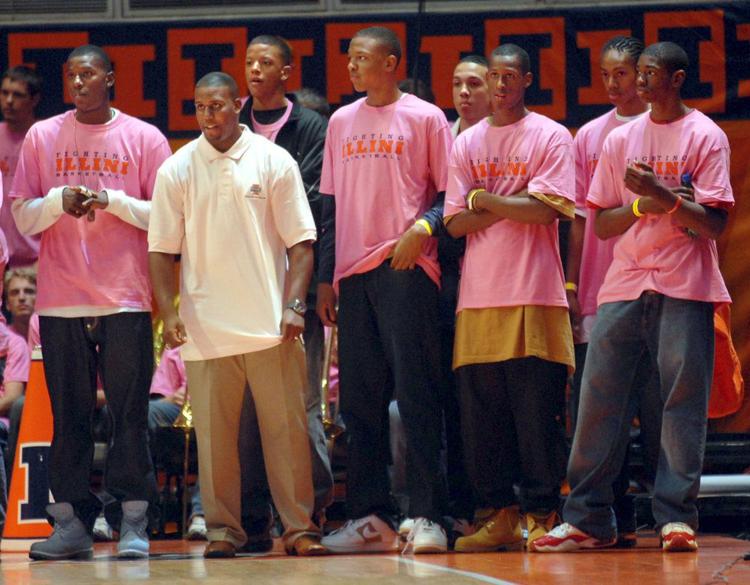 Oct. 12, 2007
Then UI assistant Jerrance Howard, second from left, hosted several top targets at Illini Madness at the Assembly Hall, including (to his right) four future Illini in Jereme Richmond, D.J. Richardson, Joseph Bertrand and Brandon Paul.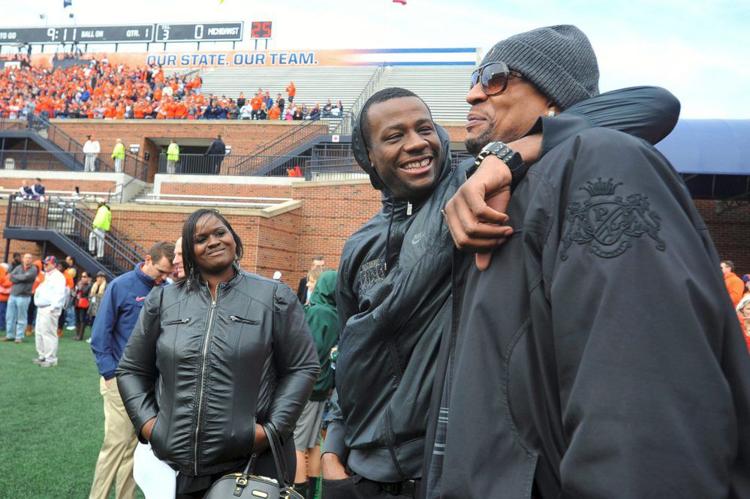 Oct. 26, 2013
Big man Cliff Alexander and his parents took in a football game at Memorial Stadium. The Illini lost 42-3 to Michigan State, and lost Alexander to Kansas.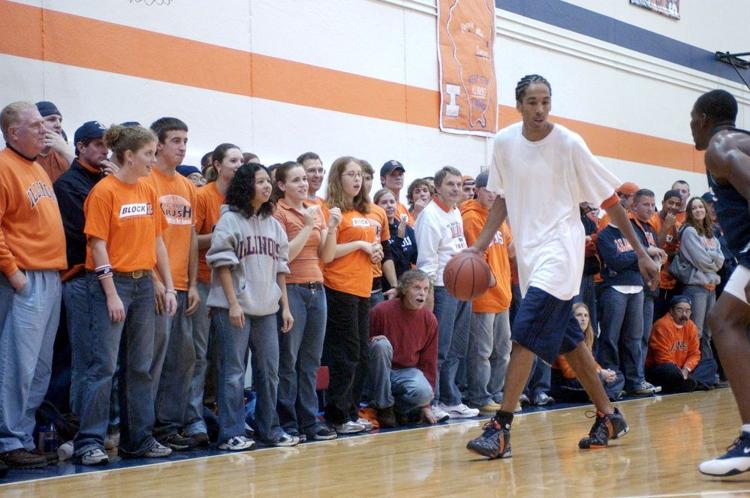 Oct. 25, 2003
Just-retired Shaun Livingston was a Peoria prep star when he suited up to scrimmage in front of a packed Ubben Basketball Complex in Champaign. Livingston eventually picked Duke but wound up heading to the NBA instead.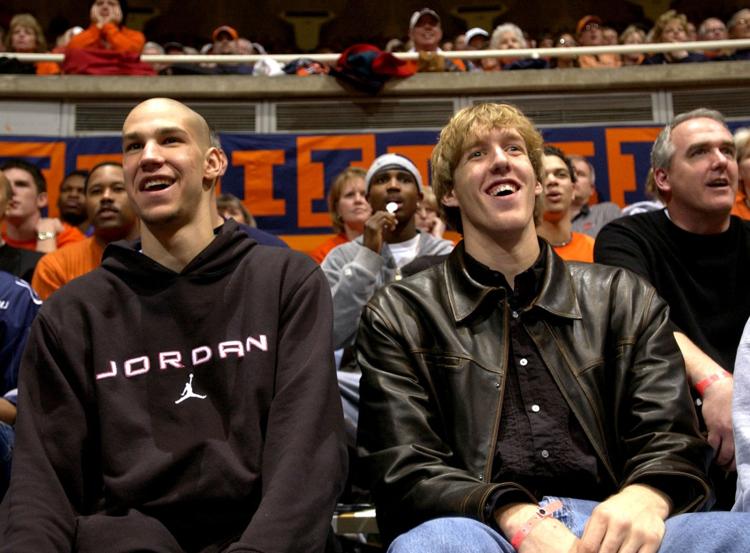 Feb. 3, 2002
On Super Bowl Sunday (the Patriots beat the Rams), Bill Self's Illini lost to Michigan State 67-61. But that didn't keep recruits James Augustine, left and Kyle Wilson from eventually committing to the UI.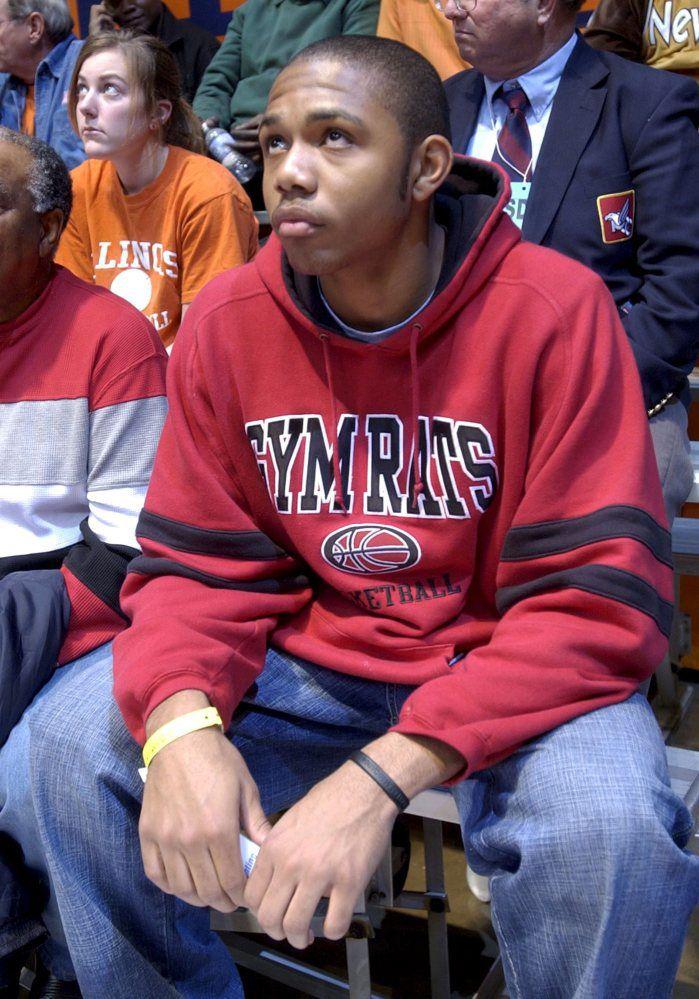 Nov. 20, 2005
Indianapolis star Eric Gordon had a great seat for the UI's win against Texas-Pan American at the Assembly Hall. Gordon chose Illinois but flipped to Indiana before embarking on a long NBA career.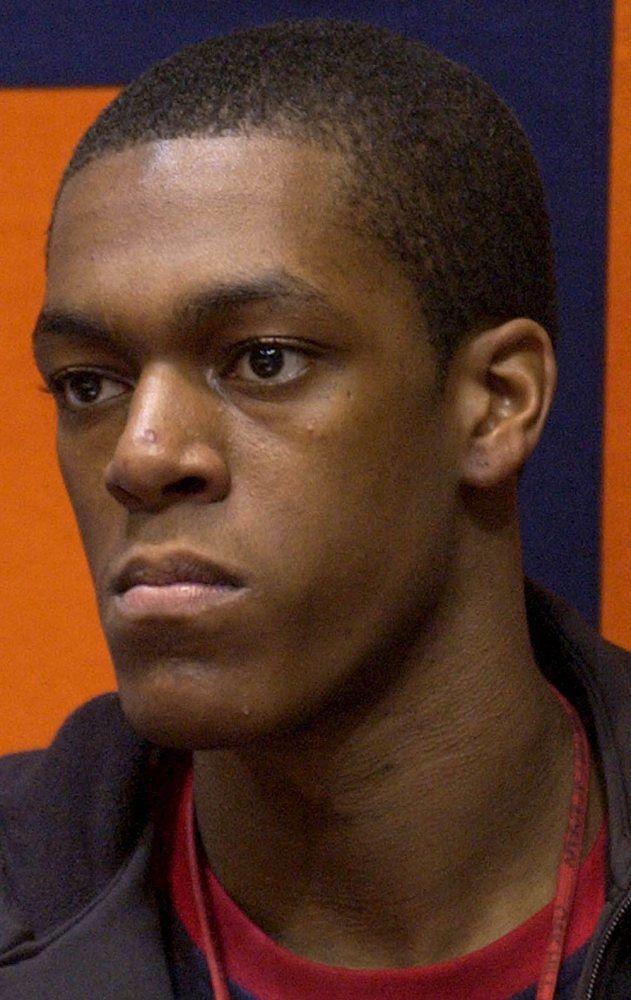 Jan. 10, 2004
Before he settled on Kentucky, promising point guard Rajon Rondo toyed with the idea of joining the Illini, taking in a loss to Purdue at the Assembly Hall.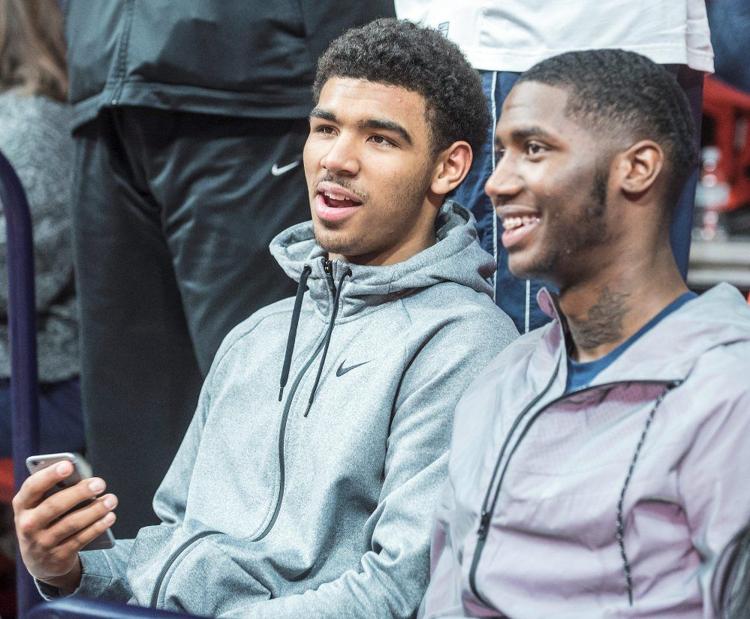 Feb. 4, 2017
Today, they play for Missouri. But at the UI's game against Minnesota at State Farm Center, St. Louis-area standouts Mark Smith (left) and Jeremiah Timon were Illini commits.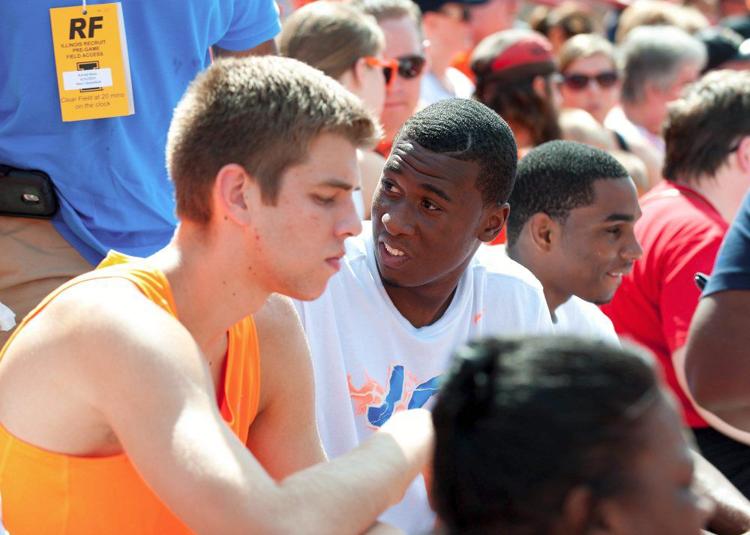 Aug. 31, 2013
Memphis target — and future John Groce pickup — Leron Black (center) chilled with Centennial's Michael Finke (left) and Illini Tracy Abrams at the UI's football game against Southern Illinois at Memorial Stadium.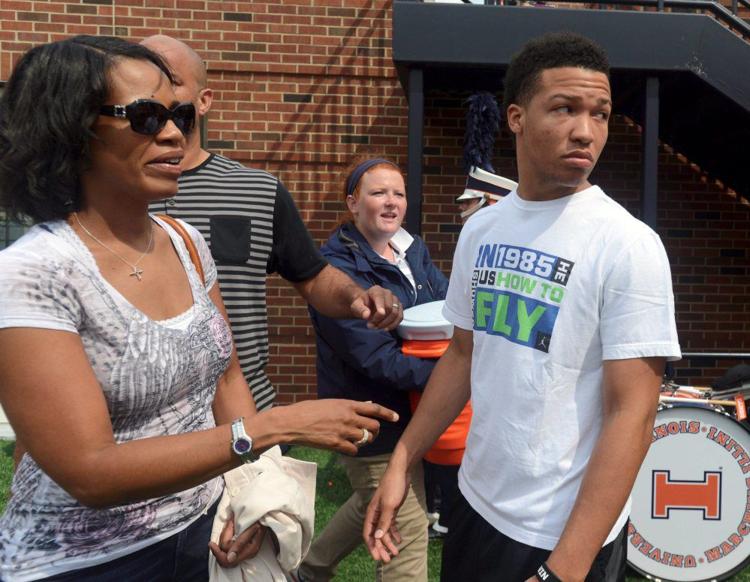 Aug. 30, 2014
Groce desperately wanted Jalen Brunson to run the point, the Stevenson star and his family taking in the UI's football win against Youngstown State at Memorial Stadium. Brunson won two NCAA titles at Villanova and is with Dallas in the NBA.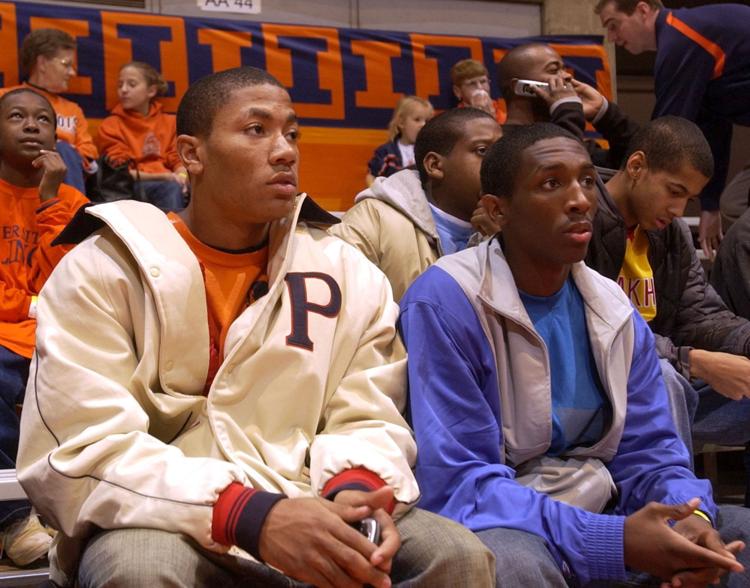 Oct. 27, 2006
Speaking of NBA point guards, Derrick Rose had front-row seats for the Illini's Orange and Blue Scrimmage at the Assembly Hall. The Simeon superstar wound up at Memphis.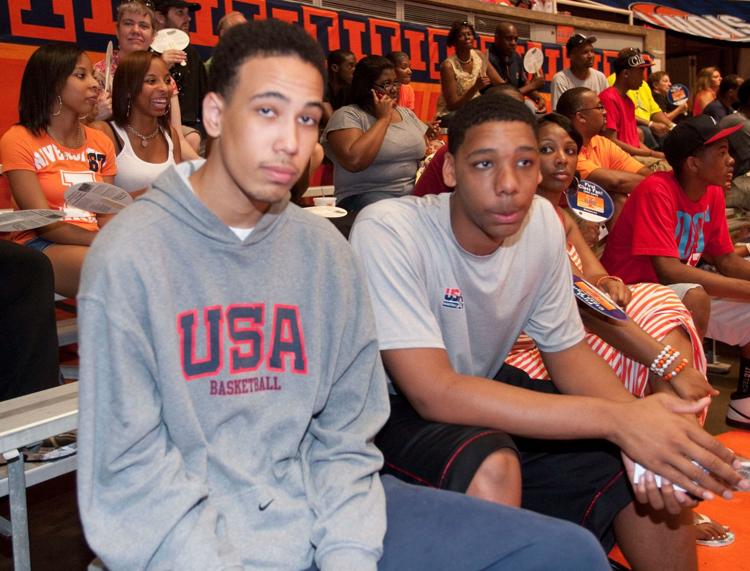 Aug. 6, 2011
Speaking of Land of Lincoln stars, Whitney Young all-staters Paul White and Jahlil Okafor were guest of Bruce Weber for an Illini reunion game at the Assembly Hall. Alas, White picked Georgetown and Okafor went to Duke.