Welcome to "Good Morning, Illini Nation," your daily dose of college basketball news from Illini beat writer and AP Top 25 voter Scott Richey. He'll offer up insights every morning until practice tips off.
Brad Underwood spent the basketball portion of Illinois' Italy trip as an observer. The Illinois coach let his assistants do the actual in-game coaching, with Geoff Alexander, Chin Coleman, Jamall Walker and Orlando Antigua getting a shot at the helm.
ONLINE EXTRA: Ask our beat writer about the Illini by clicking here
Part of Underwood opting to watch instead of actively coach was the opportunity to learn more about his team from a different viewpoint. See if the Illini have taken on the identity he envisions for the program. Because Underwood's thoughts on his team's identity before they left for Italy?
"Ask me that when we get back," he said. "I like where we're at now, but what I'm trying to get to is any building we walk into I want the other team to know we're going to guard them for 40 minutes. We don't have to shoot 50 percent or better to win on the road.
"We were 1-9 on the road last year, and that's unacceptable. We have to clean that up from a defensive standpoint and from a rebounding standpoint. That's been a big emphasis of these 10 days (of Italy practice). I'll give you a definitive answer after Italy to see if we're better in those areas."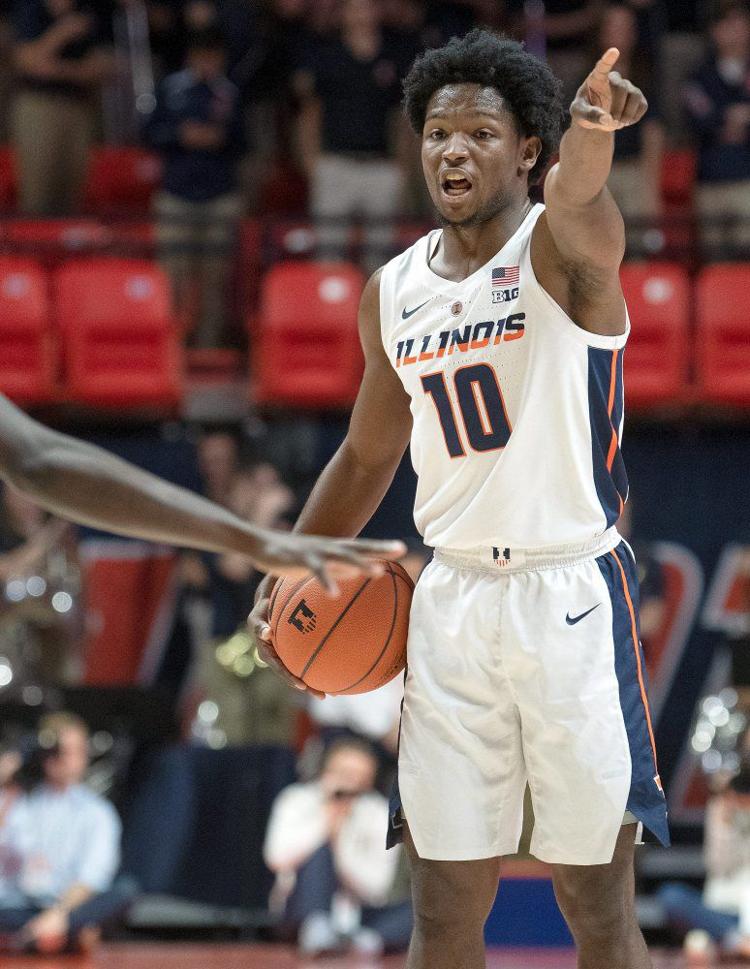 Underwood didn't get a full picture of his team in Italy, of course, because the full squad didn't play. Andres Feliz and Kofi Cockburn didn't even make the trip because of unforeseen visa issues. Benjamin Bosmans-Verdonk traveled, but was held out because of an injury. Then there's Austin Hutcherson (on the team but won't play in 2019-20) and Bernard Kouma, whose status in regard to actually getting to Illinois is still up in the air.
But there were certainly some takeaways from the four games in Italy:
— Ayo Dosunmu has clearly taken another step with his game. He's bigger and stronger, and that's translating on the court. Will he put up 24 points per game in the Big Ten? Probably not, but a legitimate first round pick could do wonders for Illinois' win total in 2019-20.
— The Illini are in need of somebody to step up on the wing. Alan Griffin is probably ahead of Tevian Jones when it comes to defense and rebounding, and if he shoots like he did in Italy (10 of 19 from three-point range in four games) he could be the clear choice.
— There's still no definitive answer on whether the Illinois frontcourt works with Cockburn and Giorgi Bezhanishvili playing together. Like all of last season, Bezhanishvili had to play the 5 in Italy and missed all three of his three-point attempts.