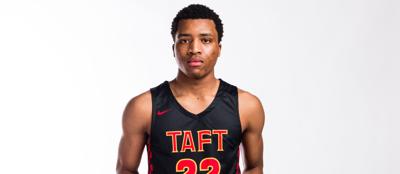 Welcome to "Good Morning, Illini Nation," your daily dose of college basketball news from Illini beat writer and AP Top 25 voter Scott Richey. He'll offer up insights every morning on Brad Underwood's team: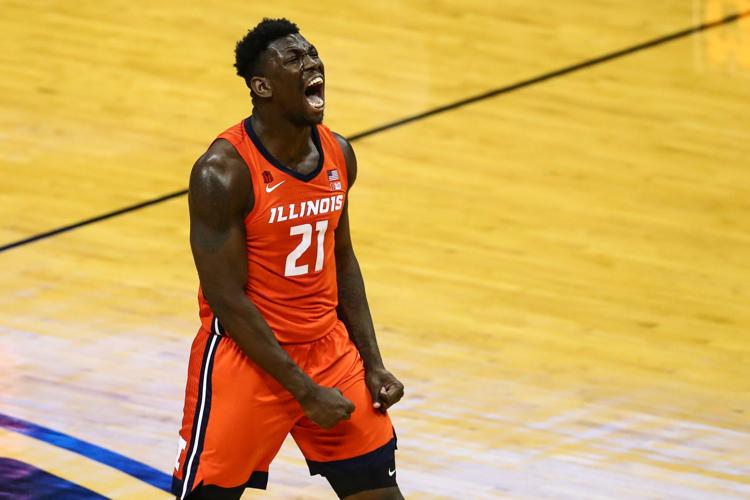 Ramel Lloyd Jr. is one of the top guards in the Class of 2022. The 6-foot-6, 190-pound point guard is a consensus four-star recruit ranked as high as No. 53 in the class by ESPN. Illinois got involved in Lloyd's recruitment with an offer this summer, and the Illini wound up in the California guard's top eight Tuesday.
December 22, 2020
A breakdown of the fit at each program even though projecting out to 2022-23 right now is a total crapshoot.
Illinois
Odds are Andre Curbelo will still be around in 2022-23. The keys to the Illinois offense will be his, but the Illini have already shown this season that Curbelo paired with a bigger lead guard like Ayo Dosunmu works. The blueprint is there.
Arkansas
Razorbacks' coach Eric Musselman has recruited at a high level in his short time in Fayetteville, Ark. That was mostly in Arkansas for the 2020 class, but he's branched out since. Musselman signed two points guards in that 2020 class that will probably still be around in 2022-23. Again, Lloyd's size means he could play with either KK Robinson or Davonte Davis.
Baylor
Speaking of recruiting at a high level. Scott Drew killed it with his 2021 class with guys like Kendall Brown and Langston Love. Should they stick around after a season in Waco, Texas, the addition of Lloyd to that backcourt would be dangerous.
Oregon
The recruiting focus for Oregon's 2021 class was big men, including a five-star center in Nathan Bittle. There's been a stronger emphasis on guards in the 2022 class, and Lloyd would be an addition at a position of need for the Ducks in 2022-23.
Nebraska
This would have been an outlier in a top eight for a player like Lloyd before Fred Hoiberg. The fact the Cornhuskers landed five-star guard Bryce McGowens in the Class of 2021 changed the dynamic in Lincoln, Neb. McGowens might no be long for Nebraska, but if he's still around? Could be a scary backcourt with Lloyd.
Arizona
Arizona added multiple guards in the Class of 2021, but Lloyd would be as good or better than any of them. Plus, three- and four-guard lineups are the norm these days, and, again, Lloyd has the size to play multiple backcourt spots.
Washington
Quade Green will be gone (probably) by the time Lloyd arrived at Washington, so the door is open to be the guy right away. The Huskies have landed some major recruits under Mike Hopkins, including Isaiah Stewart and Jaden McDaniels in 2019, but the success hasn't followed.
Rutgers
How far the Scarlet Knights have come. The evolution of Ron Harper Jr. is exactly what Steve Pikiell should sell Lloyd. Harper has turned into an All-American candidate in year three, and he'll be gone by the time Lloyd would show up. Pikiell landed a four-star center in 2020 in Cliff Omoryui and will add a four-star guard in Jaden Jones in his 2021 class, so there's some momentum building.