Good Morning, Illini Nation: Breaking down this week's AP Top 25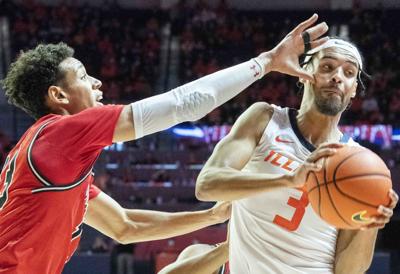 Welcome to "Good Morning, Illini Nation," your daily dose of college basketball news from Illini beat writer and AP Top 25 voter Scott Richey. He'll offer up insights every morning on Brad Underwood's team: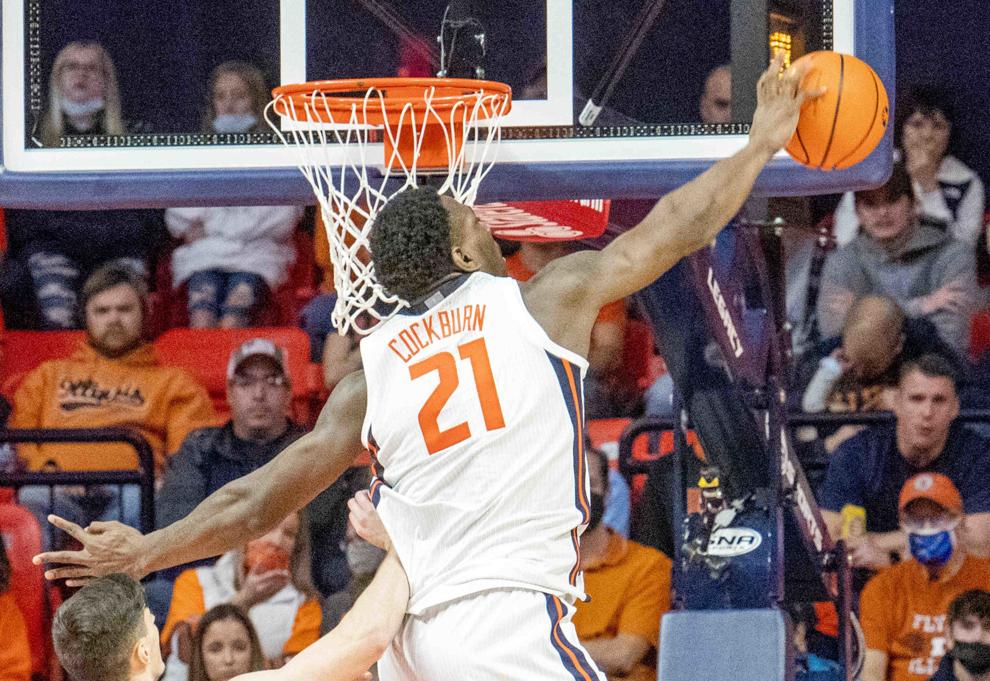 The latest Associated Press Top 25 poll dropped late Monday morning. Illinois was on it for the first time since late November, but only at No. 25. The reaction from different corners of the Illini fan base was interesting. A mix of "polls don't matter" and "ranking Illinois 25th was totally disrespectful."
I'd be curious to know the honest opinion of the former had the Illini been ranked higher. Would it matter then? And, if you're going to be honest about Illinois' full résumé this season, the losses to Marquette and Cincinnati haven't aged particularly well — particularly the latter — and the Illini don't really have that signature victory just yet. Their best was winning at Iowa, which isn't terrible, but it doesn't really move the needle nationally.
Anyway, let's dive a little deeper on how this week's poll came together:
— Illinois was ranked on 40 of 61 ballots this week, including a vote from me at No. 18. The Illini's highest vote came from the Kansas City Star's Jesse Newell at No. 10 (he really leans in on analytics, which paint a better picture), while they also received four votes at No. 25.
— There's certainly not a consensus from the voters that included Illinois on their ballot about where the Illini should be ranked. Illinois received at least one vote in 12 different spots on the ballot from 10-25. 
— The Illini were fairly comfortably in the poll this week after spending the last two nominally at No. 26. Oklahoma held that spot Monday, and the Sooners were 86 points behind Illinois.
— Illinois essentially got its spot in this week's AP Top 25 because Colorado State dropped out. I managed to vote for both teams. That's even after the Rams lost (by 30) at San Diego State in their first week back off a lengthy COVID-19 pause. Colorado State was actually the underdog against the Aztecs, whose fans went for the neck, as they say, on Twitter because of my vote (and five others including former N-G staffer Paul Klee. Hey, Paul!). 
I have two notes for the San Diego State faithful. One, it's January, and one loss does not a season's résumé make. I can still believe Colorado State is the best team in the Mountain West at this point of the season even after the loss. Two, if I didn't vote for Colorado State, the No. 25 spot on my ballot (a significant drop for the Rams) was going to go to Oklahoma. 
— While Illinois fans have reason to laud Newell's ballot, per usual, he's involved in some of the more drastic voting differences this week. Wisconsin moved up 10 spots to No. 13 on Monday after a 3-0 week that included a win at then No. 3 Purdue. The Badgers received three votes as the No. 5 team in the country and were left off a single ballot. Newell's. Meanwhile, Newell had Villanova ranked the highest at No. 5, while Nevada Sports Net's Chris Murray and the Chicago Sun-Times' Steve Greenberg didn't vote for the Wildcats.
— I jumped back up to eight "extreme picks" on my ballot this week. Those selections include LSU at No. 6, USC at No. 10 (the Trojans are unbeaten, yes, but have played a soft schedule), Xavier at No. 12, Miami at No. 17, Illinois at No. 18, Villanova at No. 19, Kentucky at No. 24 and Colorado State at No. 25.