Good Morning, Illini Nation: Broadening basketball horizons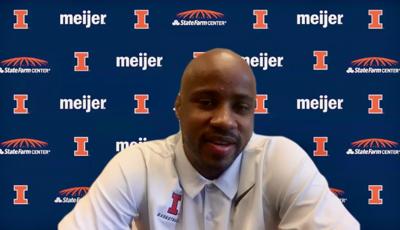 Welcome to "Good Morning, Illini Nation," your daily dose of college basketball news from Illini beat writer and AP Top 25 voter Scott Richey. He'll offer up insights every morning on Brad Underwood's team:
This weekend's "College Basketball Extra" is anchored with a story on just how Chester Frazier got into the coaching business. That it happened wasn't unexpected. When it happened was.
Here's a little more from Frazier on leaving his comfort zone at Kansas State after seven seasons working with Bruce Weber to get some different perspective from Mike Young at Virginia Tech and now Brad Underwood at Illinois:
"I think it's important. I played for Coach Weber and coached under him for seven years and did a (graduate assistant) year with Coach Weber. You're looking at 12 years of my basketball career with one guy. Being able to step away, learn something different, is important. 
"You can get stuck doing it one way. This is basketball. It's ever-changing, and there's a million styles. What may work or what may not work depends on the guys and the personnel. I learned a great deal under every guy that I've coached under. I'm looking forward to learning more. I'm not a know-it-all. I don't have an ego. But one thing that's been consistent everywhere I've been or played — we've won. I don't plan on that changing."