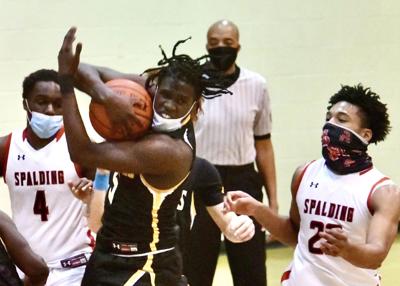 Welcome to "Good Morning, Illini Nation," your daily dose of college basketball news from Illini beat writer and AP Top 25 voter Scott Richey. He'll offer up insights every morning on Brad Underwood's team: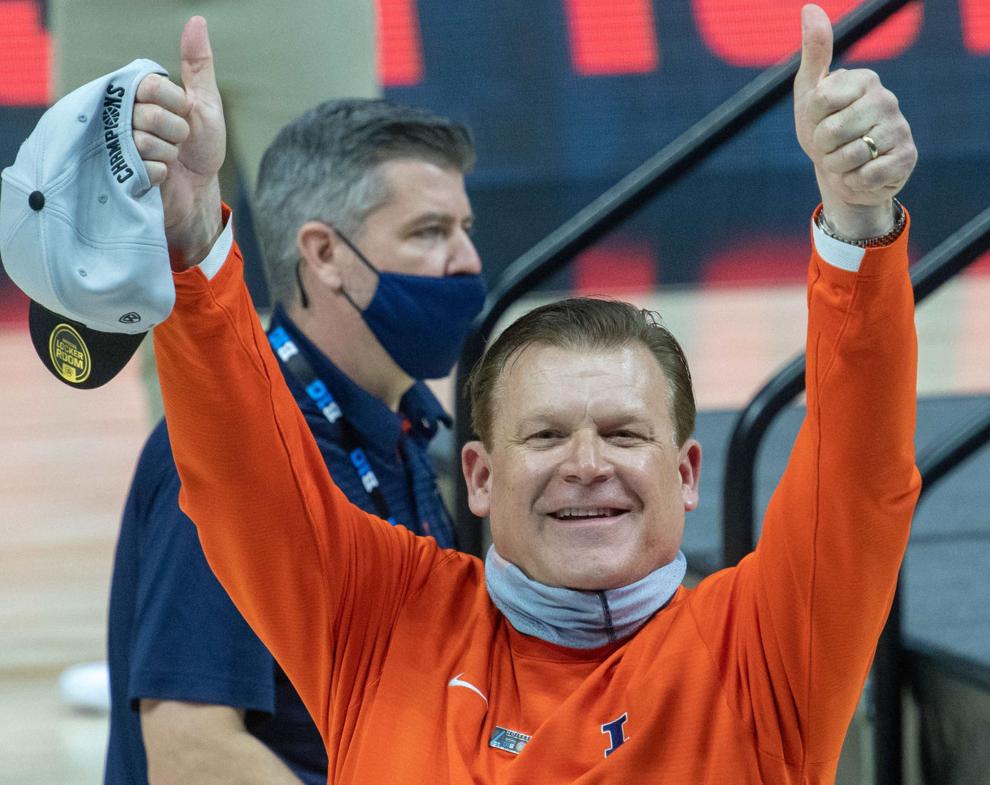 The latest evaluation period yielded a quintet of new offers and five new names — in three classes — for Illinois' recruiting board. Here's a look at the latest targets:
Dominick "Dom" Barlow
Barlow is unranked by either 247Sports (as a three-star) or Rivals (no current stars), but it's probably only a matter of time before the Class of 2022 prospect winds up in a recruiting ranking somewhere. Barlow has added high major offers from Pittsburgh, Providence, Rutgers, Seton Hall, Xavier, Illinois and USC since April. 
The 6-foot-9, 205-pound forward just wrapped up a stellar career at Dumont (N.J.) and has reclassified back to 2022 to play one final season at St. Benedict's Prep in Newark, N.J.
Barlow averaged 28.7 points in a shortened 2020-21 season at Dumont. He put up 23.3 points, 12.6 rebounds and 2.2 blocks per game for the Huskies in 2019-20 and averaged 9.1 points and 6.9 rebounds in 2018-19.
Barlow's other offers include St. Peter's, Fairleigh Dickinson, Quinnipiac and Siena.
Brice Sensabaugh
Like Barlow, Sensabaugh adds another frontcourt option to Illinois' recruiting board in the Class of 2022 with guards Reggie Bass, Sencire Harris and Jayden Epps already committed. Sensabaugh is ranked as a three-star small forward by both 247Sports and Rivals, but at 6-6 and 240 pounds likely projects more in the power forward category.
Sensabaugh missed part of his junior season at Lake Highland Prep in Orlando after suffering a torn meniscus during the 2019-20 season. That hasn't dampened his recruitment, though, with other offers from Alabama, Virginia Tech, Ole Miss, Florida, Cincinnati, Indiana, Northwestern, Xavier, Vanderbilt and Georgia Tech since late June.
Sensabuagh has other offers from SMU, Florida International, Florida Gulf Coast, South Florida and Stetson.
Jahnathan Lamothe
Lamothe is another Chester Frazier recruit. The 6-4, 180-pound combo guard helped St. Frances Academy (Md.) win the regular season Baltimore Catholic League title before the Panthers fell in the BCL tournament championship game one win shy of a perfect 16-0 season.
Lamothe is considered a four-star recruit by both 247Sports and Rivals in the Class of 2023. His ranking in the class is pretty similar, too, checking in at No. 36 per 247Sports and No. 38 by Rivals. The Baltimore native holds other offers from LSU, Ohio State, Penn State, Creighton, TCU, Virginia Tech, Rutgers, Seton Hall, Pittsburgh, Mississippi State, Georgetown, DePaul, VCU, Coastal Carolina, Austin Peay, Bryant and Delaware State.
Nojus Indrusaitis
Here's how early it is in Indrusaitis' recruitment. The Class of 2024 Lemont guard has just a single tweet. It's a rather big one, though, given it contains Indrusaitis' announcing his scholarship offer from Illinois.
Indrusaitis helped Lemont go 12-1 in the condensed 2020-21 season in Illinois. The Indians' only loss came against Hillcrest, and they finished second in the South Suburban Conference. 
Chris Riddle
There's a good chance Kenwood will run out a starting lineup featuring nothing but Illinois recruiting targets this coming high school season. The Illini had already offered 2023 recruits JJ Taylor, Davius Loury and Darrin Ames before 2022 guard Trey Pettigrew moved back to Chicago and joined the Broncos. Now Riddle, a 6-5, 205-pound guard could make it the full five.
Riddle, a Class of 2024 prospect, has just one other Division I offer so far. That it's Western Illinois where Kenwood coach Mike Irvin's brother, Nick, is an assistant isn't much of a surprise.
The Illini offers to Indrusaitis and Riddle makes for four total in the Class of 2024. Illinois has also offered St. Rita teammates James Brown and Morez Johnson Jr.