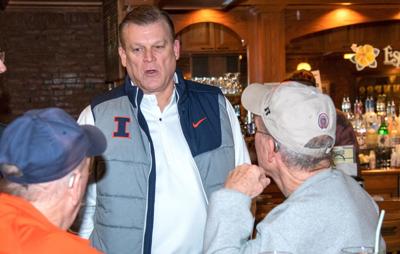 Welcome to "Good Morning, Illini Nation," your daily dose of college basketball news from Illini beat writer and AP Top 25 voter Scott Richey. He'll offer up insights every morning on Brad Underwood's team: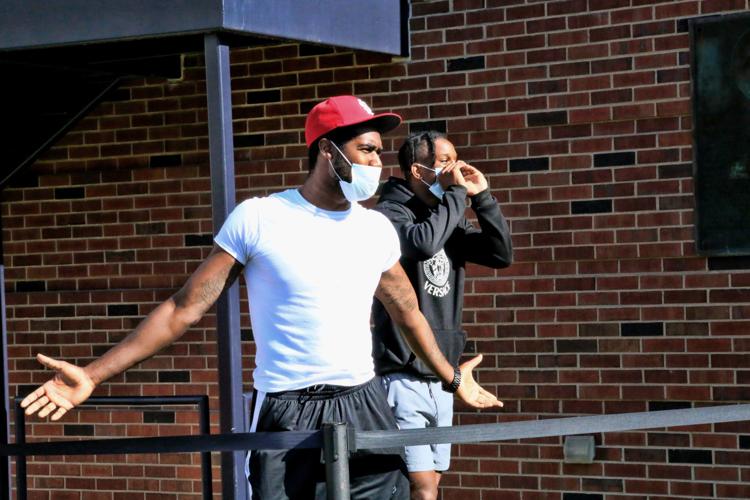 Sports editor Matt Daniels' ongoing series on the impact of the coronavirus pandemic on sports is now on its 14th week. Daniels caught up with Unity grad and Kankakee Community College basketball coach Alex Thorson this week. Thorson's path to leading the Cavaliers' program at just 24 years old has roots in an impromptu visit the Philo native made to Ubben Basketball Complex and an off-the-cuff conversations he had with Illinois coach Brad Underwood.
Here it is in his (lightly edited) words:
"I got the head coaching job at Kankakee Community College for the men's basketball program when I was 23 years old. Funny story, I had just gotten done being the graduate assistant at Olivet Nazarene University where I had played for four seasons under Hall of Fame coach Ralph Hodge and then coached under him for two years. After I finished, I was trying every which way to get into Division I basketball as a video coordinator, director of basketball operations or whatever.
"I then realized that I had no ties to Division I basketball. Nobody in my family had every coached college basketball before, and I didn't play Division I basketball. I was in Champaign for a weekend during the first round of March Madness not having any idea what my next step in my coaching career was going to be. One day, I decided to randomly walk into Coach Underwood's office to ask him how he thought I should become a D-I coach. Keep in mind that I had never met Coach Underwood before this.
"So I see that his car is at Ubben on a Sunday, and I find a door propped open on the bottom floor. I walk up the stairs and find his office and knock on the door. I see him and his wife in the office doing some spring cleaning while March Madness was on the TV. I walk in and introduce myself as the graduate assistant for Olivet Nazarene University. At this time he has to be thinking, 'What is is this kid doing in my office?'
"I ask him how a kid who had nobody in his family coach college basketball, didn't play D-I basketball and honestly had no connections at the D-I level could become a coach at the D-I level. He told me to find a good junior college job and become an assistant for them because obviously I was only 23 and probably looked like I was 18 at the time, so I probably couldn't get a head JUCo job. Three weeks later I'm sitting at the Final Four and one of my mentors (Jeff Schimmelpfennig) asked if I would be interested in the head job at Kankakee Community College.
"I immediately said, 'Yes,' and emailed the AD my résumé. He called me the next day to set up an interview. I went through three different interviews when they offered me the head coaching position at Kankakee Community College for the men's basketball program at age 23. Two days later, I found Coach Underwood's phone number somehow and randomly called him to thank him for the advice. I then mentioned to him that I had somehow gotten a head JUCO job at Kankakee Community College, and he congratulated me and gave me some great advice because he was once a JUCO head coach.
"So that is my story on how I had never even thought about coaching junior college basketball until I randomly walked into Coach Underwood's office to ask for some advice. It's amazing the doors that God has been able to open, and I have been blessed at a young age to be able to get an opportunity that most dream of to impact these student-athletes' lives on a day-to-day basis."