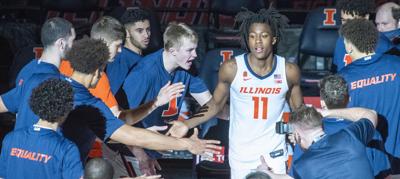 Welcome to "Good Morning, Illini Nation," your daily dose of college basketball news from Illini beat writer and AP Top 25 voter Scott Richey. He'll offer up insights every morning on Brad Underwood's team: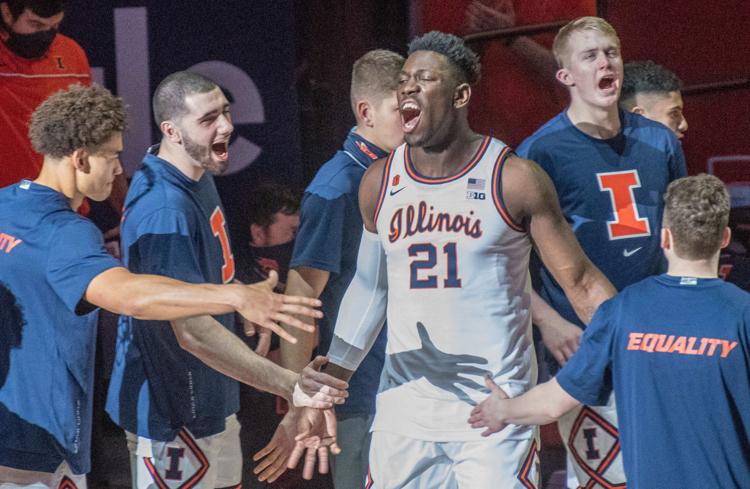 It's Tuesday, so that means it's take to take a closer look at this week's Associated Press Top 25. Let's start with my ballot first:
— I have four "extreme" picks this week, which is the most in a while. Mainly because I didn't drop Rutgers completely out of the top 25 and think higher of Virginia Tech than, well, everybody else.
I have the Hokies at No. 13 on my ballot in what was a bit of a reshuffling this week with recent results obviously important but my ballot taking more of a season-long look. The wins (and losses) earlier in the season just don't stop mattering.
Virginia Tech has one of the best wins of the year of any team after taking down Villanova in "Bubbleville" at the Mohegan Sun back in late November. Beating Clemson has also turned into a really good win because the Tigers keep winning. The Hokies have another crack at a signature win today at home against Duke.
— I also had Louisville higher than any other voter at No. 12, but that wasn't considered an "extreme" pick, but it was close. The Cardinals wound up at No. 16 in the poll. 
— Illinois is back on all 64 ballots this week after being left off one last week. Don't ask me to explain how that works. It was likely just a voter not paying close enough attention to detail a week ago. 
— I'm beginning to sound like a broken record, but where to rank the Illini continues to be an issue that none of us AP voters can seem to find common ground. Illinois has a vote as high as No. 8 this week (from the Kansas City Star's Jesse Newell) and as low as No. 21 from three different voters (a group that includes CBS Sports' Jon Rothstein).
All told, the Illini received votes in 14 of the 25 available ballot positions. The most common spot was No. 13 with 13 votes. As far as the voters from the state of Illinois, my colleague at the Chicago Tribune, Shannon Ryan, had Illinois at No. 11, while I voted the Illini in at No. 16.
— I didn't vote for Duke for the first time, dropping the Blue Devils despite their two wins last week. This was more of a correction on my part. I kept Duke low on my ballot simply because the Blue Devils weren't playing. Dropping them was me being honest with the fact at 5-2  they hadn't really beaten anyone. Duke's best win right now is Notre Dame, and the Irish are only just inside the top 100 in KenPom at 89th.
— Here's the votes that had me scratching my head this week. Both are Big Ten related:
Brian Holland, a TV sports reporter at WVLA/WGMB in Baton Rouge, La., still had Northwestern at No. 20 on his ballot (same place as a week prior). I suppose he missed the Wildcats getting boat raced by Illinois.
Newell keeps voting for Indiana, and had the Hoosiers at No. 24 this week. About the best thing that can be said about Indiana is its No. 23 KenPom ranking, but the Hoosiers are 8-5.