Good Morning, Illini Nation: Dosunmu's draft stock?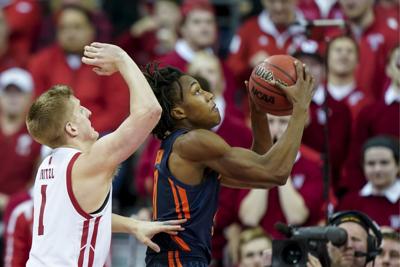 Welcome to "Good Morning, Illini Nation," your daily dose of college basketball news from Illini beat writer and AP Top 25 voter Scott Richey. He'll offer up insights every morning on Brad Underwood's team: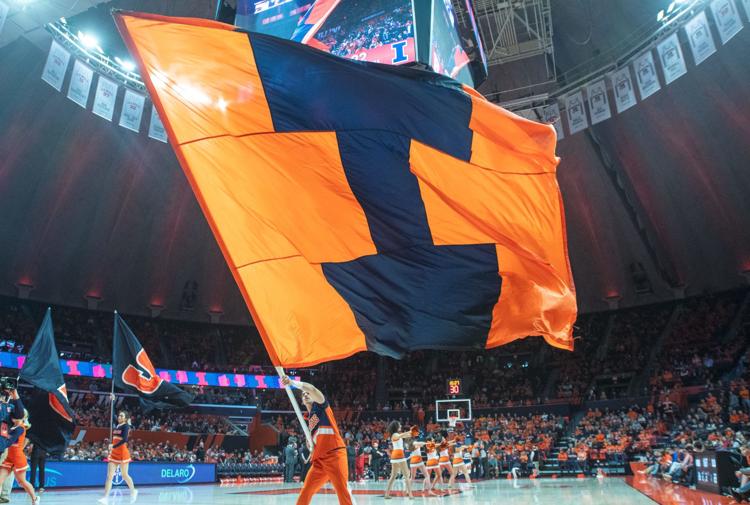 Ayo Dosunmu entered his sophomore year at Illinois with his name mentioned in multiple mock drafts for the 2020 NBA draft. A late first round pick in many, with a couple second round projections as well. 
Then the season started. Dosunmu played well most of the time, but an occasional struggle kept him from making much of a sophomore leap. Now? The 6-foot-5 guard is featured in just one notable mock draft — Sam Vecenie's for the Athletic. In that mock, Dosunmu is projected as a late second rounder.
A number of other point guard prospects like LaMelo Ball (Australia), Nico Mannion (Arizona), Cole Anthony (North Carolina), Tyrese Haliburton (Iowa State), Theo Maledon (France), RJ Hampton (Australia), Ashton Hagans (Kentucky) and Devon Dotson (Kansas) are now getting the first round nods.
How Dosunmu has played of late, though, might start stoking some more of those NBA fires. He's averaging 15 points, 6.7 rebounds and 2.7 assists in the new year, as he's helped Illinois get back in the AP Top 25 for the first time since early in the 2014-15 season.
The last two games have been the most notable. Illinois beat Wisconsin and Rutgers by a combined four points. With the game on the line late in both, the ball was in Dosunmu's hands. He not only took over, but he produced. A sign pro teams have to like to go along with what they value about him most — his length and ability in transition with the ball in his hand.
Let's take the final 5 minutes of both the win at Wisconsin (momentous in the fact it snapped a 15-game losing streak to the Badgers) and the subsequent home win against Rutgers (also important that there wasn't a letdown). 
Dosunmu hit a critical three-pointer that put Illinois up four with 46 seconds to play at Wisconsin. Equally as important? His three assists on just as significant of three-pointers for Alan Griffin (twice) and Trent Frazier. How about the Rutgers game? Dosunmu assisted on another Griffin three-pointer, pulled down a couple defensive rebounds and made all six of his free throw attempts down the stretch.
Illinois getting back into the AP Top 25 at No. 24 this week happened because of those two wins. Dosunmu played his best basketball in the second half of both with the game on the line, as he averaged 18 points, six rebounds, four assists and shot 46 percent overall, 60 percent from three-point range and 90 percent at the free throw line. Those numbers only help further Dosunmu's draft stock.