Good Morning, Illini Nation: Evaluating a wild Big Ten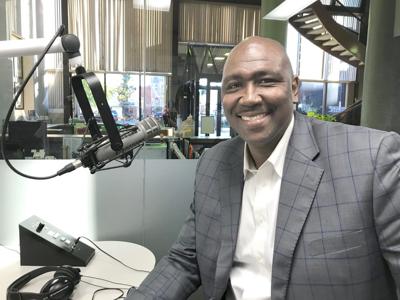 Welcome to "Good Morning, Illini Nation," your daily dose of college basketball news from Illini beat writer and AP Top 25 voter Scott Richey. He'll offer up insights every morning on Brad Underwood's team (or the Big Ten as a whole):
Let's call this one fun with the transitive property in the Big Ten ...
Two-thirds of the conference season remains to be played, but Illinois has already beaten Purdue, who beat Michigan State, who beat Minnesota, who beat Michigan, who beat Iowa, who beat Maryland, who beat Indiana, who beat Ohio State, who beat Penn State.
The only teams I didn't work into that were Wisconsin (also beat Ohio State and Penn State), Rutgers (topped Wisconsin and Penn State) and Nebraska (beat Iowa and Purdue). On, and Northwestern, but the Wildcats only topped Nebraska.
Basically, the Big Ten is as up for grabs as perhaps it's ever been. Trying to figure out a conference where nothing is certain and anything is possible? Challenging. Just ask Illinois all-time scoring leader Deon Thomas, who makes part of his living trying to do just that as he discusses the Big Ten both as the radio analyst for the Fighting Illini Sports Network and as a studio analyst for the Big Ten Network.
I did. I wanted to see how he viewed the conference so far and where he sees Illinois fitting in that jumbled mess.
"You go back and look at teams' schedules," Thomas said was one thing he does when trying to figure out the Big Ten. "You'll look at the experience teams have and what they don't have. How much they rely on their younger players. This is one of the things that's so attractive about Illinois. While they're a young team, a lot of those guys played a lot of minutes last year. They may be sophomores, but they're not really sophomores because they were basically tossed right into the fire from the beginning.
"Then when you add someone like Kofi (Cockburn), no one else in the league really has anyone like Kofi. There are other big players, but none that can move like him, run like him and can really take up space the way he takes up space. On the same side, he's a freshman. Michigan State kind of exposed that, but he came right back the next game and showed what he is.
"It's tough to win in the Big Ten. It's tough to win games period, but it's really tough to win in the Big Ten. There are a ton of great coaches at this level that all of their teams are going to be prepared. They're going to be ready for almost anything you can throw at them. When you come into places like the Kohl Center or go into a place like the Breslin Center, their fans -- not just the students -- but their fans are very knowledgeable.  When you have the young teams like Illinois does, any time you step on the floor it's still difficult to play in some of those places."