Good Morning, Illini Nation: Evaluating the transfer destination fit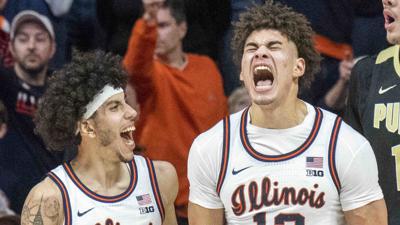 Welcome to "Good Morning, Illini Nation," your daily dose of college basketball news from Illini beat writer and AP Top 25 voter Scott Richey. He'll offer up insights every morning on Brad Underwood's team: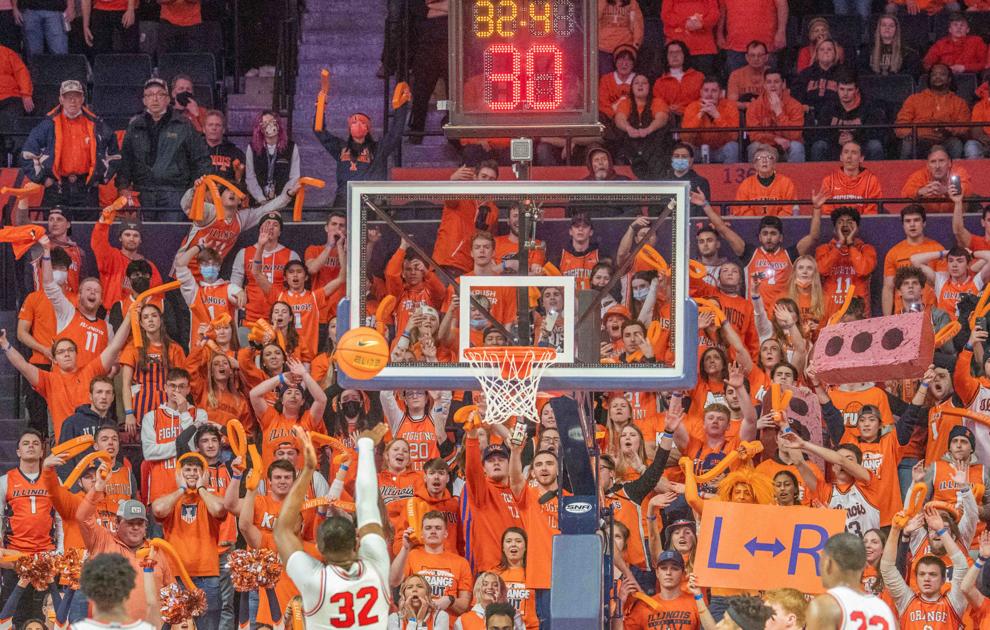 All four now former Illinois basketball players who hit the transfer portal this offseason have found a new college basketball home. Let's look at the fit for each:
Omar Payne, Jacksonville
The fit for Payne at Jacksonville was simple. The Kissimmee, Fla., native return to his home state to play for a coach that helped get him to Florida to start his college career. Former Gators assistant Jordan Mincy took the Jacksonville job last season and led the Dolphins to a 21-10 record. Payne, who played a small reserve role at both Florida and Illinois and was recruited over in both instances, should find a more substantial role in the Atlantic Sun Conference. The 6-foot-10, 230-pound forward averaged 1.8 points and 1.7 rebounds for the Illini — both career lows — in 2021-22.
Andre Curbelo, St. John's
Curbelo to St. John's almost seemed like an inevitability when the former Illinois point guard hit the transfer portal. It made too much sense not to be the case. New York was "home" for Curbelo for four years in high school, and his alma mater Long Island Lutheran is just 20 miles from the Storm's Jamaica, Queens, campus. Curbelo will also reunite with LuHi teammates Rafael Pinzon and Drissa Traore. The basketball fit is positive from a pace standpoint — Mike Anderson lets his team run — but it will come down to how Curbelo meshes in the St. John's backcourt with Posh Alexander. One of them will have to become a better shooter.
Brandin Podziemski, Santa Clara
Minutes were hard to come by for Podziemski during the 2021-22 season at Illinois considering the number of veteran guards on the roster. The addition of three guards in the Class of 2022 — with Skyy Clark and Jayden Epps both providing positional overlap — probably meant a similar battle for playing time for the Muskego, Wis., native if he returned to Illinois for his sophomore season. How big a role Podziemski will have with the Broncos is somewhat dependent on Jalen Williams' draft decision. Williams led Santa Clara in scoring and assists in 2021-22 and would presumably be the guy again this coming season, but former Lemont standout PJ Pipes exhausting his eligibility means there's at least one significant role open.
Benjamin Bosmans-Verdonk, South Carolina
Bosmans-Verdonk is probably in the best case scenario of any of the now former Illini after his commitment to South Carolina and first-year coach Lamont Paris, who is in the process of basically rebuilding the Gamecocks' roster. Bosmans-Verdonk basically turned into a backup center in his time in Champaign, but the Belgian forward maintained he still had a perimeter game he could turn to if necessary. Either way, there's playing time to be had at South Carolina. The Gamecocks' returning bigs all played minimal roles in 2021-22, and The Citadel transfer forward Hayden Brown is more of a wing. The challenger might be incoming freshman forward Daniel Sanford, who is getting some early hype.