Good Morning, Illini Nation: How Illinois fared against projected draft picks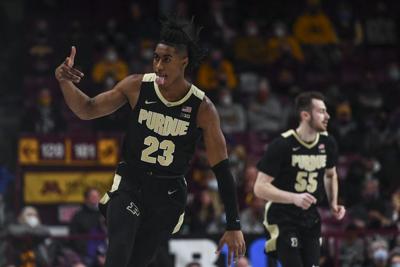 Welcome to "Good Morning, Illini Nation," your daily dose of college basketball news from Illini beat writer and AP Top 25 voter Scott Richey. He'll offer up insights every morning on Brad Underwood's team: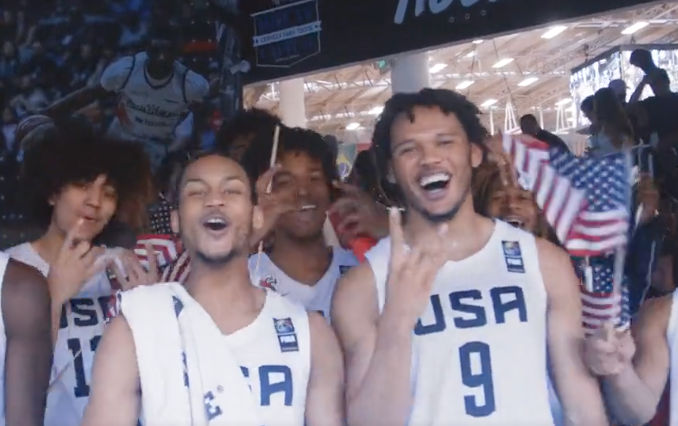 A banner year for the Big Ten — at least in terms of standout individual performance — on top of a fairly difficult nonconference slate for Illinois in 2021-22 created multiple opportunities for the Illini to go up against players who, come Thursday, will likely be selected in the 2022 NBA Draft. Here's how all 15 (based on the latest mock draft from ESPN) fared this past season against Illinois:
Jaden Ivey, Purdue
Projected draft spot: No. 4 - Sacramento Kings
Ivey, as they say, "got his" in two games against Illinois last season and averaged 22.5 points, six rebounds and four assists in a pair of wins for the Boilermakers. The difference between the games? Efficiency. The Illini held Ivey to 19 points on 3 of 10 shooting (and 13 of 15 free throws) in Champaign before giving up 26 points on 10 of 17 shooting in West Lafayette, Ind.
Keegan Murray, Iowa
Projected draft spot: No. 5 - Detroit Pistons
Murray, like Ivey, didn't struggle in putting up big numbers in a pair of games against Illinois in 2021-22, finishing with 19 points in Iowa City, Iowa, and 22 points and 11 rebounds in Champaign. What Murray wasn't — in either game — was efficient. He shot a combined 38 percent overall, 27 percent from three-point range and 67 percent at the free throw line.
Bennedict Mathurin, Arizona
Projected draft spot: No. 6 - Indiana Pacers
Mathurin's performance in Champaign in early December could be seen as the tipping point of the "this guy is a lottery pick" discussion. The 6-foot-7 guard already had games of 29 and 25 points, but those came against Wichita State and Oregon State, respectively. Mathurin putting up 30 points and seven rebounds while shooting 59 percent overall — including making 5 of 8 three-pointers — was a statement.
Johnny Davis, Wisconsin
Projected draft spot: No. 10 - Washington Wizards
Don't let the 22 points, 15 rebounds and two assists deceive you. Good stats … mediocre performance. Davis struggled in his lone game against Illinois — a road loss for the Badgers. Half of his points came at the free throw line, where he was 11 of 14. Davis made just 1 of 5 three-pointers and shot 5 of 19 overall (26 percent).
Malaki Branham, Ohio State
Projected draft spot: No. 16 - Atlanta Hawks
Branham's candidacy for Big Ten Freshman of the Year — an honor he claimed from both the conference coaches and media — was at least partially rooted in how he played at Illinois in February. It was simply another dominant performance from the Buckeyes' freshman in the new year, as he scored 31 points on 10 of 14 shooting overall and 10 of 11 shooting at the free throw line. The Illini simply couldn't stop Branham once he got head of speed attacking the basket.
Blake Wesley, Notre Dame
Projected draft spot: No. 20 - San Antonio Spurs
The Fighting Irish lost by 10 in Champaign in late November in the Big Ten/ACC Challenge in spite of a rather impressive performance from Wesley in just the fifth game of his brief college career. The South Bend, Ind., native finished with 24 points and three rebounds and shot 75 percent from the field.
E.J. Liddell, Ohio State
Projected draft spot: No. 25 - San Antonio Spurs
Liddell's Ohio State career mostly featured strong showings against Illinois. This past season was no different. Branham might have been the star of the game — a Buckeyes' win in Champaign — but Liddell still put up 21 points, seven rebounds and four blocks.
Dalen Terry, Arizona
Projected draft spot: No. 27 - Miami Heat
Terry didn't have to do much in the Wildcats' 83-79 win at Illinois given Mathurin's 31-point game and a strong second half from Kerr Kriisa. So six points and two assists was it for Terry in a rather unproductive start to the season before he got going in Pac-12 play.
Caleb Houstan, Michigan
Projected draft spot: No. 29 - Memphis Grizzlies
The only way Houston could have struggled more in Michigan's game in Champaign is if he missed all nine of the shots he took instead of the seven he actually missed (including all four of his three-point attempts). Houstan finished with five points and four rebounds in that loss, but redeemed himself on an individual basis at least with 21 points, two rebounds and two steals in the Wolverines' home loss in late February.
Christian Koloko, Arizona
Projected draft spot: No. 37 - Sacramento Kings
Azuolas Tubelis did the scoring out of the Arizona frontcourt last December in Champaign, with Koloko finishing with just four points on 2 of 7 shooting. The Wildcats' center, though, also had seven rebounds, four blocks and three steals. Illinois' Kofi Cockburn might have finished with 13 points and 13 rebounds, but Koloko made his life difficult. The Illini center shot what was then (and remained) a season low 33.3 percent from the field.

Bryce McGowens, Nebraska
Projected draft spot: No. 39 - Cleveland Cavalieres
Branham might have earned Big Ten Freshman of the Year honors, but McGowens at least made it a split as the Associated Press' choice for Big Ten Newcomer of the Year. A 19-point, six-rebound effort in a home loss to Illinois — with one highlight reel-worthy dunk — was a small part of his strong individual season with the Cornhuskers.
Justin Lewis, Marquette
Projected draft spot: No. 45 - Charlotte Hornets
Lewis was only one problem for Illinois in its early season loss at Marquette. Darryl Morsell and Tyler Kolek contributed just as much, with Lewis squeezing in between the two from a scoring standpoint with 17 points on 5 of 10 shooting (and 7 of 8 free throws).
Max Christie, Michigan State
Projected draft spot: No. 46 - Detroit Pistons
The questions around Christie's draft status before he announced he was staying in centered mostly around the fact he didn't have the freshman season with the Spartans that anyone anticipated. Mostly because of games like he had against Illinois. The 2021 News-Gazette All-State Player of the Year averaged four points and 5.5 rebounds in two losses to the Illini, shot 24 percent overall and missed all five of the three-pointers he attempted.
Ron Harper Jr., Rutgers
Projected draft spot: No. 55 - Golden State Warriors
Harper, like his team as a whole, was much better at home than on the road — particularly against Illinois. Coleman Hawkins bottled up Harper in early December in Champaign, limiting the Scarlet Knights' scoring leader to just five points on 1 of 9 shooting. Harper bounced back in the "Trapezoid of Terror" in a February home win with 16 points and eight rebounds on 6 of 13 shooting.