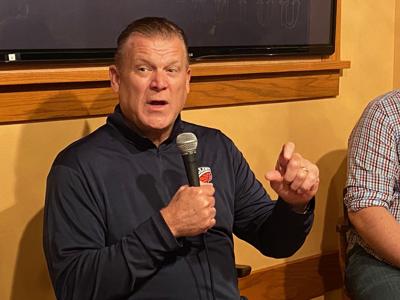 Welcome to "Good Morning, Illini Nation," your daily dose of college basketball news from Illini beat writer and AP Top 25 voter Scott Richey. He'll offer up insights every morning on Brad Underwood's team: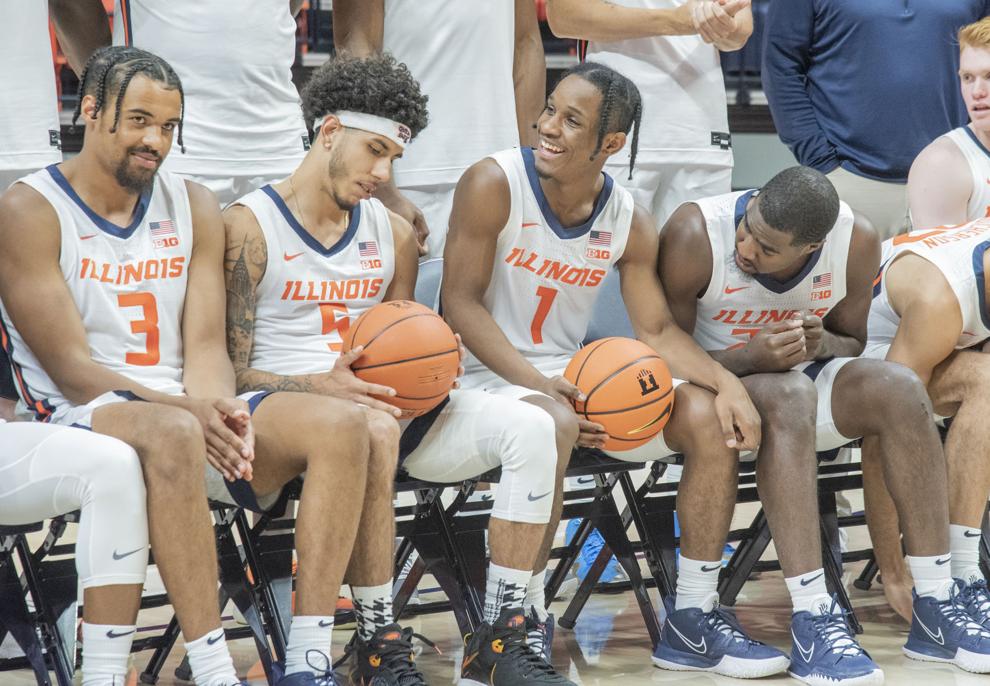 It's been a busy week for the Illinois men's basketball team. Official practices for the 2021-22 are underway, and Big Ten media days meant a trip to Indianapolis on Thursday for Brad Underwood, Kofi Cockburn and Andre Curbelo. Not to mention an open practice today at State Farm Center. Doors open at 8 a.m. (west entrance) and practice starts at 8:30 a.m.
Amidst all that, more unofficial visitors on campus. Like last week's Meanstreets contingent, it has been (and will be again today) in-state prospects making the trip to Champaign. Peoria Notre Dame forward Cooper Koch visited Friday.
Thanks for a great visit today! @CoachUnderwood @Alexander_Geoff @CoachFrazierILL @IlliniMBB pic.twitter.com/85jSSwXnw3

— Cooper Koch (@CooperKoch44) October 9, 2021
The Kenwood/Mac Irvin Fire trio of JJ Taylor, Darrin Ames and Davius Loury are scheduled to be on campus today. St. Joseph-Ogden guard Ty Pence and Quincy guard Camden Brown — both MidPro Academy players as well — are also reportedly making the trip. 
There's clearly an emphasis on recruiting the state's best players. That they live relatively close means unofficial visits are easier. Here's the full list of uncommitted 2022-25 prospects either from the state or playing in the state with an Illini offer:
Class of 2022
AJ Casey, PF, Whitney Young
Trey Pettigrew, SG, Kenwood
Ty Rodgers, SF, Thornton
Kyle Thomas, C, Benet Academy
Class of 2023
Darrin Ames, PG, Kenwood
Kylan Boswell, PG, Compass Prep (Ariz.)
Matas Buzelis, SF, Brewster Academy (N.H.)
Dalen Davis, PG, Whitney Young
Jeremy Fears Jr., PG, La Lumiere (Ind.)
Owen Freeman, C, Bradley-Bourbonnais
Davius Loury, PF, Kenwood
Ty Pence, SG/SF, St. Joseph-Ogden
JJ Taylor, SF, Kenwood
Asa Thomas, SG, Lake Forest
Donaven Younger, PF, Bolingbrook
Class of 2024
James Brown, PF, St. Rita
Nojus Indrusaitis, SG, Lemont
Morez Johnson Jr., PF, St. Rita
Cooper Koch, SF, Peoria Notre Dame
Jaedin Reyna, PG, St. Rita
Chris Riddle, SG, Compass Prep (Ariz.)
Class of 2025
Melvin Bell, PG, St. Rita
Jeremiah Fears, PG, Joliet West
Bryce Heard, SG, Kenwood
Antonio Munoz, SG, Whitney Young