Good Morning, Illini Nation: In-state '21 stars make up 'deepest class in probably 8 years'
Reach Scott Richey by clicking here
Welcome to "Good Morning, Illini Nation," your daily dose of college basketball news from Illini beat writer and AP Top 25 voter Scott Richey. He'll offer up insights every morning until practice tips off.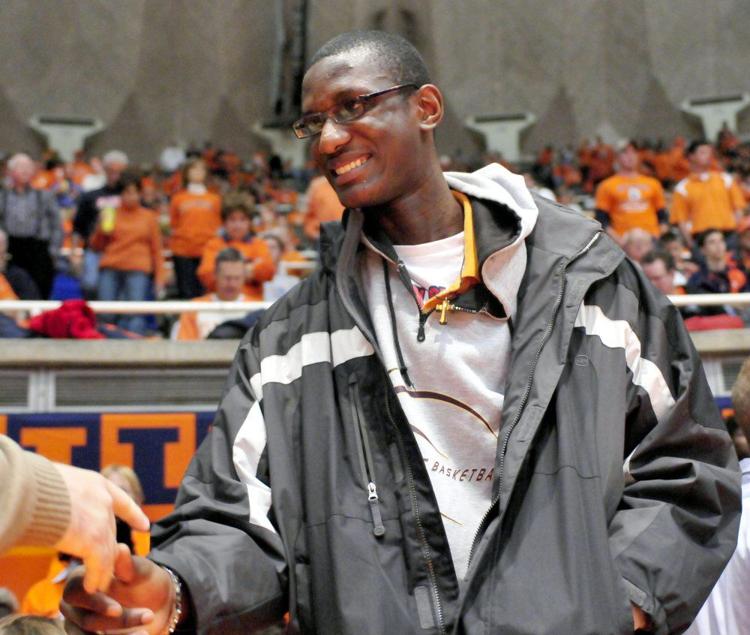 Illinois basketball had a bit of pipeline into the Illinois Wolves program in the latter stages of the Bruce Weber era. The former Illini coach brought in Demetri McCamey and then the inside-out pairing of Nnanna Egwu and Tracy Abrams. Some fairly notable additions given Egwu ended up Illinois' all-time blocked shots leader and McCamey finished second in career assists (just 32 behind Bruce Douglas) and seventh in career scoring.
That connection dried up a bit after Weber landed Egwu and Abrams, but now third-year Illinois coach Brad Underwood is recruiting that program again in the Class of 2021. The Illini were one of the first offers for five-star guard Max Christie (Rolling Meadows) and then offered 2021 recruits Louis Lesmond (Niles Notre Dame) and Isaiah Barnes (Oak Park-River Forest) this summer.
Those are just three players in a potential breakout class of prospects in Illinois, and Underwood and Co. have taken notice with other offers out to the likes of Ahamad Bynum (Simeon), Bryce Hopkins (Fenwick) and Brandon Weston (Morgan Park).
That list of 2021 recruits in the state of Illinois runs deeper, too. Wisconsin picked up a commitment last month from Schaumburg big man Chris Hodges, and players like Tevin Smith (Danville) and John Poulakidas (Neuqua Valley) also hold high major offers.
"I think it's the deepest class in probably eight years, in my opinion," Illinois Wolves director Mike Mullins said. "It's a tremendously deep class for us. Those are the kids I coach, and those are the kids I ask to play for us. I think that it's a great group of kids.
"Looking around at some of the kids not only in Illinois but just in the midwest there's been a flew outliers but there hasn't been a whole lot of depth in the high school classes. I think the 2021 class has a tremendous amount of depth where you're going to have closer to 50 Division I players rather than the low the low 20s we've had the last couple years. You're going to have McDonald's All-Americans in 2021, and I'm pretty sure we've got one."
Christie, of course, has the best shot at McDonald's All-American status. The 6-foot-6 guard, who earned a gold medal playing for the U.S. at the 2019 FIBA Americas U16 Championship, is ranked as high as No. 11 nationally in the 2021 class by 247Sports and holds other offers from the likes of Duke, Michigan, Villanova and Virginia.
The depth in the class, though, is what intrigues Mullins."I think the next two years of high school basketball will be very interesting in the state because of that," he said. "You're going get to see these guys play a lot for a couple years unless some of them leave the state which has happened and certainly helped contributed to Illinois being down. A lot of good players have moved away."