Good Morning, Illini Nation: More action in the portal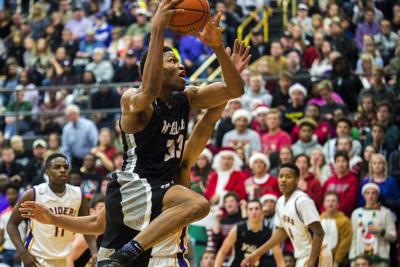 Welcome to "Good Morning, Illini Nation," your daily dose of college basketball news from Illini beat writer and AP Top 25 voter Scott Richey. He'll offer up insights every morning on Brad Underwood's team: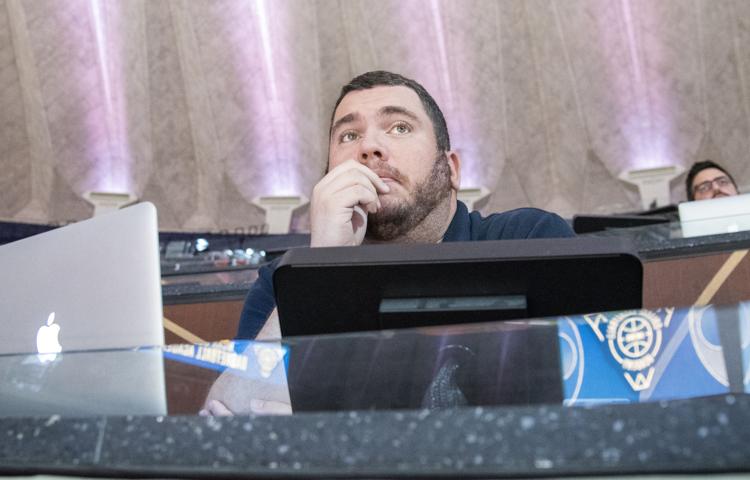 Francis Okoro
Well, this feels familiar. Illinois recruited the Normal West product hard in the 2018 class only for him to wind up at Oregon. Two seasons later, the 6-foot-9, 235-pound forward is back on the market after landing in the transfer portal.
Okoro started more games than he didn't in two years with the Ducks, but the former four-star recruit ranked just outside the top 50 only ever played a small role in the Oregon frontcourt. Okoro averaged 3.2 points and 4.2 rebounds in his first two seasons while shooting 53.7 percent from the field and just 47.1 percent at the free throw line.
Per CBS Sports' Jon Rothstein, Okoro has heard from more than a dozen schools after his transfer became official. Other programs now involved in addition to the Illini include Saint Louis, Purdue, Texas, Texas A&M, San Diego State, Drake, Houston, Marquette, Oklahoma, Seton Hall, Illinois State, Missouri, Southern Illinois, Northwestern and Western Kentucky.
Illinois' pursuit of Okoro isn't insurance in case Kofi Cockburn keeps his name in the 2020 NBA Draft. While there seems to be traction toward the one-time transfer waiving being pushed through by the NCAA — thereby securing immediately eligibility for a transfer like Okoro — he reportedly still plans to sit out the 2020-21 season. According to ESPN's Jeff Borzello, Okoro will use the coming season to fully recover from shoulder and ankle injuries he suffered at Oregon.
Jose Perez
All it takes is a quick glance through Jose Perez's bio on the Gardner-Webb basketball roster to see where Illinois' interest in the transfer guard originated. Perez played for both the U17 and U18 Dominican Republic junior national teams, went to high school in the Bronx and then averaged 15.1 points, six rebounds and 3.5 assists in two years with the Runnin' Bulldogs. He checks an awful lot of recruiting pipeline boxes.
Perez hit the transfer portal on Saturday. Per 247Sports' Evan Daniels, the 6-foot-5, 200-pound guard has since heard from DePaul, Memphis, Georgia Tech, Georgia, Marquette, Rhode Island, Dayton, Iowa State, Missouri, BYU and New Mexico in addition to the Illini.
Perez is the latest in a long line of transfers Illinois has expressed interest in since offseason roster moves and transfers kicked into full gear. Other guards that have already made their decision include D.J. Carton (Ohio State to Marquette), Jamarius Burton (Wichita State to Texas Tech), Dimencio Vaughn (Rider to Ole Miss), Trey McGowens (Pittsburgh to Nebraska) and Carlik Jones (Radford to Louisville).
Gardner-Webb went 16-16 this past season after making the NCAA tournament as the Big South Conference tournament champions in 2018-19. Perez started 21 of 22 games for the Runnin' Bulldogs this past season before leaving the team in early February for what was reported as personal reasons.
Perez averaged 15.2 points, 6.5 rebounds and 4.2 assists as a sophomore while shooting 34 percent overall, 25 percent from three-point range and 74 percent at the free throw line. Other than his free throw shooting, his efficiency in 2019-20 dropped significantly from his freshman year when he shot 44.8 percent overall and 38.1 percent from beyond the arc.
Marcus Santos-Silva
Illinois' recruiting successes on the east coast have come primarily from New York, but with Santos-Silva the Illini are trying to tap into the Massachusetts market. The 6-foot-7, 250-pound forward is a Taunton, Mass., native and available after opting to transfer from VCU after two seasons.
Per the New York Times' Adam Zagoria, Illinois is joined in the pursuit of the now former Rams' big man by Arizona State, Texas Tech, Penn State, Purdue, Ole Miss, Maryland, Virginia Tech, Miami, Providence, Boston College, Georgia, Seton Hall, Tulsa, Arkansas, Western Kentucky, Marquette and Wake Forest.
Santos-Silva, a former three-star recruit, started all 64 games for VCU the past two seasons after coming off the bench exclusively in the 2017-18 season. He averaged career highs in scoring (12.8 ppg), rebounds (8.9 rpg), blocks (1.3 bpg) and steals (1.1 spg) this past season for the Rams. He's purely a post player, however, having attempted exactly zero career three-pointers.