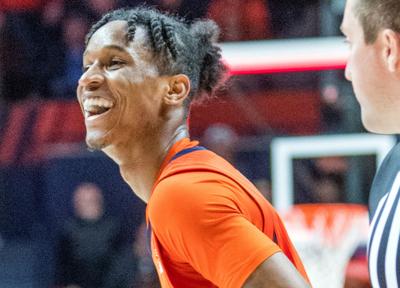 Welcome to "Good Morning, Illini Nation," your daily dose of college basketball news from Illini beat writer and AP Top 25 voter Scott Richey. He'll offer up insights every morning on Brad Underwood's team: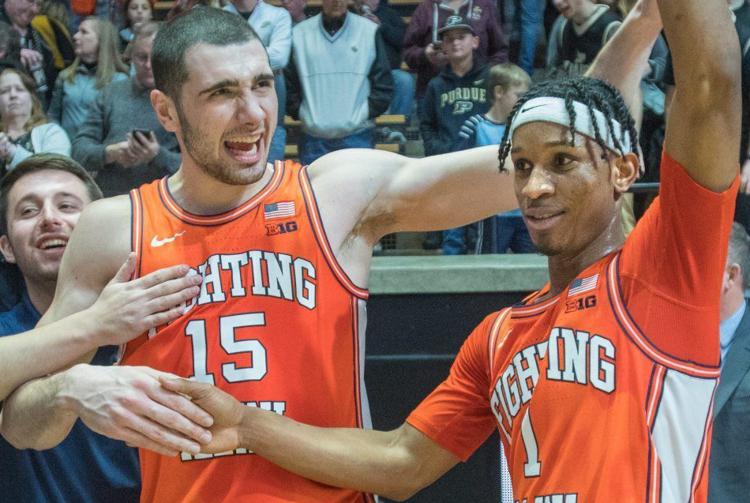 Is it a fool's errand to try and project the 68 teams in the NCAA tournament more than a month before the season starts? Probably so.
In a season that will happen during an ongoing pandemic? Even more so.
Do college basketball fans still eat it up? Definitely so.
And that's how you get a bracketology update from ESPN's Joe Lunardi a week before the official start of practice for the 2020-21 season. Running counter to his bracketologist-in-arms Andy Katz, Lunardi has Illinois in as a No. 4 seed as opposed to Katz projecting the Illini as a No. 1 seed. 
That news generated some interesting replies from a couple of my Twitter followers:
Of course not. Katz is a BTN employee now, so he needs to pump the brand to keep his people happy.Also, while we won 21 games last year, how many were decided in the last minute? If they go the other way, we are no where near a tourney lock. And that would play into this year.

— EddiesSweetJ (@j_eddies) October 7, 2020
Side note- even a 4 seed means you are the 13th-16th best team in the Country, I mean its entirely possible we could end up 4th best, or 13th best, who the heck knows. Way too early to worry about :)

— Big Phil (@HOHBigPhil) October 7, 2020
They made some interesting points. At this point, considering games are still a month away from starting, I'd probably fall somewhere between Lunardi and Katz if I took up bracketology for myself. Illinois has the potential of a No. 1 overall seed, sure, but it won't come easily — especially when anything can (and probably will) happen in a pandemic season.
A couple quick notes from Lunardi's latest:
Nine Big Ten teams are in with Iowa, Michigan State, Indiana, Michigan, Rutgers, Ohio State, Wisconsin and Purdue the other eight
Minnesota is the top team of the "First Four Out" so a 10th Big Ten team isn't out of the question
Iowa and Wisconsin are No. 2 seeds, which I could guy for the Badgers but maybe not the Hawkeyes (Defense, anyone?)
Virginia got the fourth No. 1 seed after the consensus trio of Baylor, Gonzaga and Villanova
Meanwhile, I've got a preseason AP Top 25 ballot to fill out here shortly (I assume), and I'm going to have Illinois in the top 10. Just not in the top four, who, if you're wondering, would be Villanova, Baylor, Gonzaga and Duke.
For now. I always reserve the right to change my mind.